To run a script on the device, first, you must create or upload the script. Scripts can also be cloned (and customized) from the Shared Script Library.
To run a script:
1. Click on Devices (left side menu), then click Manage on the device that you wish to run the script on.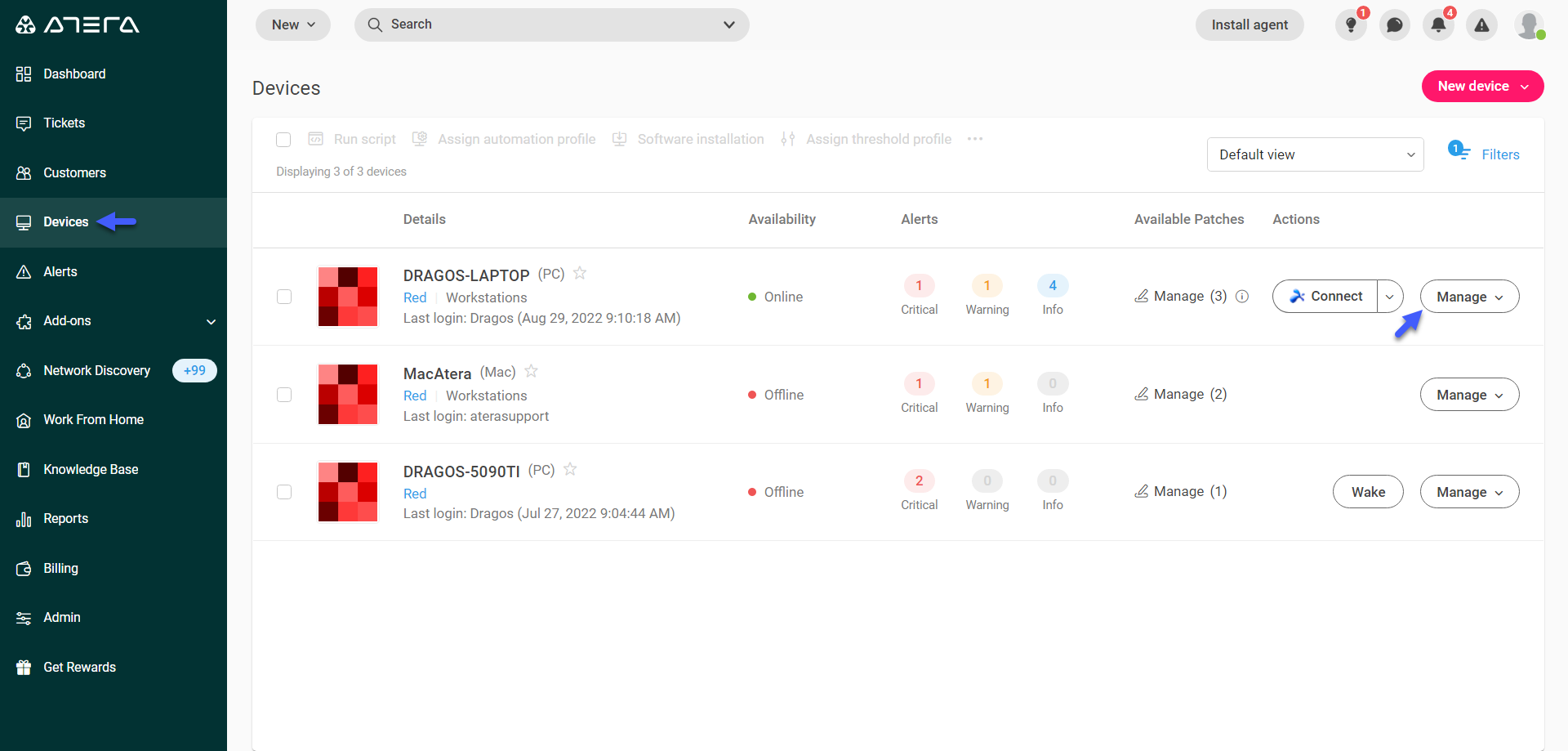 2. Select Run Script, from the drop-down menu.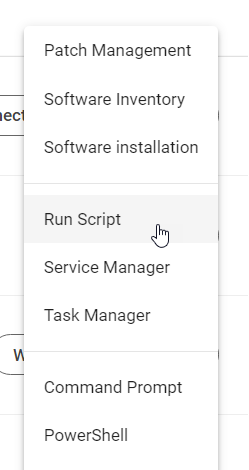 The Run Script window appears.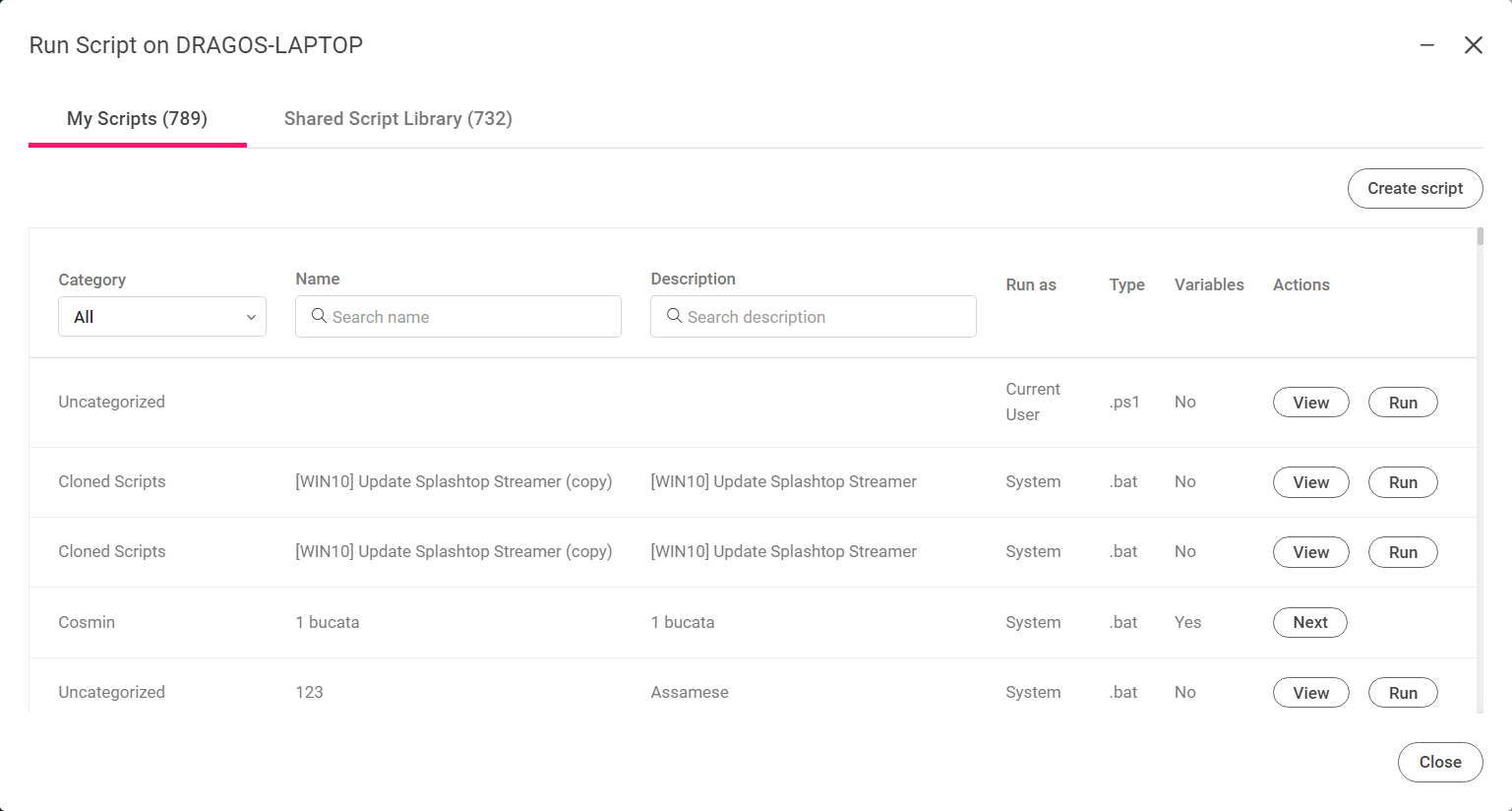 3. Find the script you wish to execute and click Run.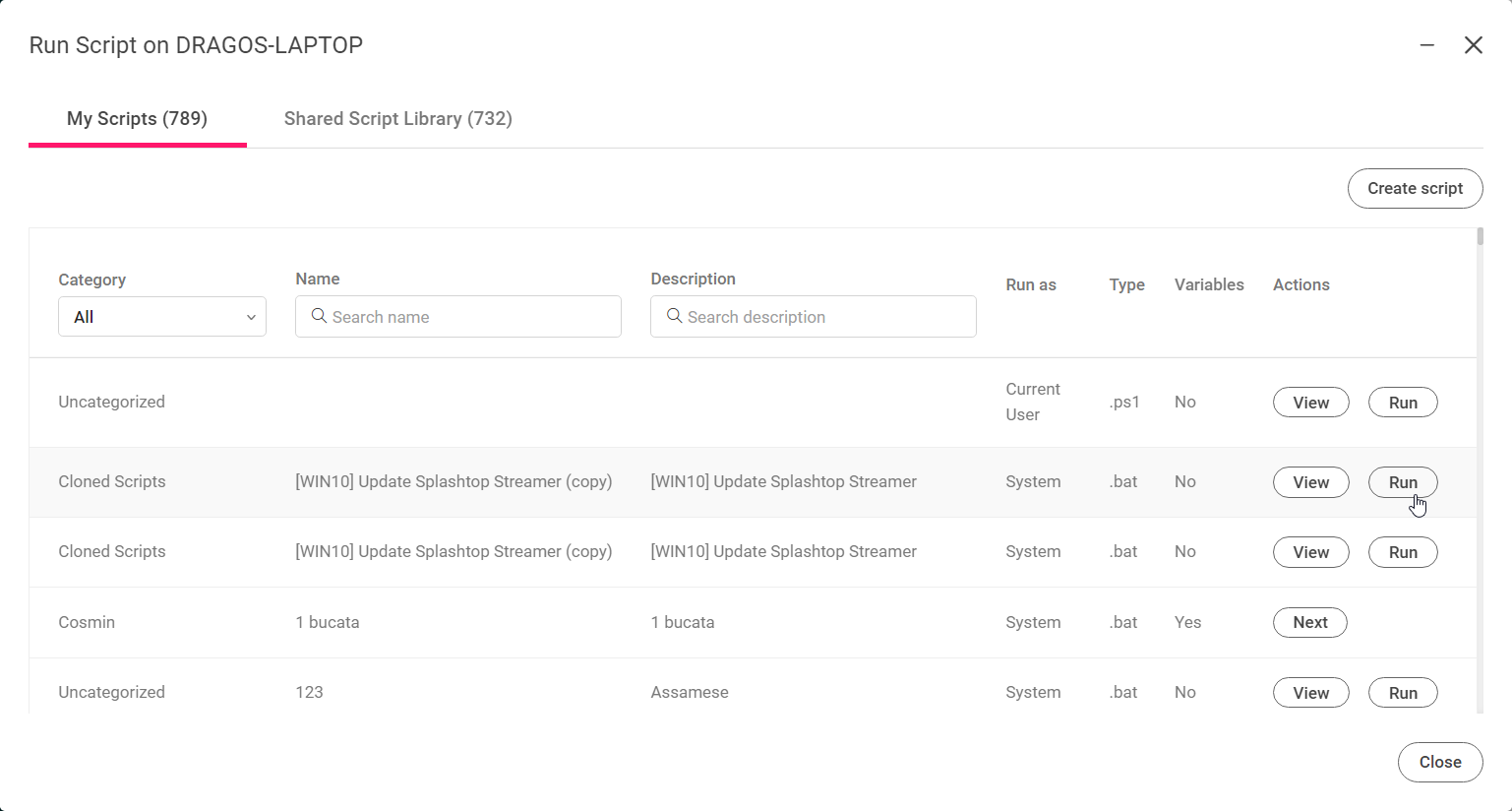 Note: We support the following scripting formats:
MSI
Bash files
CMD files
Powershell