Atera, via Webroot, offers full web browsing protection for all your customer's endpoints. With Webroot's SecureAnywhere DNS Protection, you can finely tune web access policies to prevent everyday web usage from becoming a major security risk.
For full details on the Webroot SecureAnywhere DNS Protection feature, click here.
For those customers who are new to Webroot and want to install either the AntiVirus package or the bundled package of both AntiVirus and Secure Web Browsing, refer to this article to activate and install the license.
For those customers who already have Webroot Antivirus installed, DNS Protection is an optional feature.
Read more about our Webroot pricing model here
To enable DNS secure Web Browsing feature, follow the steps below.
1. From the left-hand panel click Add-Ons > AntiVirus > Webroot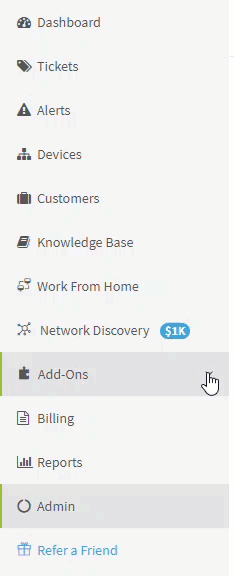 The Webroot Log In page appears.
2. Log in to Webroot with your username, password and security code.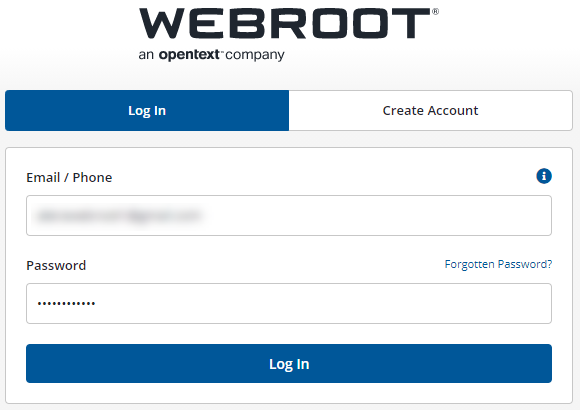 3. Click on your Site name.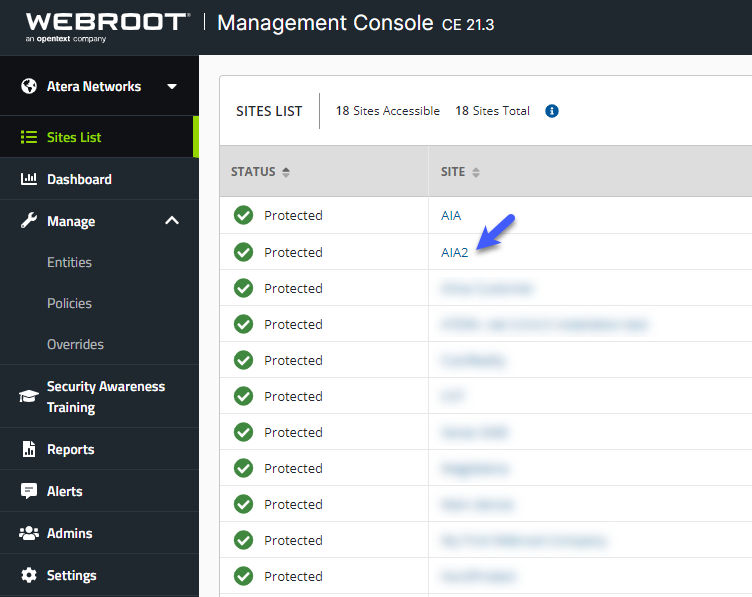 4. Click on the DNS Protection tab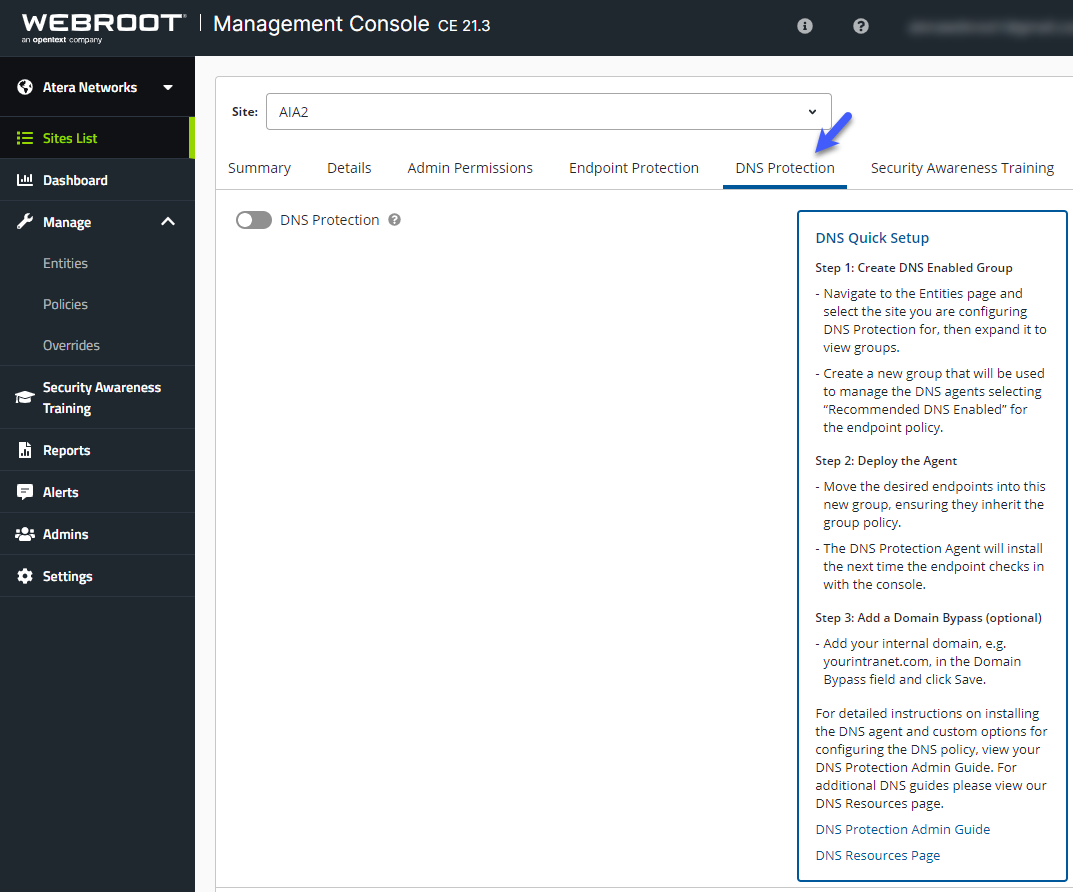 5. Enable DNS Protection toggle switch. Note that the predefined default DNS Policy is automatically applied to your site.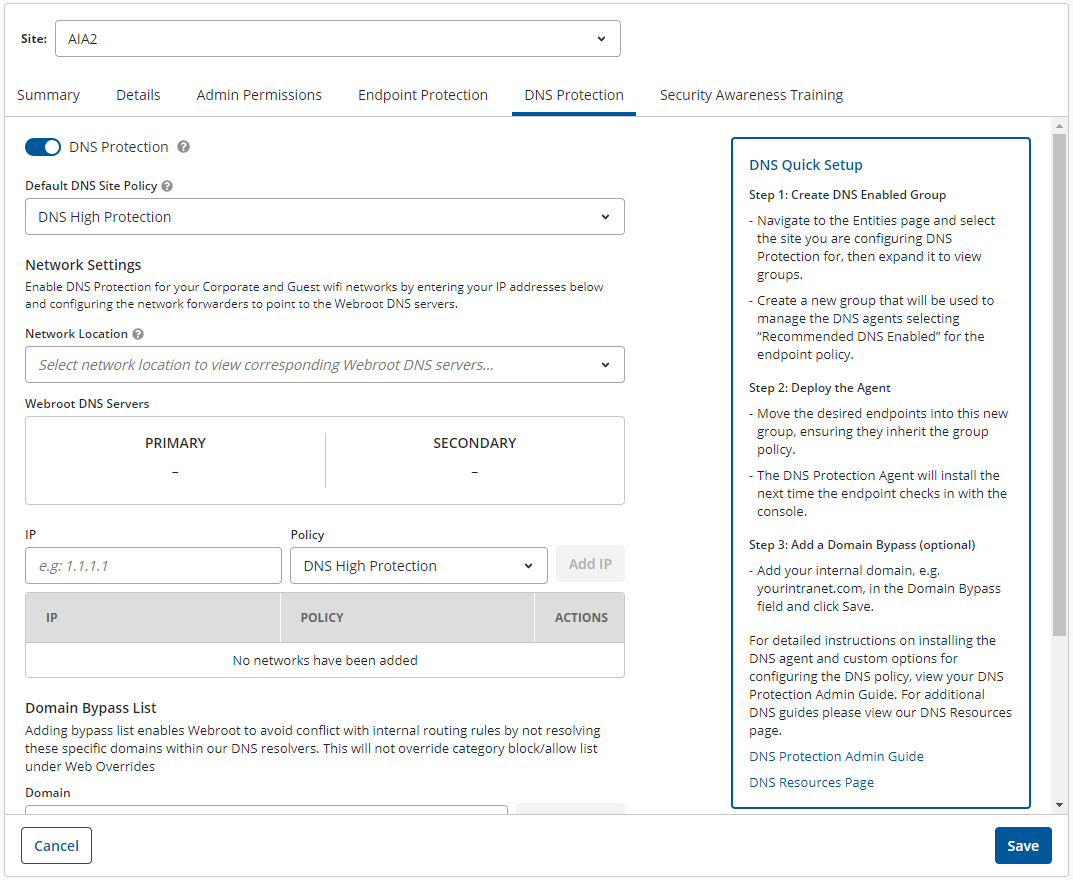 6. You can add static/dynamic IPs with different customized policies as you wish.
7. Click Save.
Note: For detailed instructions on installing the DNS agent and custom options for configuring the DNS policy, view the Webroot DNS Protection Admin Guide.
Customize your Site DNS Policy
In order to customize one of the existing DNS Protection Policies or to create a new one, navigate to Manage > Policies > DNS Protection.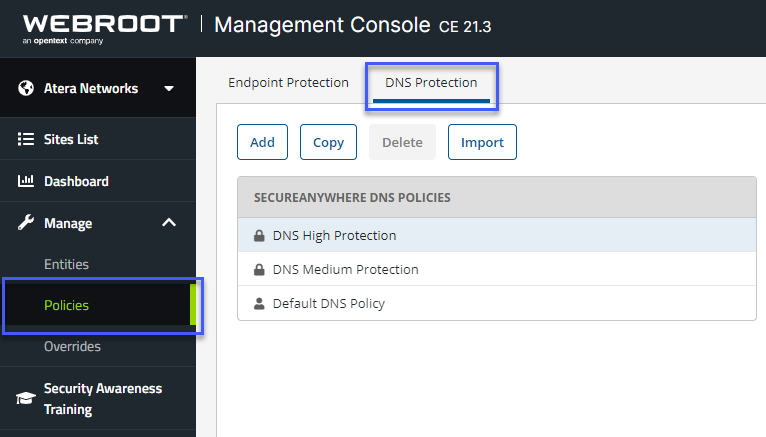 Web Overrides
You can block or allow certain domains or subdomains and in addition show your end users a customized branded message when they attempt to browse to blocked sites via Manage > Overrides > Web Overrides. For full information on using the Web Overrides feature, refer to Webroot documentation.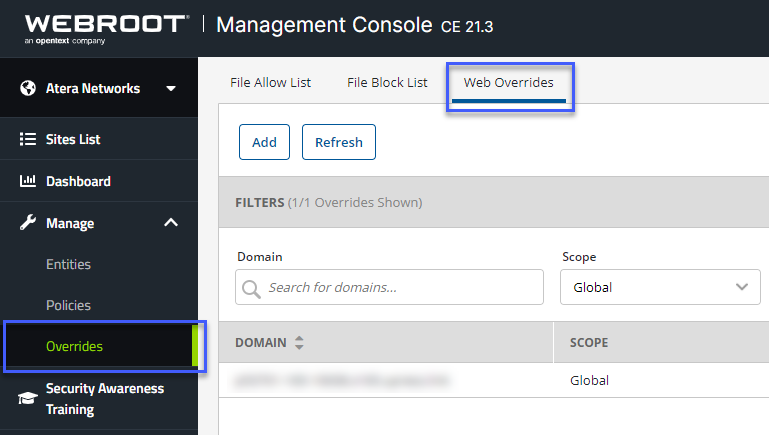 Important note: You must set up your router to use the Webroot DNS Protection feature. For full instructions, please refer to this Webroot documentation.

For any further information or for troubleshooting the Webroot platform please contact Webroot support