On the right-hand side of the Devices page, there is a range of filters and views that you can configure for device filtering.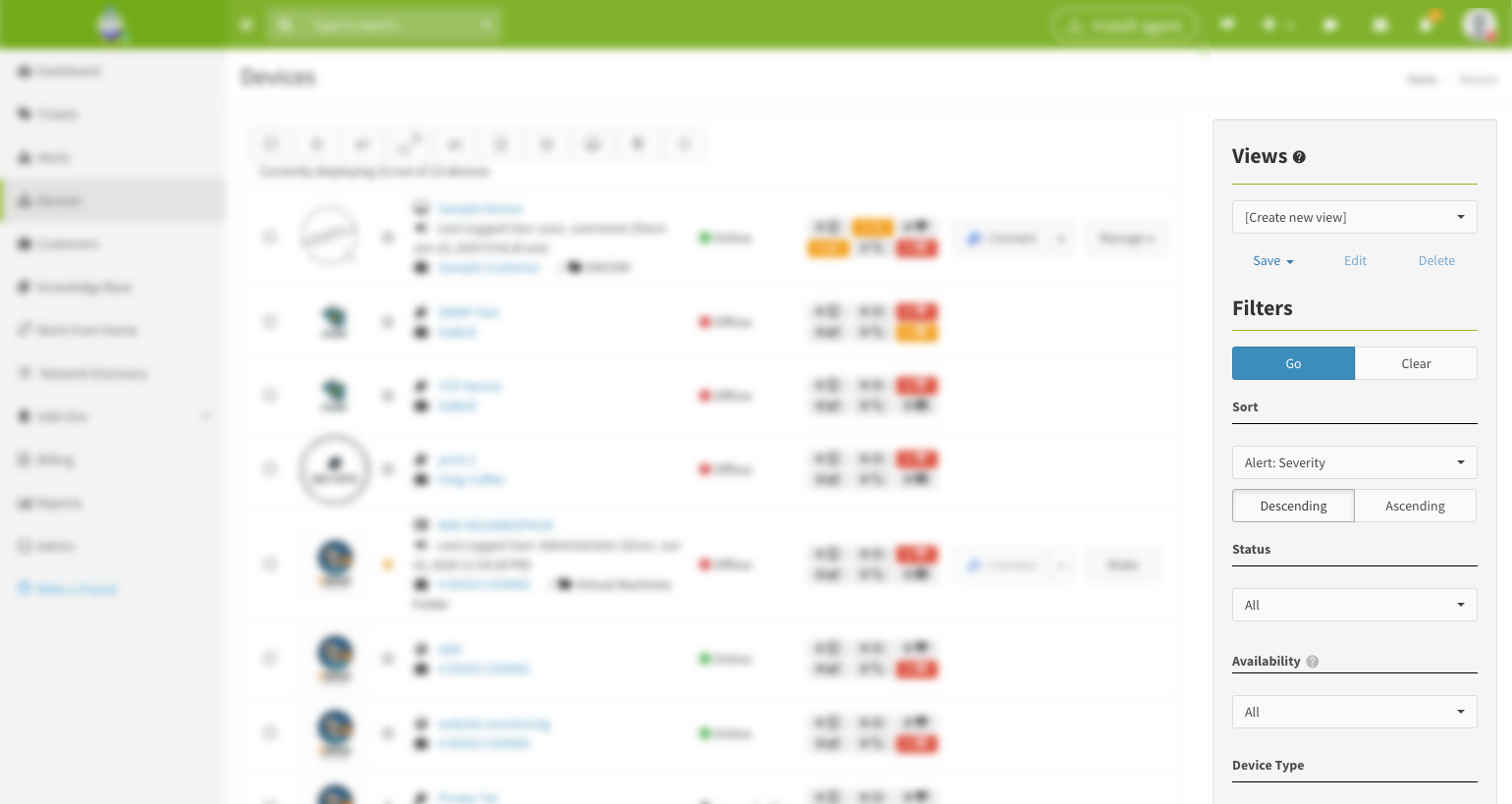 Filters
Sort: Choose to sort Customers/Alert:Severity in ascending/descending alphabetical order.
Status: Choose to display monitored devices (by default, server agents are monitored for availability), favorite devices (by clicking yellow star on top left of device), or both.
Availability: Choose to display devices that are online, offline (refers to agents), unreachable (refers to non-agent devices whose monitoring agent is offline), or retired.
Device Type: Choose any or all of Agent PC, Agent Server, Mac Agent, HTTP, SNMP, TCP, Generic.
Customers: Choose any or all of your Customers.
Folder: Choose a folder (to filter by folder, you must select a single
'Customer' from the Customers filter).
Alert Type: Choose any or all of Hardware, Disk, Availability, Performance, Exchange or General.
Alert Severity: Choose any or all of Critical, Information or Warning.
Advanced Filters: For more information on using Advanced Filters, click here.
Custom Fields: For more information on using Custom Fields, click here.
After selecting the required filter options, click Go. To clear the filter options, click Clear.
Views
Once you have set up filter options and clicked Go, you can choose to save the filter search as a View.
1. In the Views section at the top, click the Save dropdown. Then click Save as.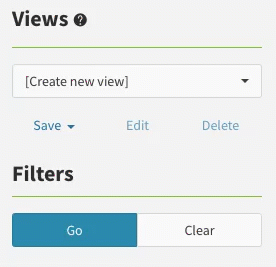 2. Enter a name for this view in the Save Views window. This name will be saved in the dropdown list and can be clicked on at any time to display the filtered option results.
Note: As this is a dynamic list, the results will be different at various times.