Add all your technicians to Atera to enable important helpdesk and monitoring features involving assigned technicians, such as ticket communications and automation. A profile must be added for all technicians who respond to tickets.
Note: The number of technicians you can add depends on the number of licenses purchased. Check out our article: How do I change the number of technicians in my license?
Add technician to Atera
1. From Admin (on the side panel), click Technicians.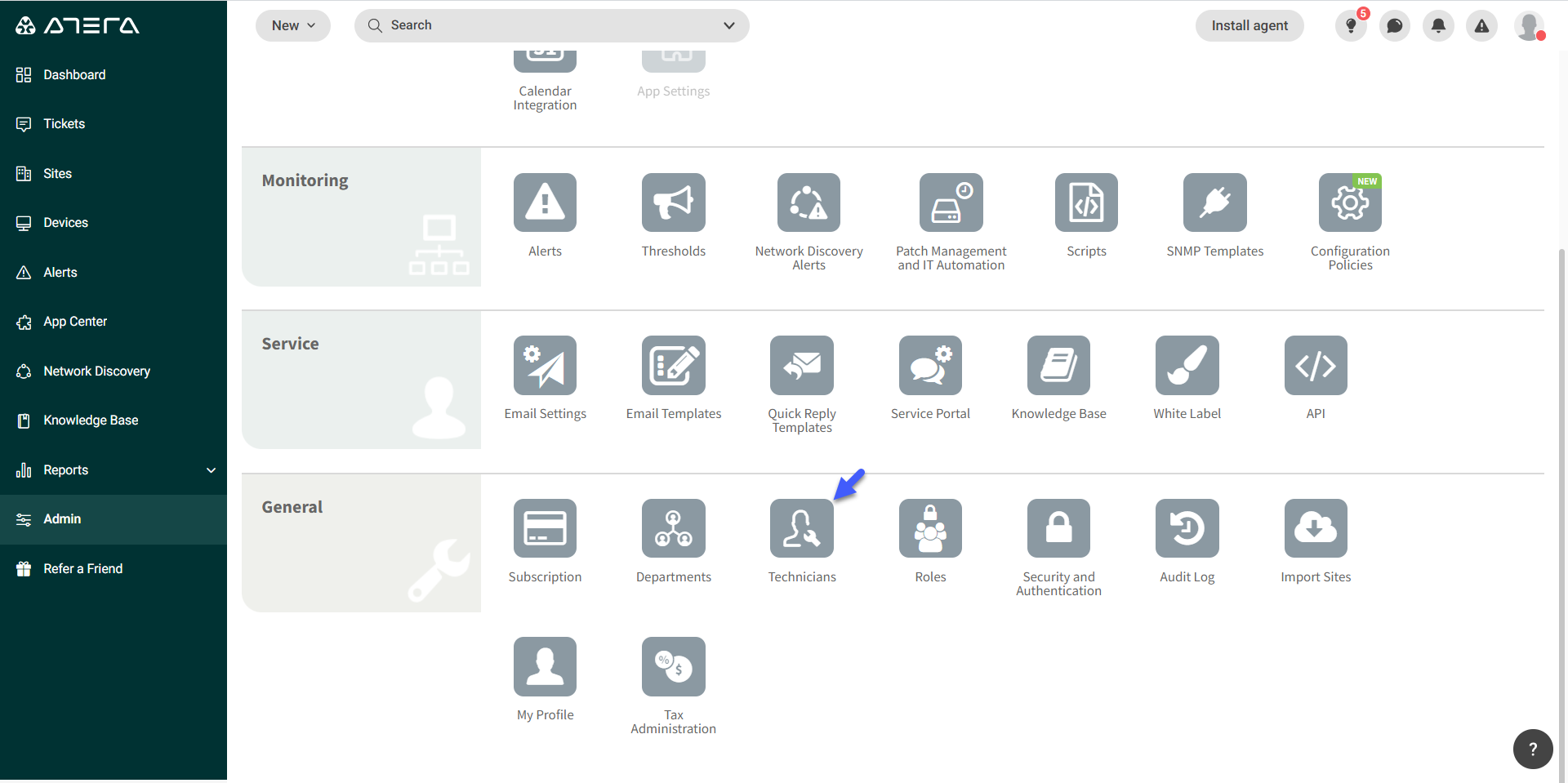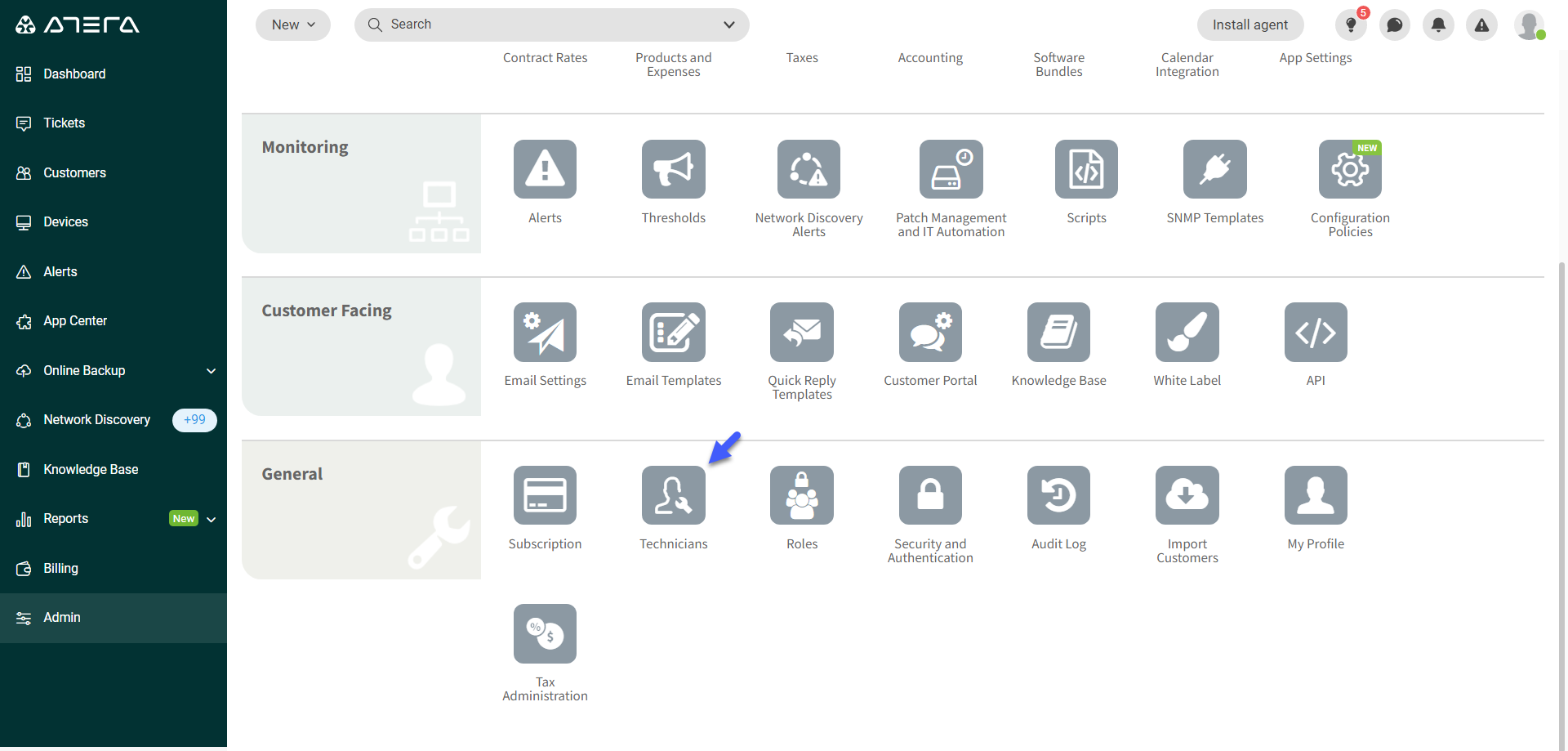 The Technicians page appears.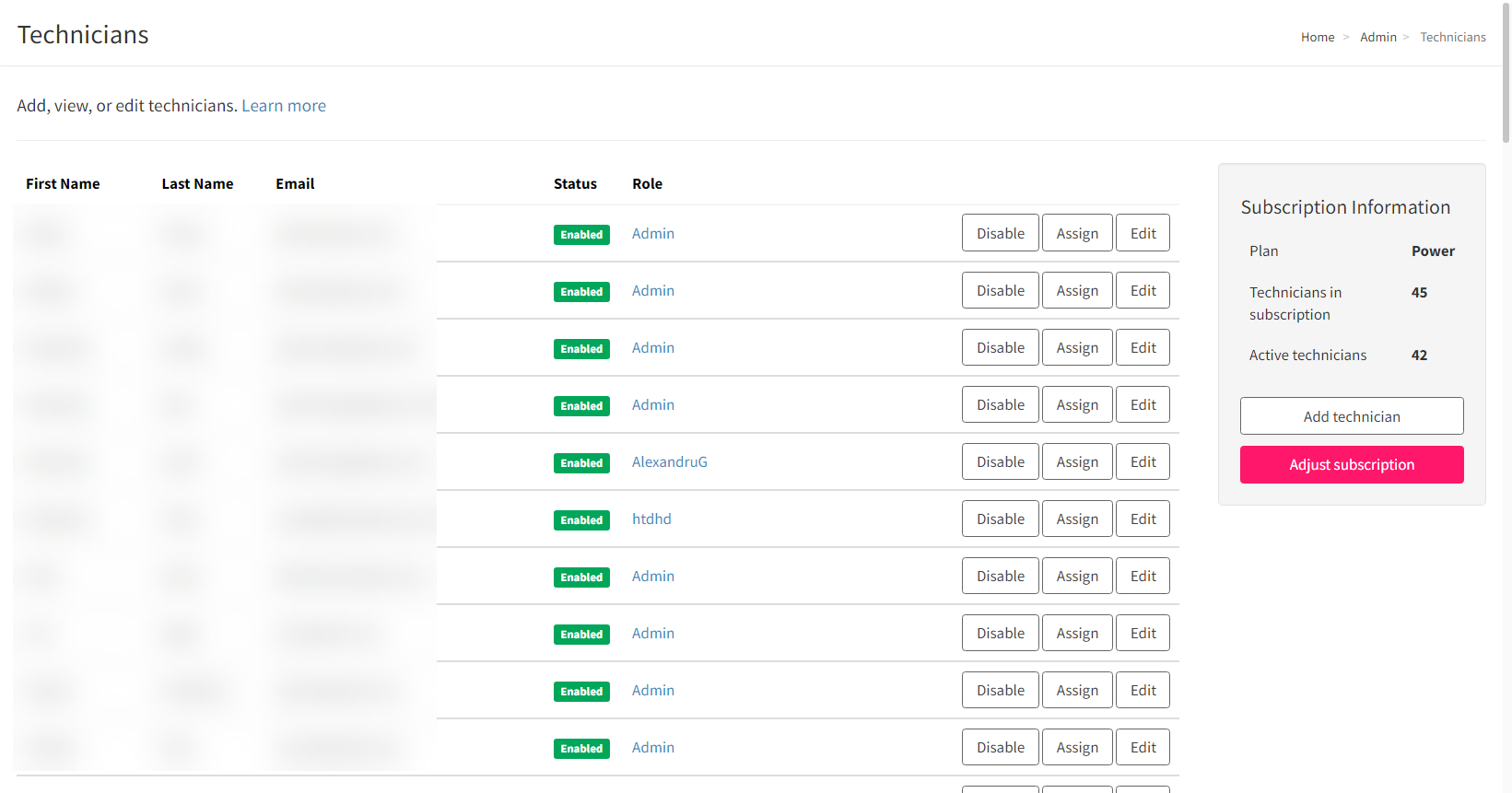 2. Click Add Technician.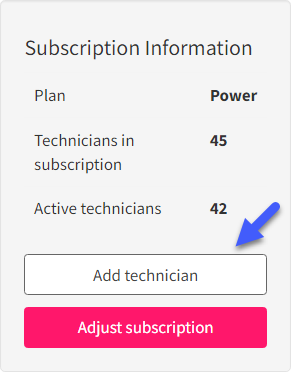 The Add Technician page appears.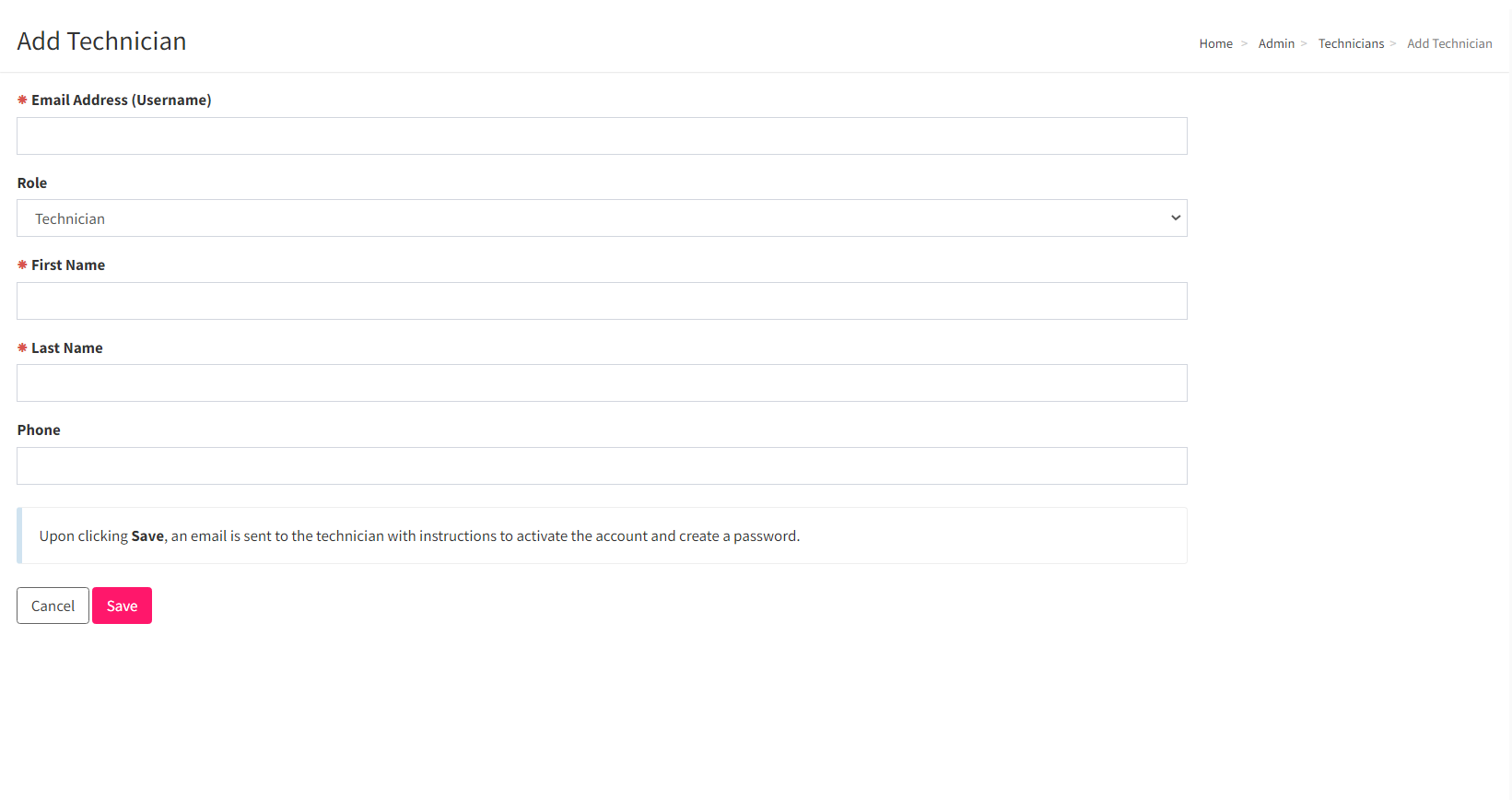 3. Fill in the form:
Enter the technician's email address in the Email Address (Username) field.
Select the technician's role from the Role dropdown list. Learn how to set up a role
Enter the technician's First Name
Enter the technician's Last Name
Enter the technician's Phone number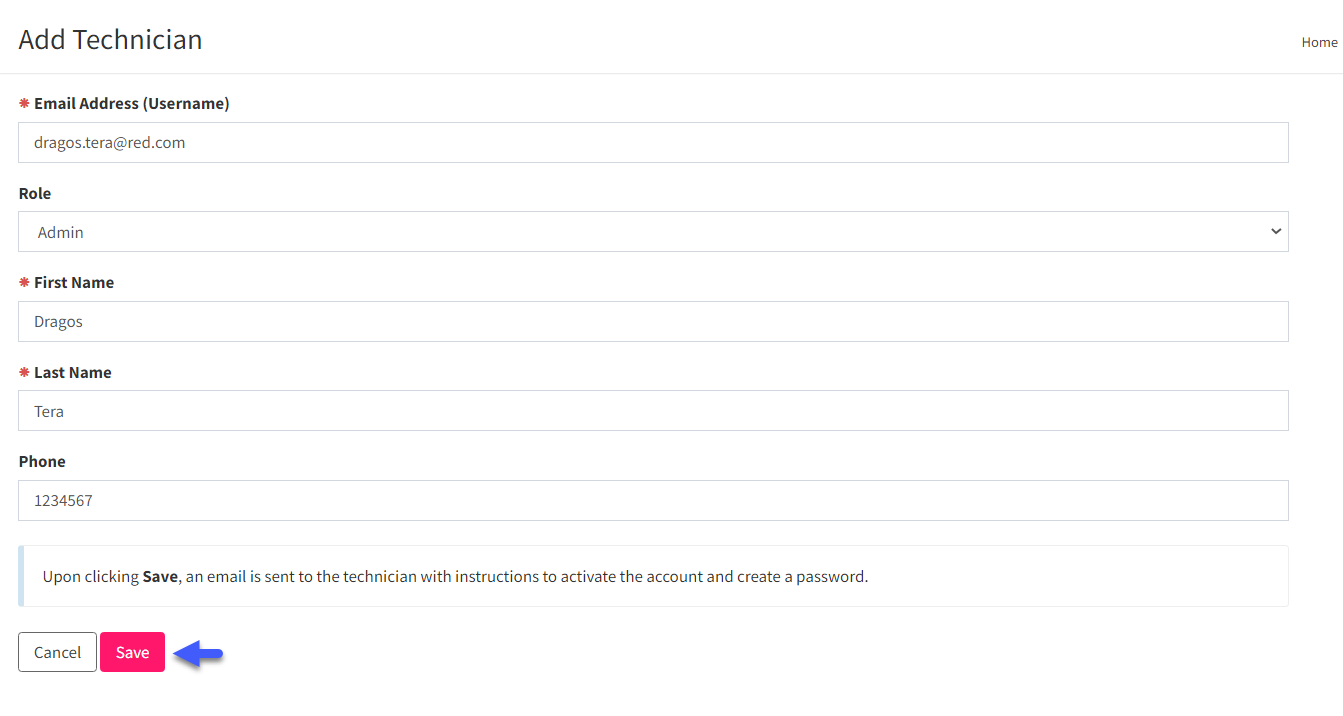 4. Click Save.
The new technician is added to Atera. When a technician is created in Atera, an email will be sent to the new technician allowing them to access the dashboard. In case the new technician does not receive the email (this can be caused by spam filters or rules in Outlook), you can reset their password to allow them to log in, check the article: Change password for technician