Atera gives you the tools to remotely monitor your customer networks in real-time, ensuring devices stay healthy and customers stay happy. Alerts allow you to stay on top of potential problems and handle them before your customers are even aware!
You can set a default email address for receiving alerts. Once set, this can then be used as a default for all new customers, and can also be applied to all existing customers.
Note: Alerts created via API will not send an email notification.
To set an email address for receiving alerts:
1. From Admin (on the sidebar), click Alerts.
The Alerts settings page appears.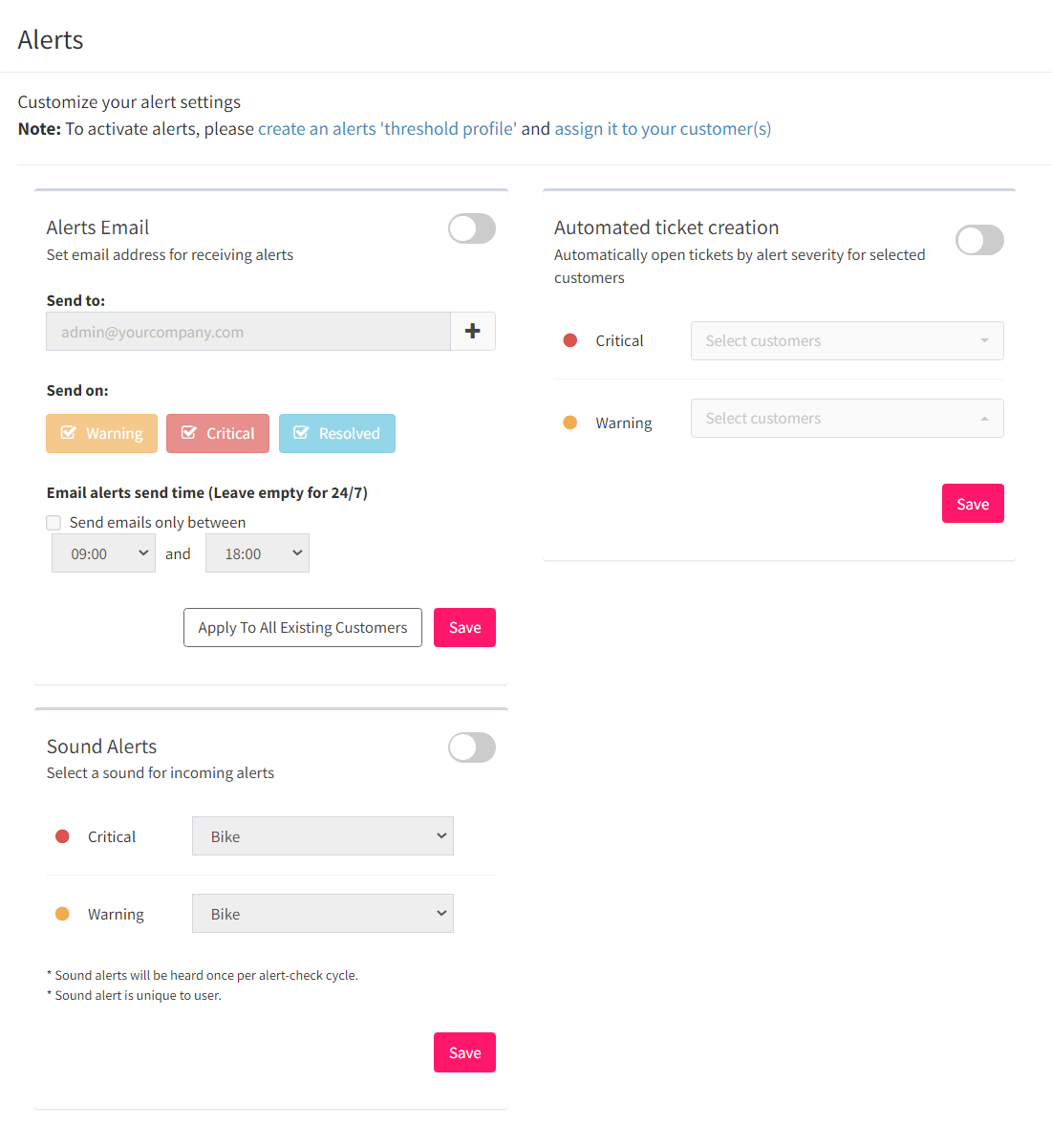 2. Toggle on Alerts Email.

3. Enter the email address in the Send to field.

4. Click the plus

icon.
Note: Click the minus

icon to delete the email address.
5. Click Warning, Critical, and/or Resolved to receive emails for each alert status.

Note: To prevent spamming the mailbox, one email notification will be sent per hour for each recurring alert.
6. Select the time frame to receive the email alerts, then click Save.


You can apply these settings to all your existing customers.
Note: The Alerts Email settings can also be set up at the customer level within the customer's page. From the Alerts tab, click the Alert Settings

icon.

See our video tutorial, How to Set Alerts