The Atera Knowledge Base allows you to create content in the form of Articles and arrange these articles in a user friendly format for your customers.
Once loaded to your account your customers can login from the portal and access the content. Note that articles are published to all customers at the same time. There is also the option of setting up customized Knowledge Base libraries per customer. To set up a customized Knowledge Base, click
here
. 
There is also the option to set articles to private if you only want them to be visible to your technicians.
1. From the left hand panel click Admin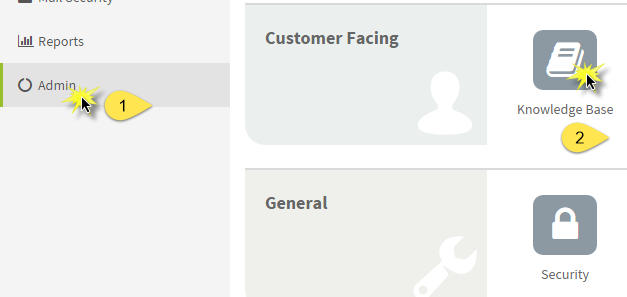 2. Then click Knowledge Base
The Knowledge Base Admin page displays.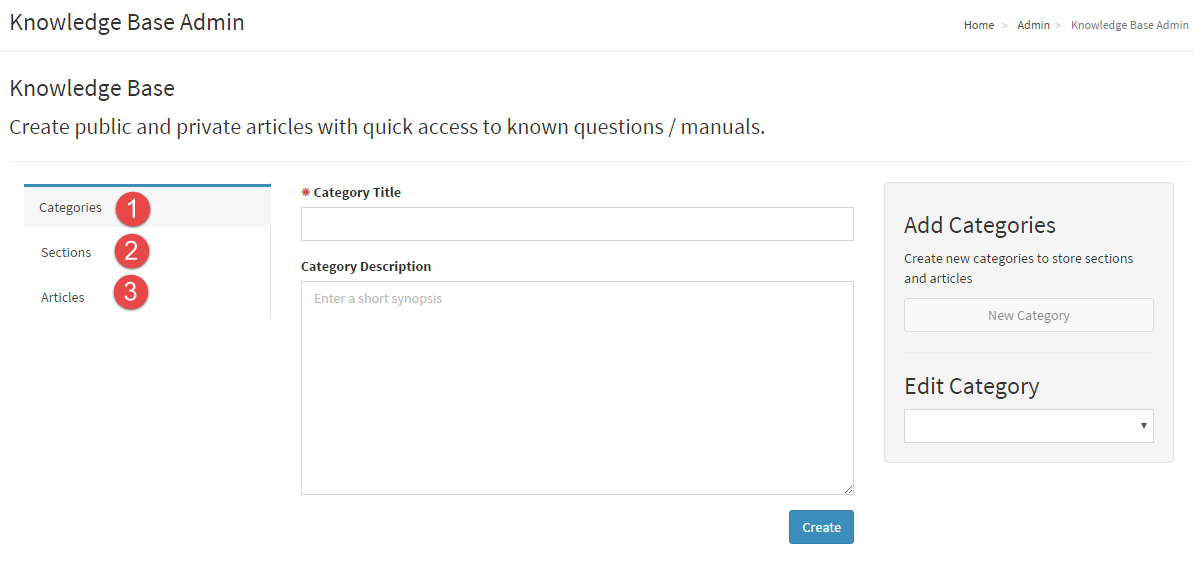 Categories: Category is the top level of the hierarchy e.g. FAQ.
Sections: Section is the next level down in the hierarchy structure e.g. Printer FAQs.
Articles: Article is the lowest level category and contains the content of your article e.g. Setting up a printer in Windows 10.
3. To add a Category enter the Category Title and Category Description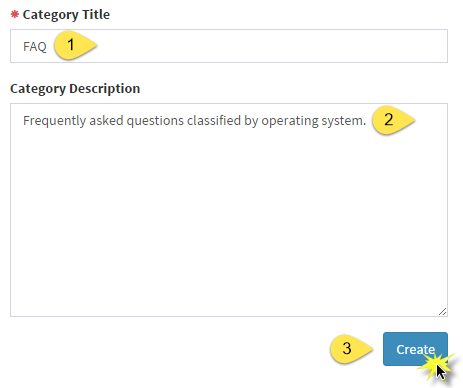 4. Then click Create
5. To create new sections click the Sections panel
The Sections page displays.
5. Enter the Section details 
Category

Section Title: You can enter the name or select from products with the drop-down menu

Category Description

 
Set this Section only for private use: Click this checkbox to allow Technicians only to view this Section. 
6. Click Create
7. To create new articles click on the Articles panel
The Articles page displays.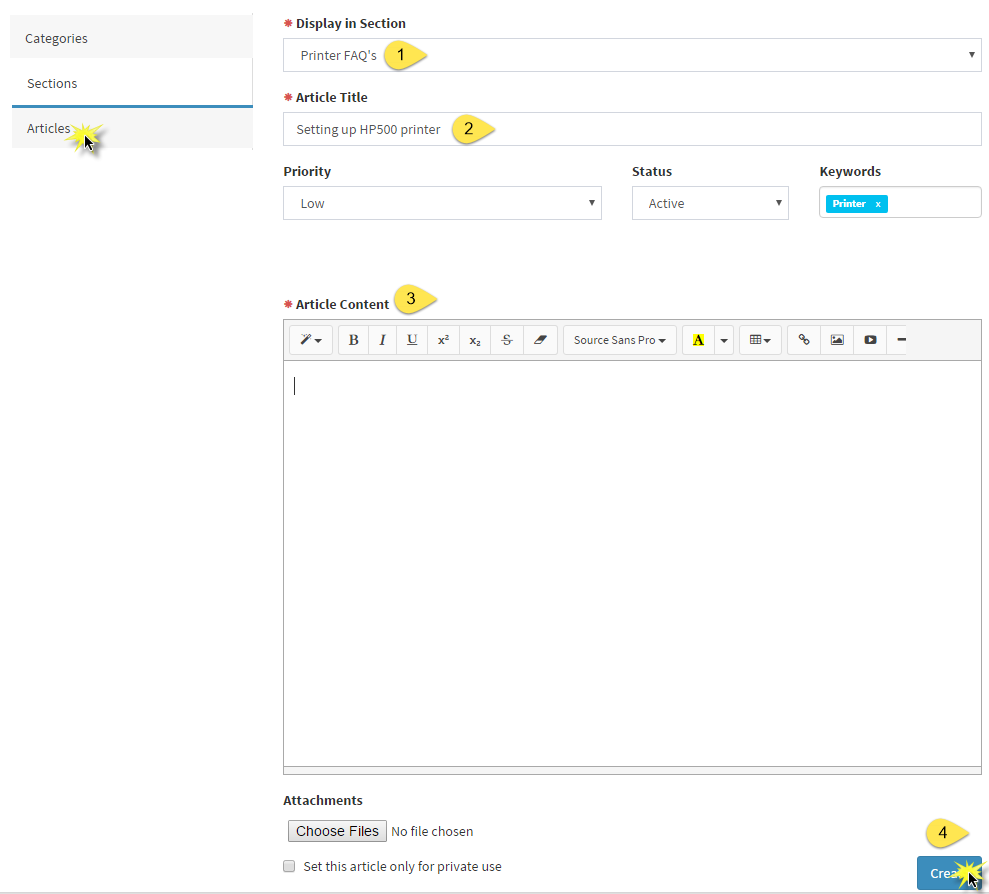 8. Enter the Article details
Display in Section

Article Title

Article Content
9. Click Create
Note: You can optionally:
Set Priority

Set Status

Add Keywords

Add Attachments
An Article Successfully Created message displays.