Software Inventory enables you to view and remotely uninstall software.
To uninstall software:
1. From the Devices page, locate the specific device, and click the Manage dropdown menu.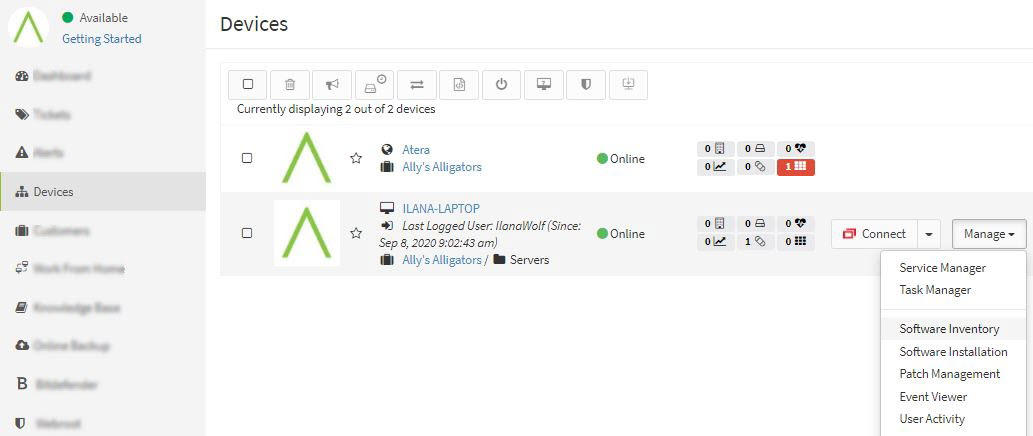 2. Then click Software Inventory
Note: You can also access the menu from the Agent Console.
The Software Inventory screen appears.
3. Check the boxes next to the program(s) you wish to remove, and click Uninstall.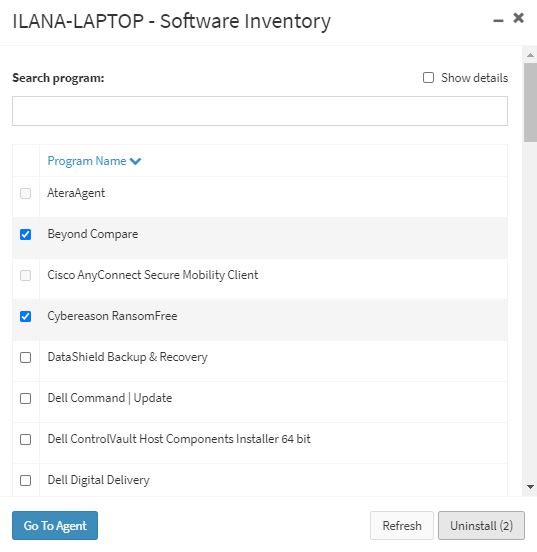 The selected software is removed in silent mode.
Clicking Refresh updates the software view.
Notes: