Software Inventory enables you to view installed programs on your devices, along with details about the software itself. The software inventory feature also allows you to uninstall programs directly from Atera.
View software details
1. From the Devices page, locate the specific device and click the Manage dropdown menu.

2. Then click Software Inventory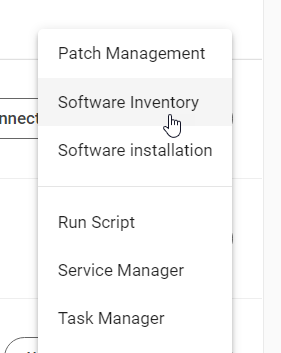 The Software Inventory screen appears.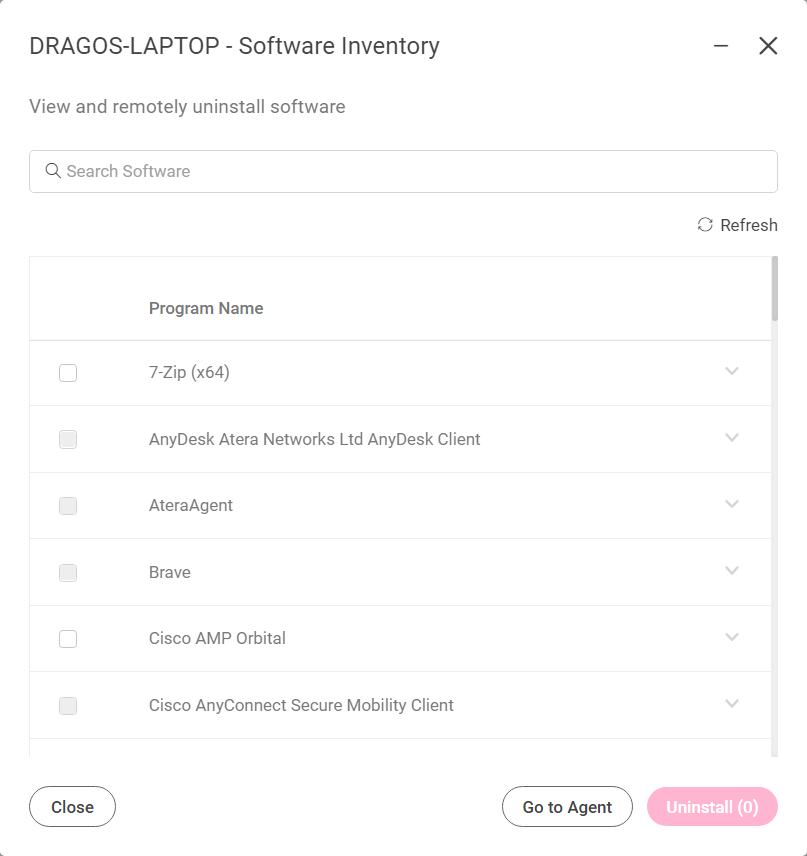 3. Click on the arrow next to the software name, to see more details about the program.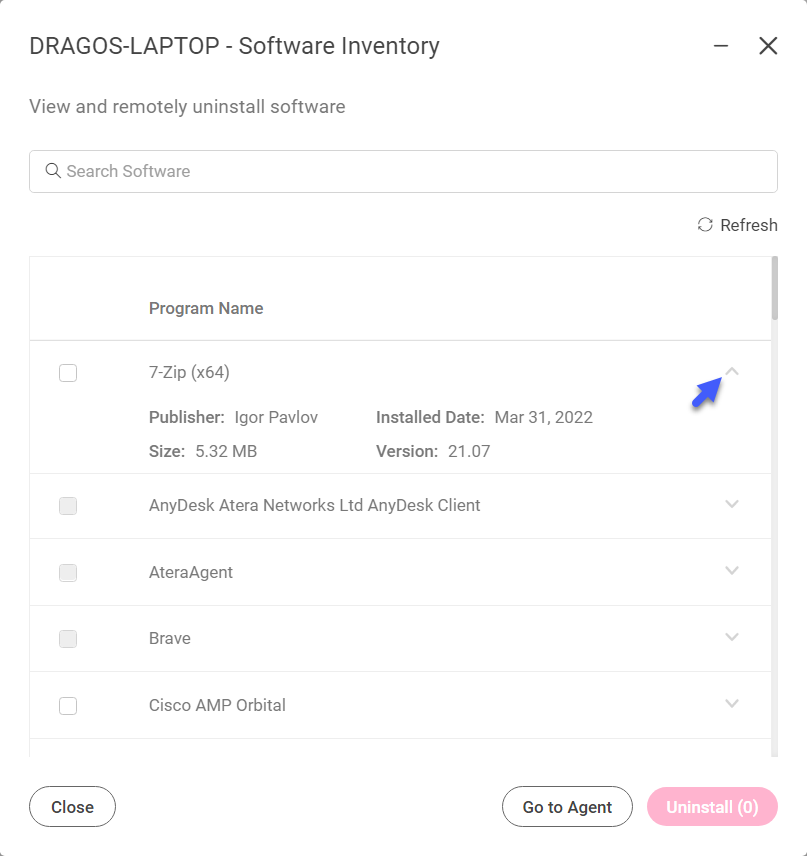 Uninstall Software
1. From the Devices page, or the Agent console, click on Manage>Software Inventory

2. Select the software that you want to uninstall from your device, then click on Uninstall.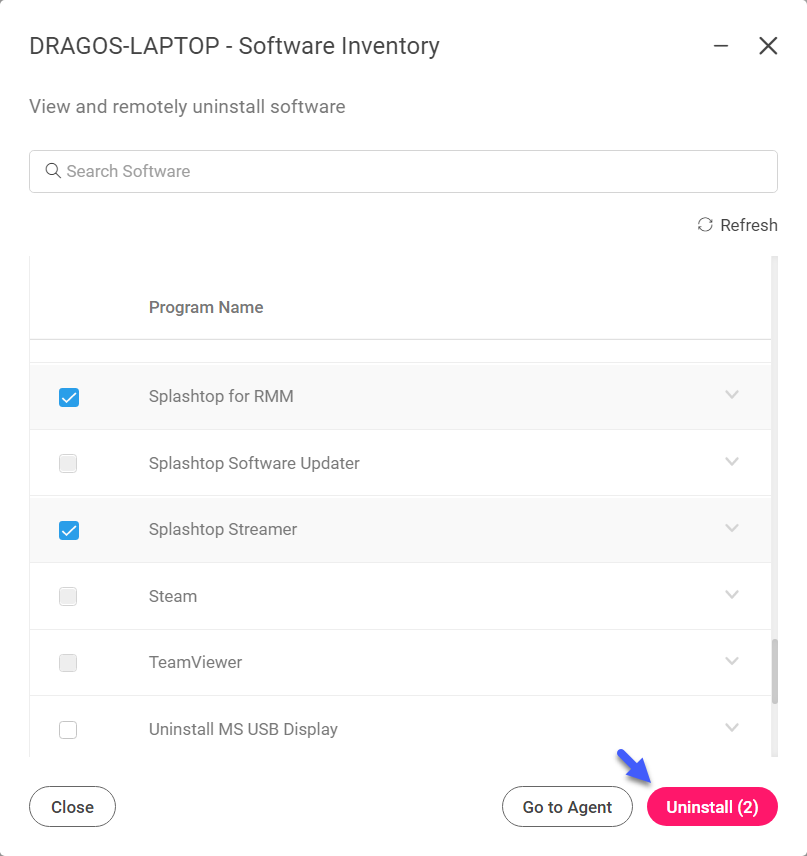 The Software Inventory Report can also be used for uninstalling programs from your device.
Note: Certain kinds of software (e.g. Google Chrome, Mozilla Firefox, etc.) do not allow for silent uninstallation, and therefore, the button is greyed out in Atera.