You can attach files to your device consoles. You can add an unlimited number of useful documents, such as server configuration information, instructions, or anything you'd like, to a device page (with a limit of 20 MB per file).
To attach files to a device
1. From Devices on the side panel, click on your desired device.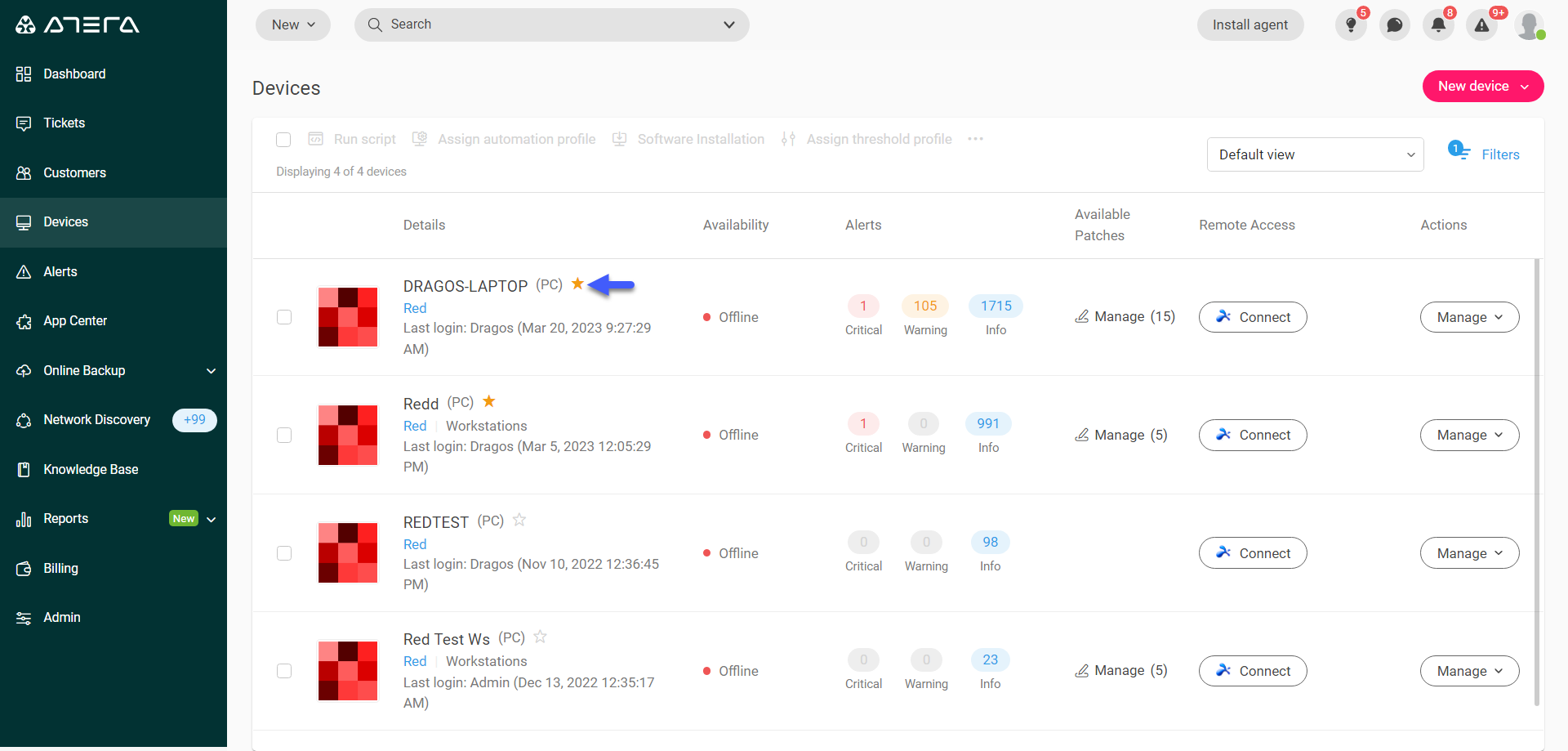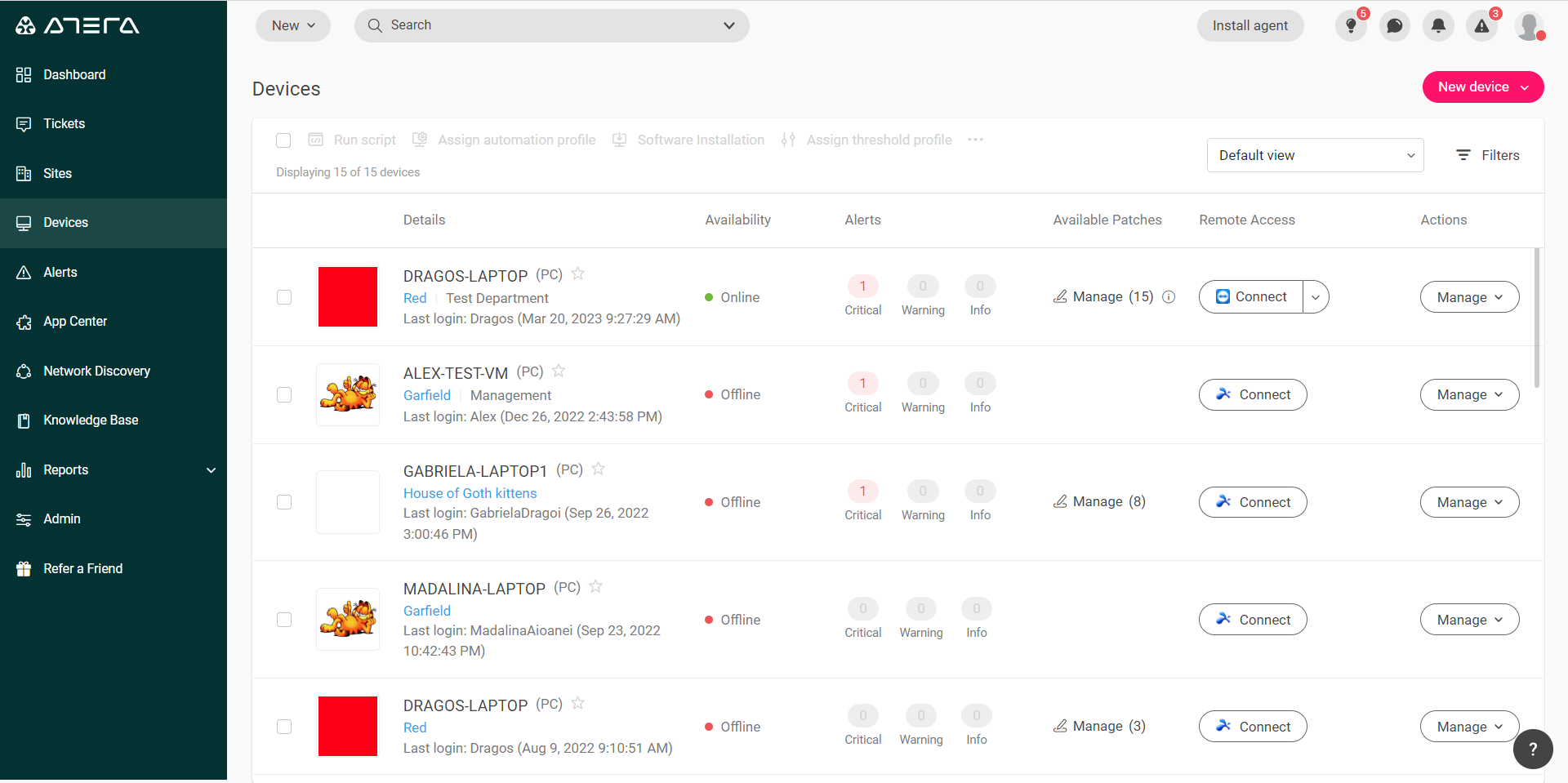 The Agent page appears.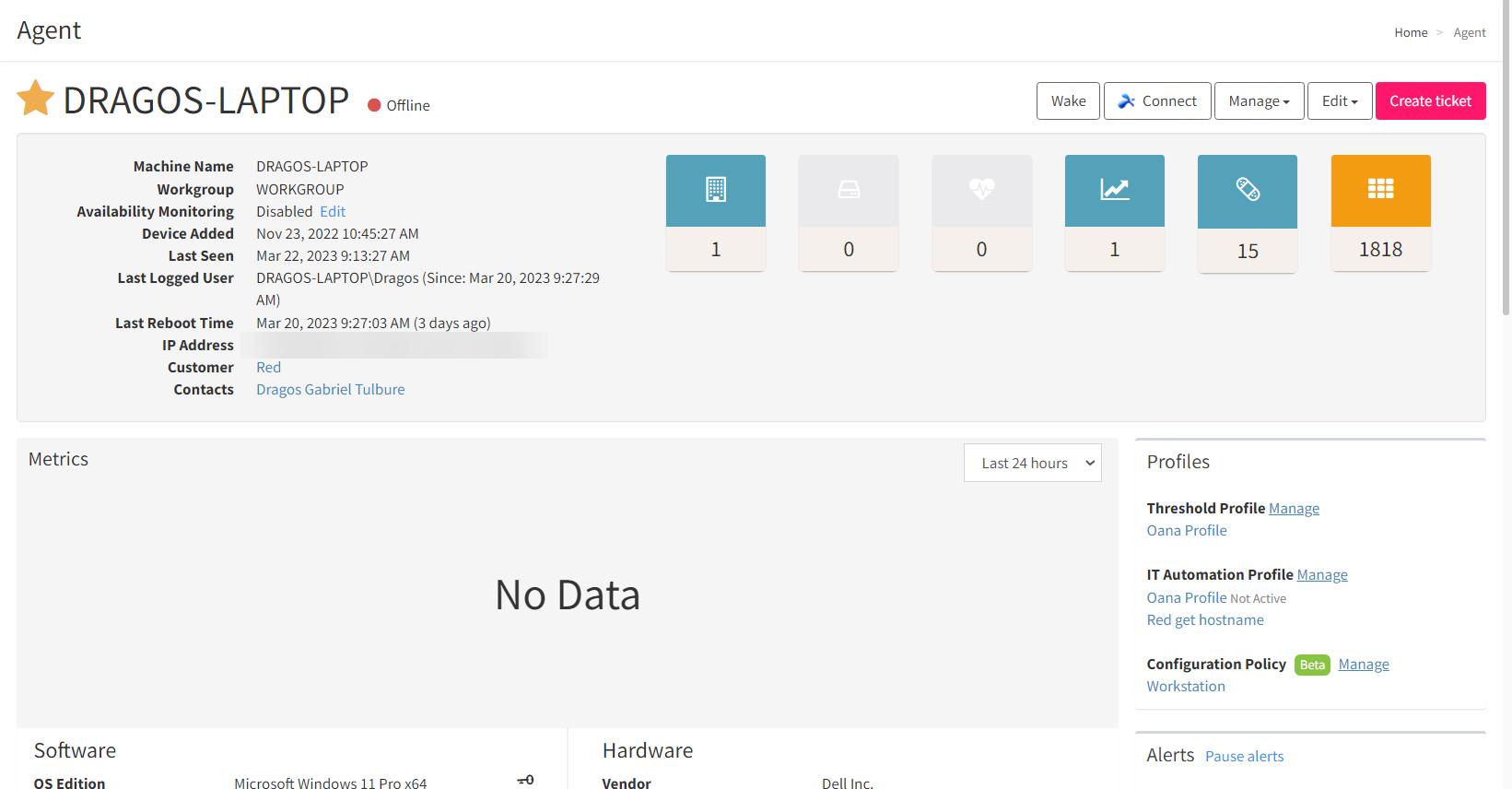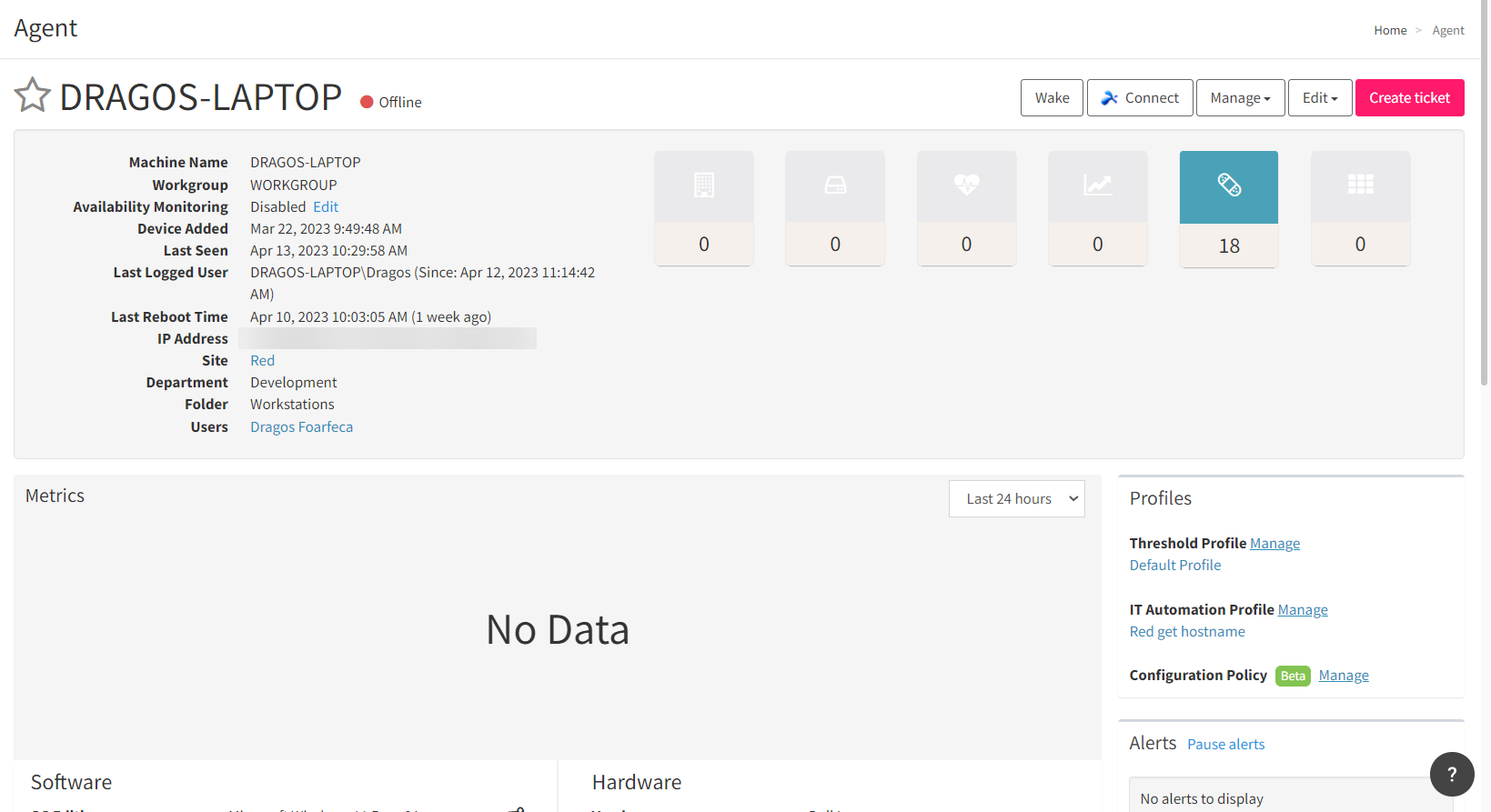 3. Click the Edit dropdown menu, then select Attachments.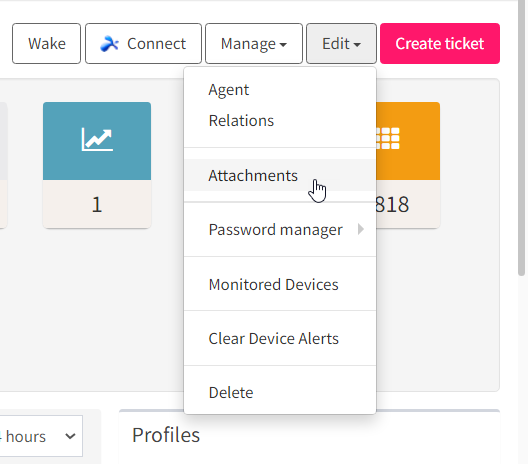 The Device Attachments window appears.

4. Click the + icon to browse for files.
5. Select a file. The file is now attached to the device.
Note: You can also download or delete the file (see the below image).