You can attach files to your device consoles. You can add an unlimited number of useful documents, such as server configuration information, instructions etc. or anything you'd like, to a device page (with a limit of 20 MB per file).
To attach files to a device:
1. Go to the Devices page.
2. Click on a device. The device console appears.
3. Click the Edit menu, and select Attachments.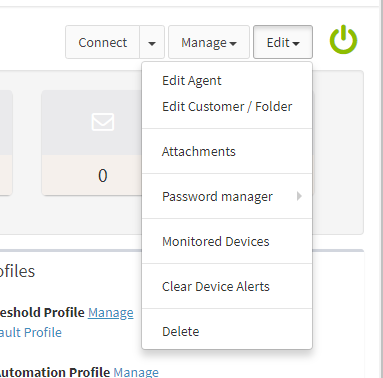 4. Click the + icon to browse for files.

5. Select a file. The file is now attached to the device.
Note: You can also download or delete the file (see below image).