Atera now requires two-factor authentication (2FA) with authenticator app, for the highest level of login security, on par with new industry standards. This follows the recent security measures we took, to ensure all Aterans were protected against the increasing number of attacks on MSPs. All customers are required to activate 2FA, for all users of their platform, by Tuesday, October 15, 2019. You can activate 2FA any time prior, and we recommend doing so, by following the instructions below. Customers who have not upgraded to 2FA by this date will automatically be logged out and prompted to activate it.
Atera partners with some of the best authenticator apps like Google Authenticator, Authy, Duo, and Microsoft Authenticator. This article explains how to upgrade your login security settings (standard username and password) to 2FA, and begin using it.
2FA Authenticator Apps
Atera supports 2FA via some of the most popular authenticator apps like Google Authenticator, Authy, Duo, and Microsoft Authenticator, which can be downloaded from Google Play, the App Store, or as a Chrome extension on your computer.
Note: If you use Duo or Microsoft Authenticator, you'll need to select 'Other' when adding an account to the authenticator app (see image below).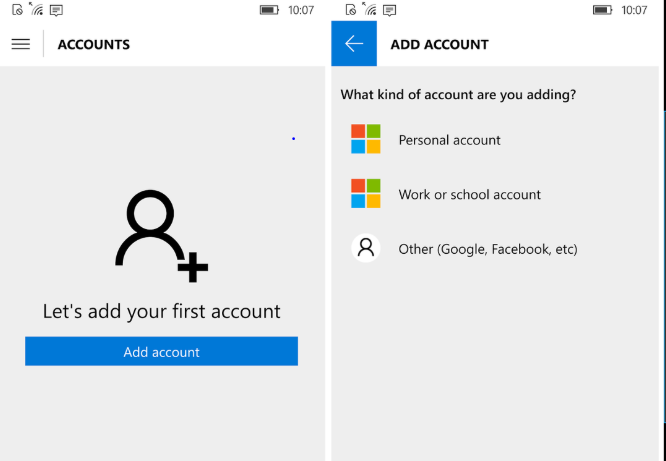 2FA Setup
The 2FA login process can be set by your company admin.
To set up:
1. From Admin (on the side panel), click Two-Factor Authentication (2FA)

The Two-Factor Authentication (2FA) screen appears.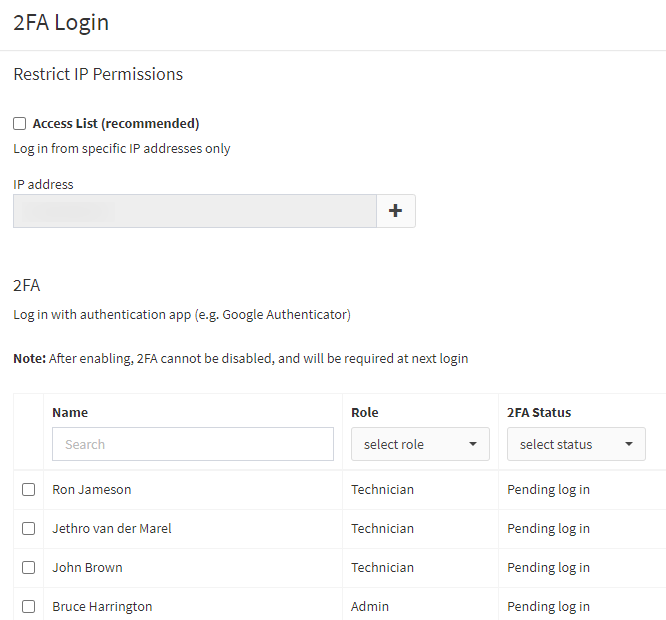 Notes: Safari web browser users may need to 'allow' pop-ups for app.atera.com
2. For an added layer of security, we recommend checking the Access List option, where you can specify which IPs are allowed platform access.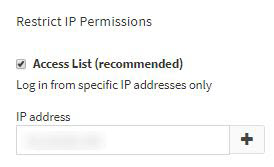 Log in with 2FA
Once 2FA has been set up (by a company admin), the new process takes effect at the user's next login.
To log in with 2FA:
1. Log in to Atera with your username and password, and click Log in.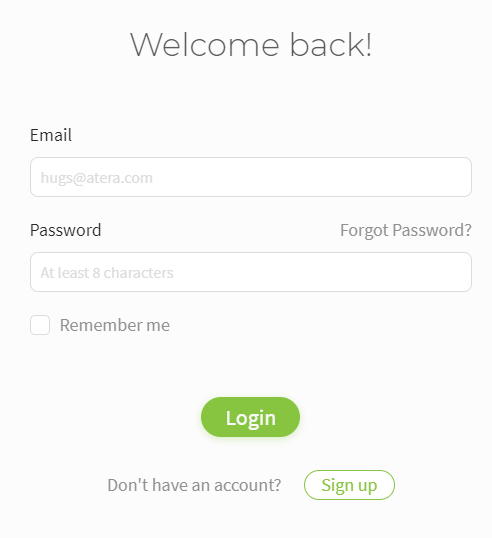 2. The following screen appears. Follow the instructions on the screen, including installing an authenticator app (e.g. Google Authenticator or Authy) on your mobile phone and then scanning the QR code.
Important Note: Please copy and save the code that appears under the QR code. In case you can't access your phone, you can enter the code in place of the authenticator app code. Failure to do so can result in being locked out of your account. For security reasons, restoration of account access by Atera support is a lengthy process.
3. Once you've installed the authenticator app, and scanned the QR code, Atera prompts you for code verification. Enter the code provided by the authenticator app. Voila! You're granted access.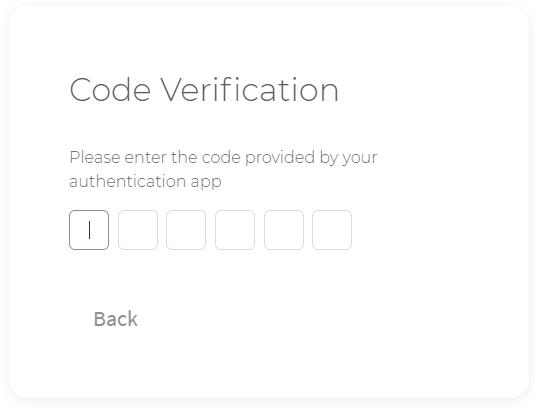 You may want to snooze the codes for awhile, when logging in on a trusted device. By checking 'Keep me logged in', you won't need to enter a code for about a week, unless you choose to log out.
To stay logged in:
Check the box next to Keep me logged in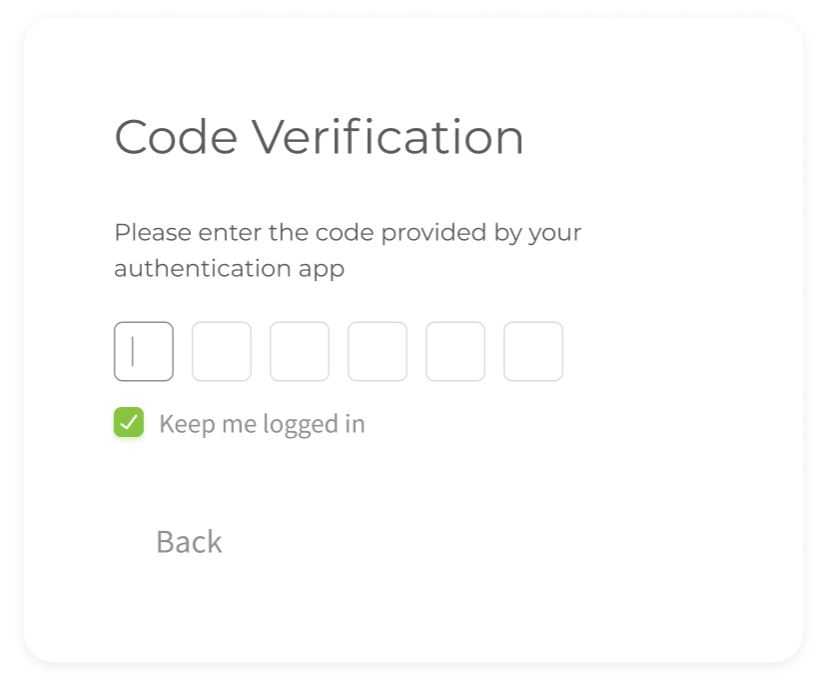 Check out these videos that describe how to set up 2FA in Atera and how to reset it.