You can create folders for the purpose of organizing your customers' devices into specific categories or office locations, with distinct rules and settings that apply only to the devices in that 'folder'. You can also perform actions that affect only those devices as well.
Each folder can have its own alert threshold profile, automated patch installation schedule, and alert settings. Additionally, you can perform actions such as running scripts and installing Webroot antivirus or Atera Helpdesk Agent on all devices in the folder.
To create a folder:
1. From Customers (on the side panel), click the specific customer.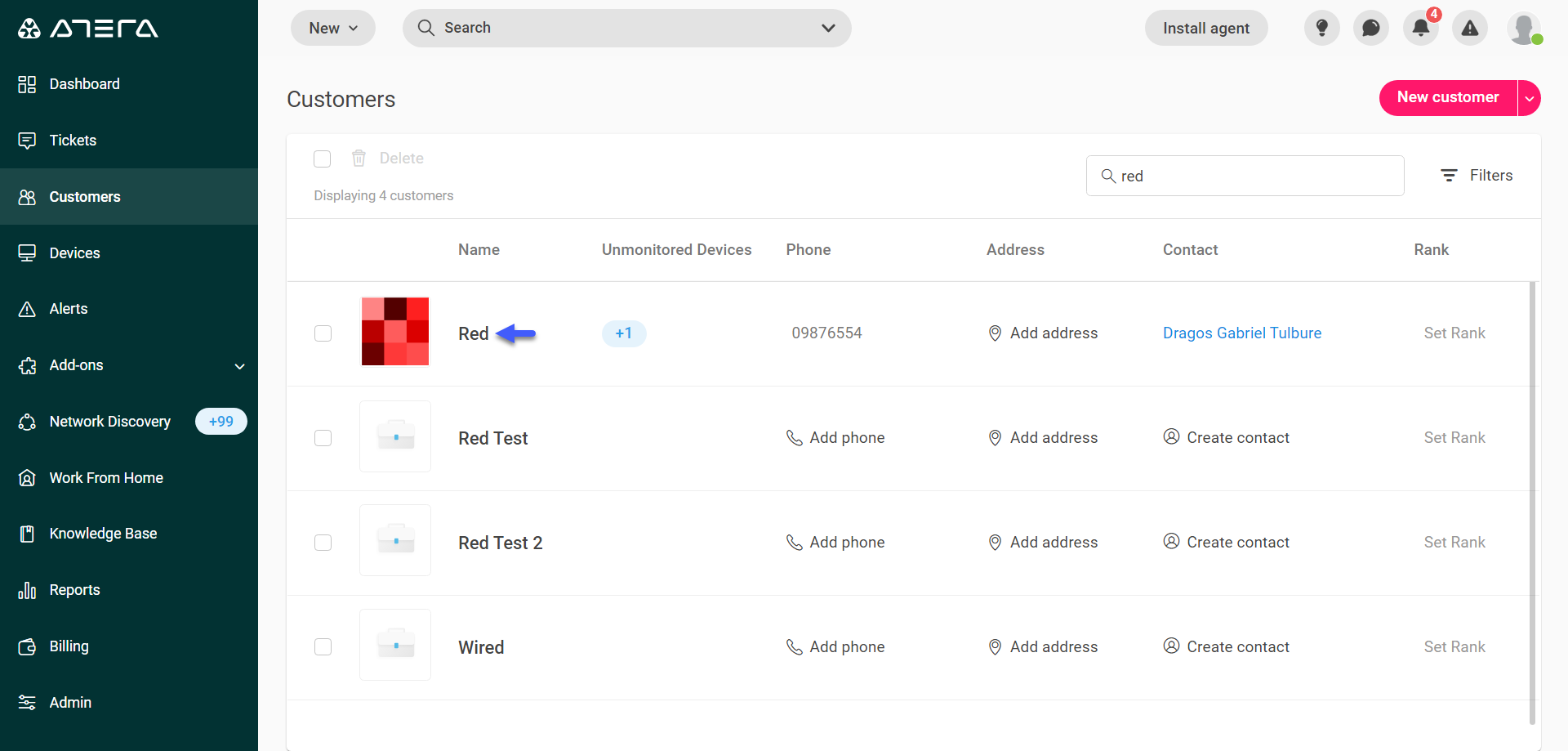 2. From within the customer's page, click the Devices tab, then the All tab.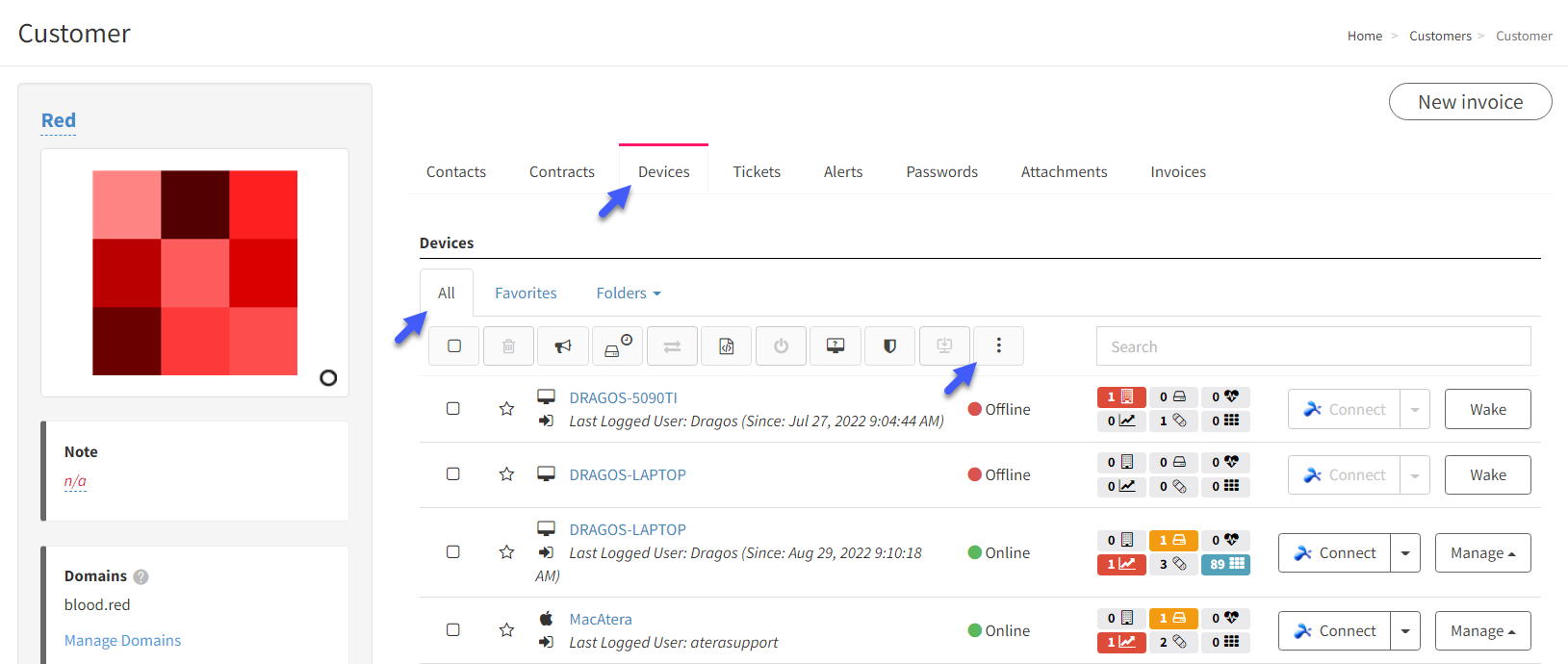 3. From the

icon dropdown menu, select Add Folder.
The Add Folder screen appears.
4. Enter a folder name and click Apply to create the folder.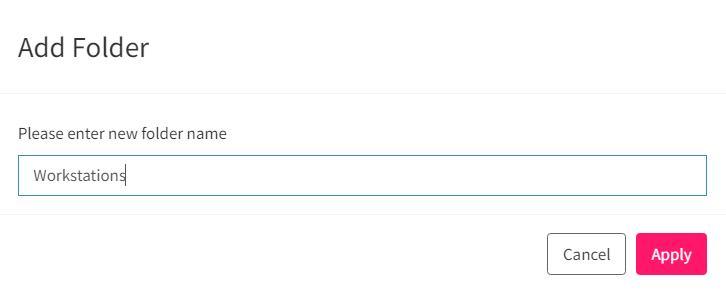 You can view the new folder in the Folders dropdown menu.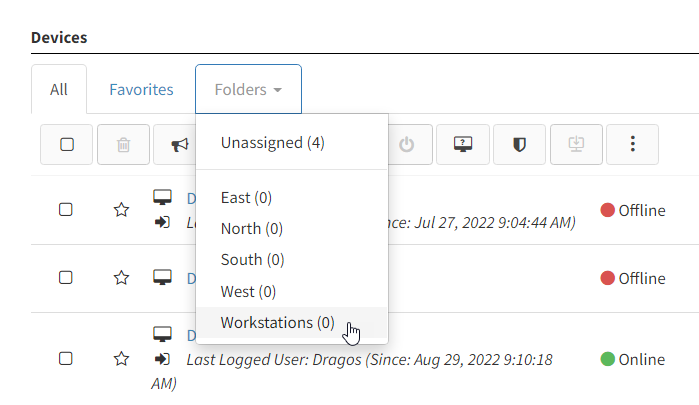 To move devices into a folder:
1. From Devices (on the side panel), select the device(s) you wish to move.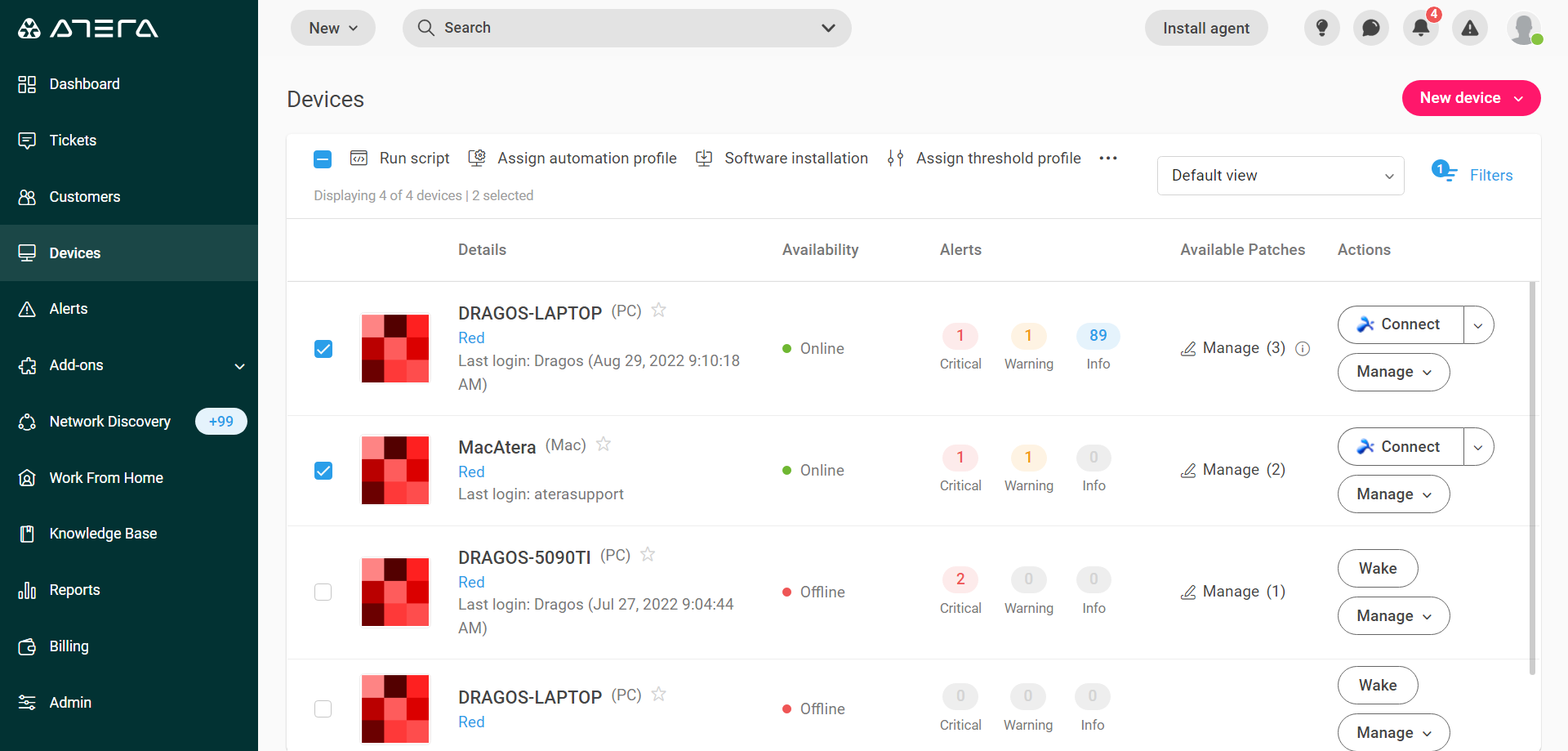 2. Click on the

icon, then select Edit Relations

3. Select the correct customer, and the folder you wish to move the device to. Then click Apply.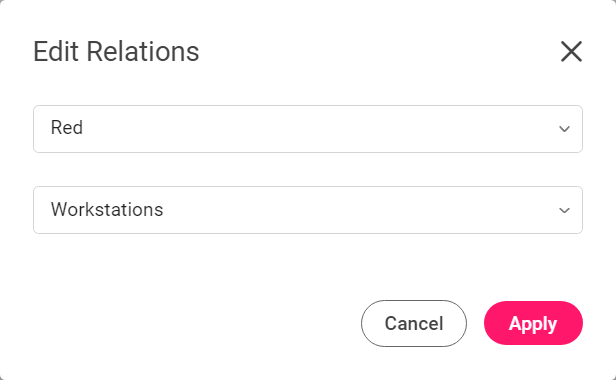 The device is now in its new folder.
To begin setting rules or performing actions on a folder:
From Customers (on the side panel), click the specific customer.
Click the Devices tab.
Select the Folders tab.
Open the Actions dropdown menu, and select a rule or action.