The following new features and improvements appear in this version:
Network Discovery Add-On (Beta): Our developers created a unique and HUGE new feature. Network Discovery 'Opportunities' show you potential customer upgrade opportunities, to benefit your customers, as well as your bottom line. 'Opportunities' works by running automatic scans, in the background, updating you to any new opportunities that arise, such as:
- Newly added network devices (Yep, it's time for a software, security, and billing update.)
- Devices with HDD installed (It's a great opportunity to offer an SSD upgrade.)
- An aging OS on workstations/servers (Time to upgrade that Operating System.)
Opportunities are listed by customer, and can be hidden (marked as complete), as well as restored to the list. Learn more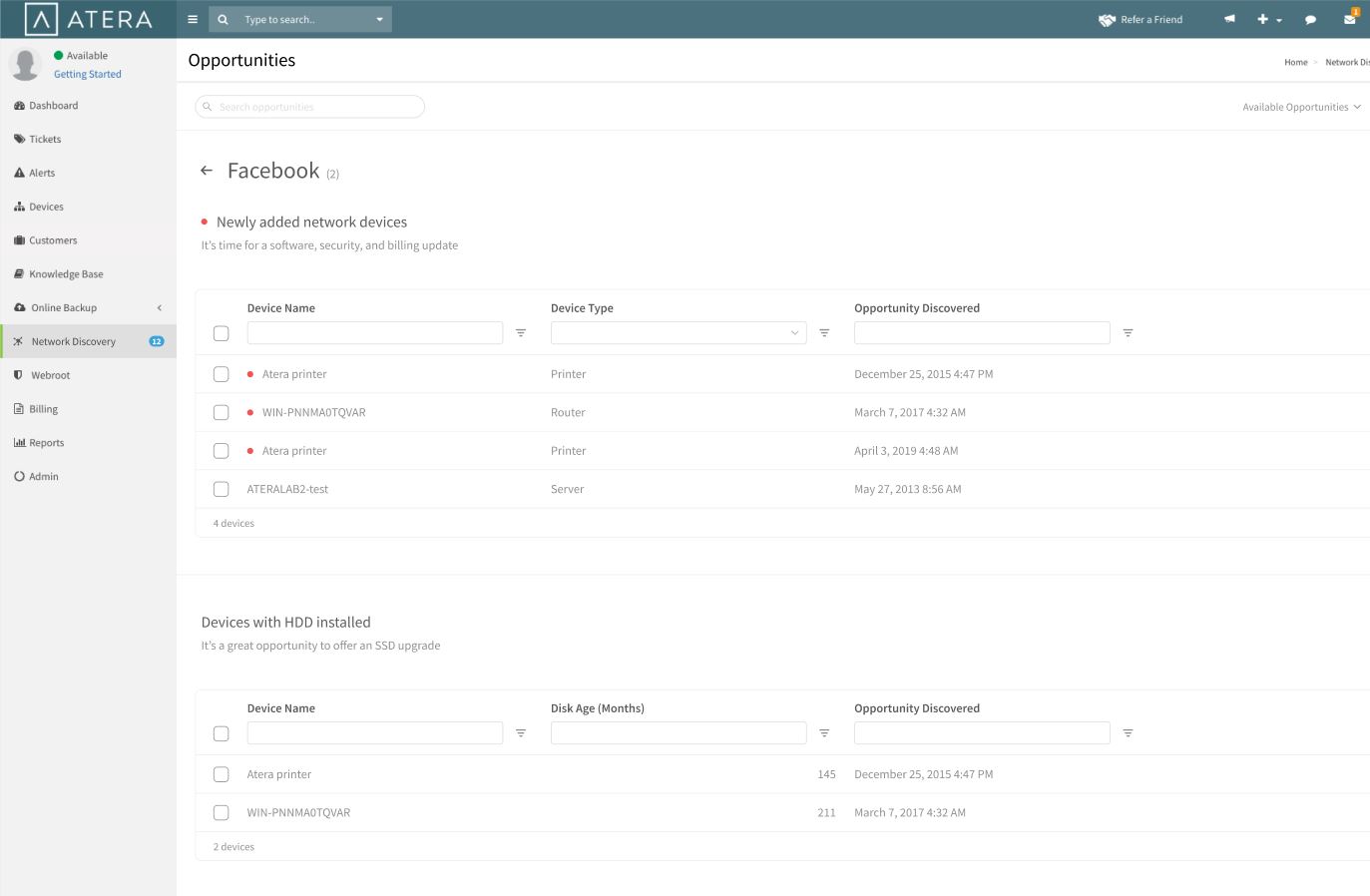 Alert Resolution: We've improved our alert resolution process, resulting in a smooth and hassle-free experience.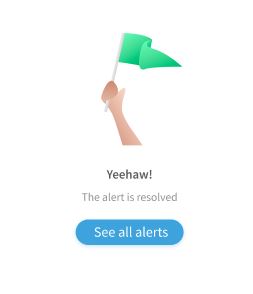 We've fixed the following bugs:
(18321) Added a horizontal scroll option to enable viewing of the full Tickets page, on smaller screens.

(18390) Fixed a bug causing instances of Online Backup emails not being received.

(18396) Fixed a bug causing image loading issues on Chat.

(18470) Fixed a bug causing mandatory fields to appear as non-mandatory, when editing an HTTP device form.

(18482) Fixed a bug causing instances of failure to delete devices.

(18483) Fixed a bug causing ticket generation failure for critical alerts, on SNMP devices.

(18500) Fixed a bug where IT Automation ran off schedule, because of daylight savings time.

(18510) Fixed a bug causing issues installing select TeamViewer versions.

(18578) Fixed a bug causing an incorrect Office version to appear in an Agent Dashboard.

(18579) Fixed a bug causing an instance of an image to appear within a ticket, when it was not added.

(18580) Fixed a bug causing Online Backup Success indicators to appear empty, in the Customer Periodic report.