The following new features and improvements appear in this version:
Opportunities Value: The opportunities monetary value now appears in Network Discovery Opportunities, both as a total value as well as per individual customer. The value is an aggregate of typical IT support service fees charged per upgrade action, based on Atera customer surveys (want to add customized service fees? Coming soon!) Learn more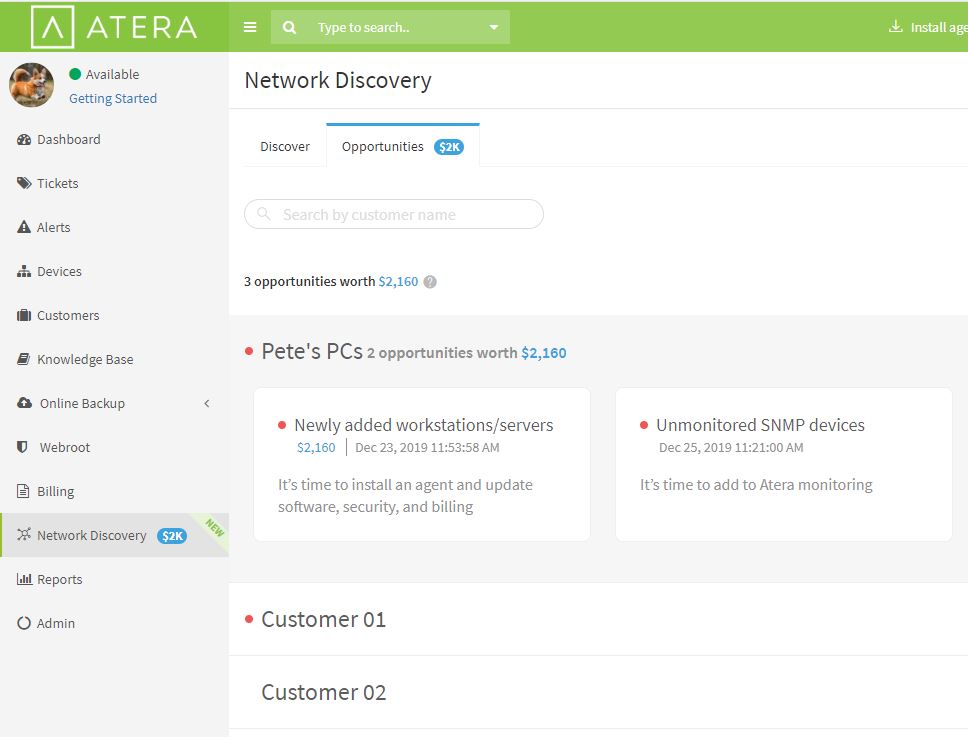 Customer Opportunities Link: We've added an 'Opportunities' link within each customer, enabling you to see specific upgrade opportunities, with one click. Learn more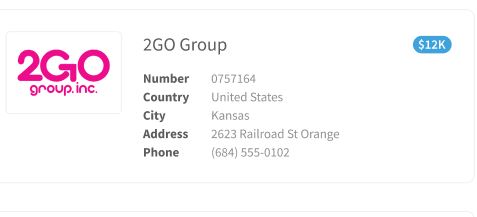 Monitor SNMP Devices (Beta): Set up monitoring on your customers' unmonitored SNMP devices, right from within Network Discovery. See all your customer's unmonitored SNMP devices (in Opportunities), and get them monitored with one click, either individually, or all at once. Learn more

More SNMP Device Types: We've added more SNMP 'device type' choices when adding a new SNMP device, in Devices and Alerts filters, and in Network Discovery Opportunities. Now included: Printer, Router, Switch, Print server, UPS, and Other.
Install Agent: The Install agent button has moved to the menu bar, making this most basic function more prominent, and easy to find.

We've fixed the following bugs:
(19141) Fixed a bug in the API that was causing issues fetching 'Ticket Type' data.
(19151) Fixed a banner displaying incorrect information.
(19236) Fixed a billing issue by updating the 'countries' list.
(19240) Fixed a data-fetching issue, in the Microsoft Licensing report filter, by adding missing OS versions.
(19283) Fixed a bug in the Software Inventory report, where domain controllers failed to appear, when filtering by 'server'.