In order for our support team to investigate issues fully, they may require an access pin code. Granting access makes it easier for Atera's support team to troubleshoot and fix issues related to your inquiry.
Atera will never ask for your account password. If you receive a request for your password from a source pretending to be Atera, please contact us immediately
Note: Grant Access is only available to Admin users.
To grant access to Atera support:
1. Click your profile pic, in the top-right corner of the screen, to open a dropdown menu.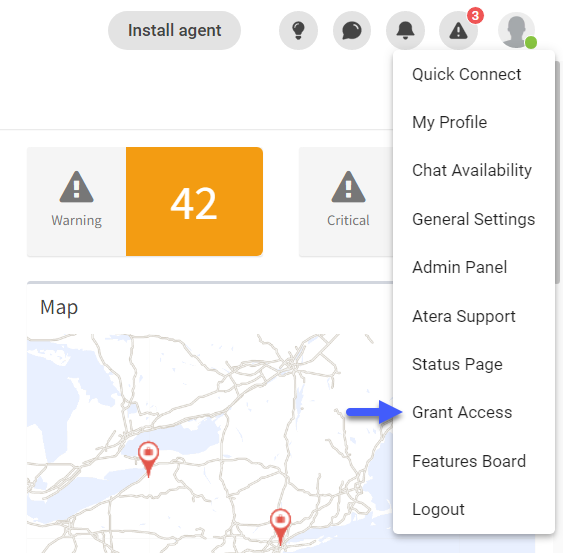 2. Click Grant Access. The Grant Access confirmation window appears.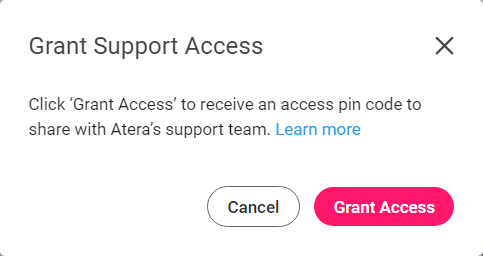 3. Click Grant Access to generate an access pin code.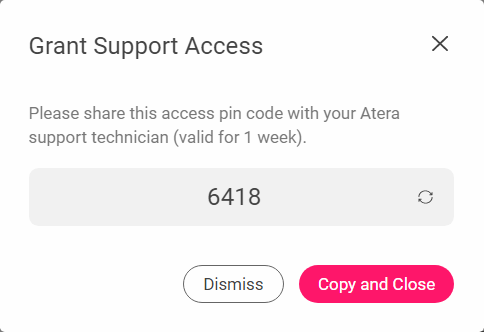 4. Please provide your Atera support technician with your access pin code (valid for 1 week).
To terminate access, simply refresh the access pin code (the previous code will no longer work).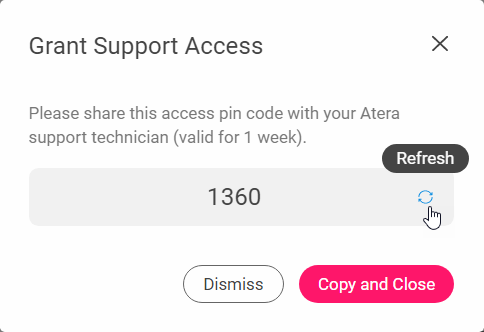 Note: If the support agent is currently logged in to your account, refreshing the access pin code will not log them out. However, they will not be able to log back in when starting a new session.