Atera's integration with Webroot enables you to protect your customers with a world-class antivirus and cloud-based, threat protection software that stops threats in real time—securing businesses and individuals wherever they connect. You can set up Webroot in Atera, and install it on all your customers' devices. In addition to the basic Webroot antivirus endpoint protection, you can enable add-ons such as DNS protection and Security Awareness Training (SAT).
SAT is a proven educational approach for improving risky employee IT behaviors that can lead to security compromises. Through the efficient delivery of relevant information and knowledge verification on subjects including information security, social engineering, malware, and industry-specific compliance topics, security awareness trains employees to avoid phishing and other types of social engineering cyberattacks, spot potential malware behaviors, report possible security threats, follow company IT policies and best practices, and adhere to any applicable data privacy and compliance regulations (GDPR, PCI DSS, HIPAA, etc.). Learn more about Webroot SAT
To set up Security Awareness Training within your Webroot account:
1. From the left-hand panel, click Add-ons > Webroot.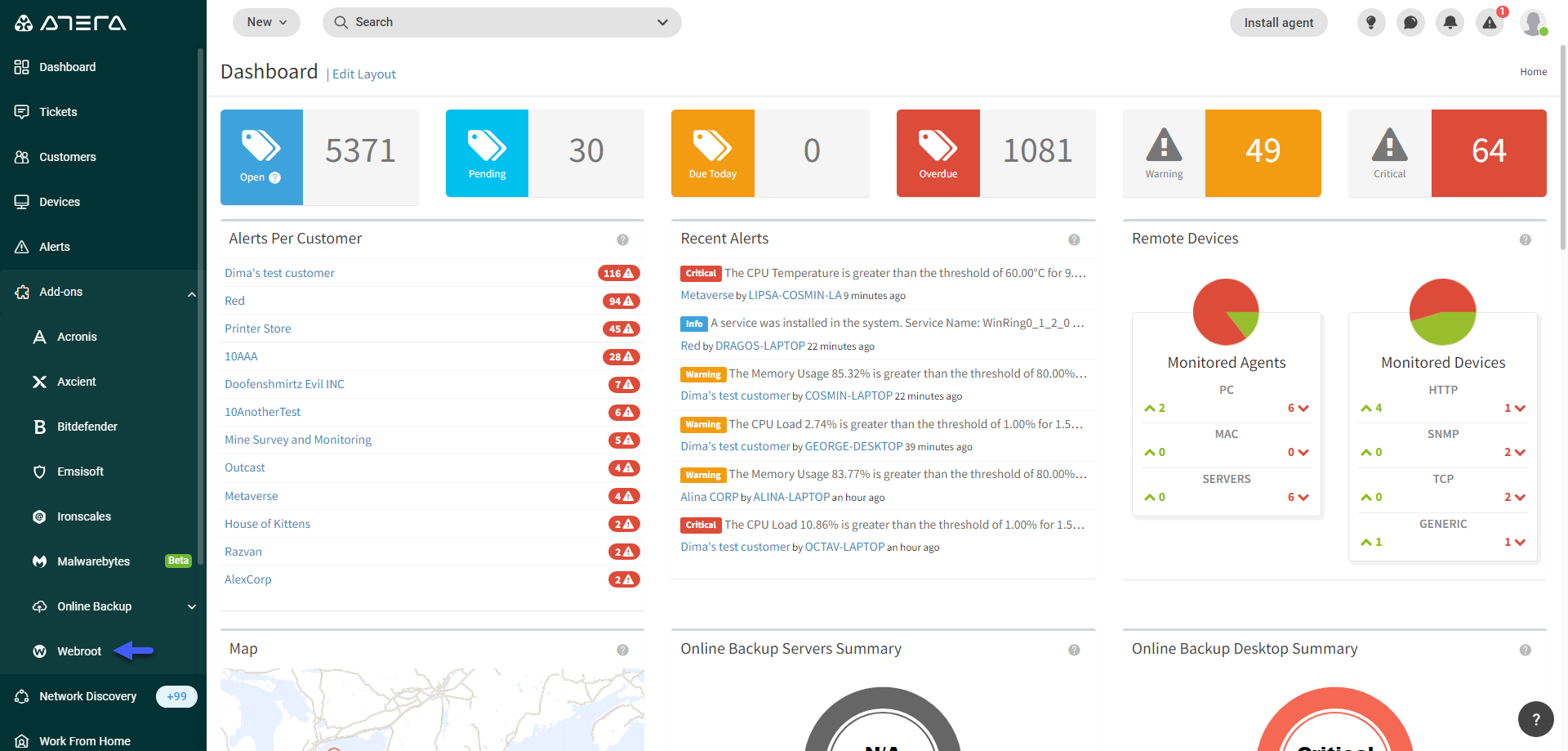 The Webroot Login page appears.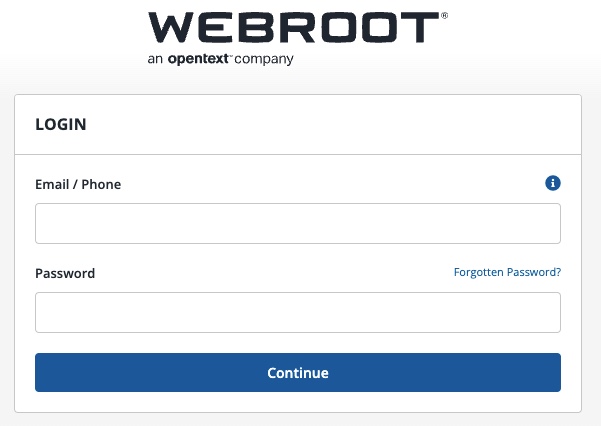 2. Log in to Webroot with your username, password and security code.
The Webroot Management Console appears.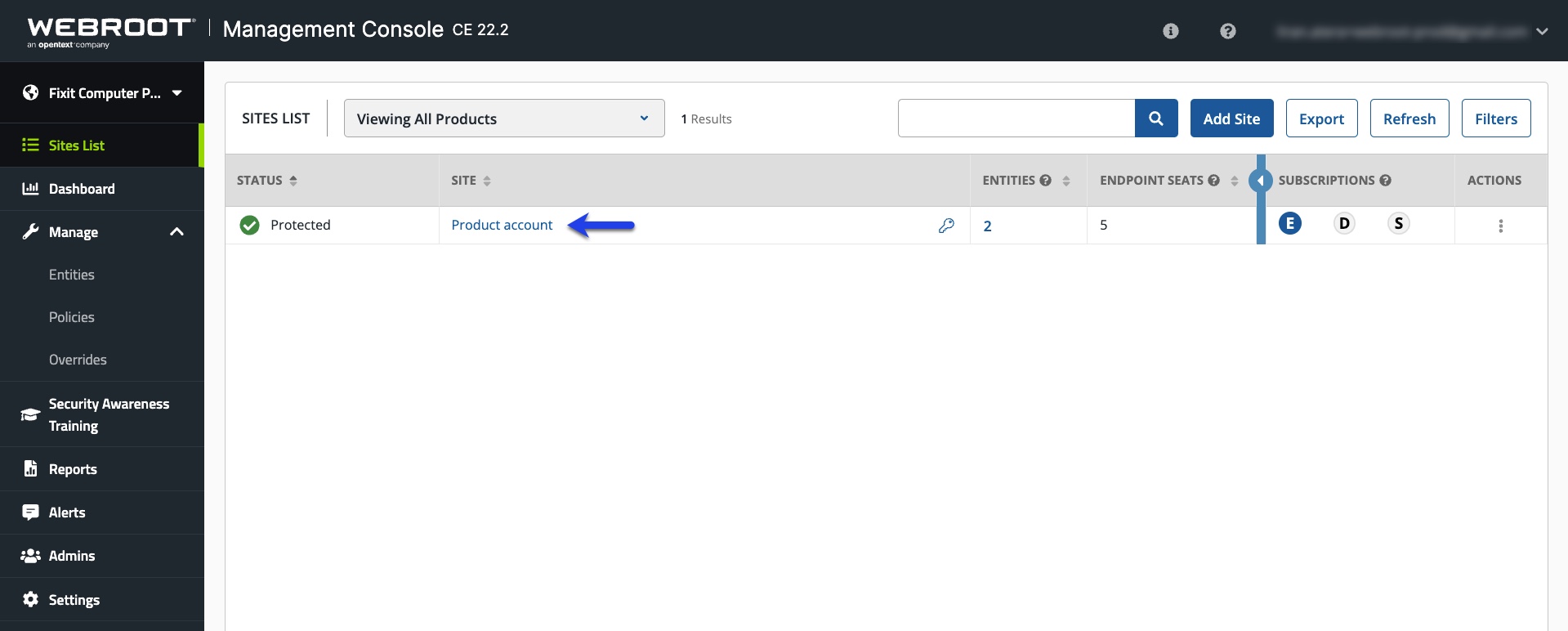 3. Click your Site name. The Site (Customer) page appears.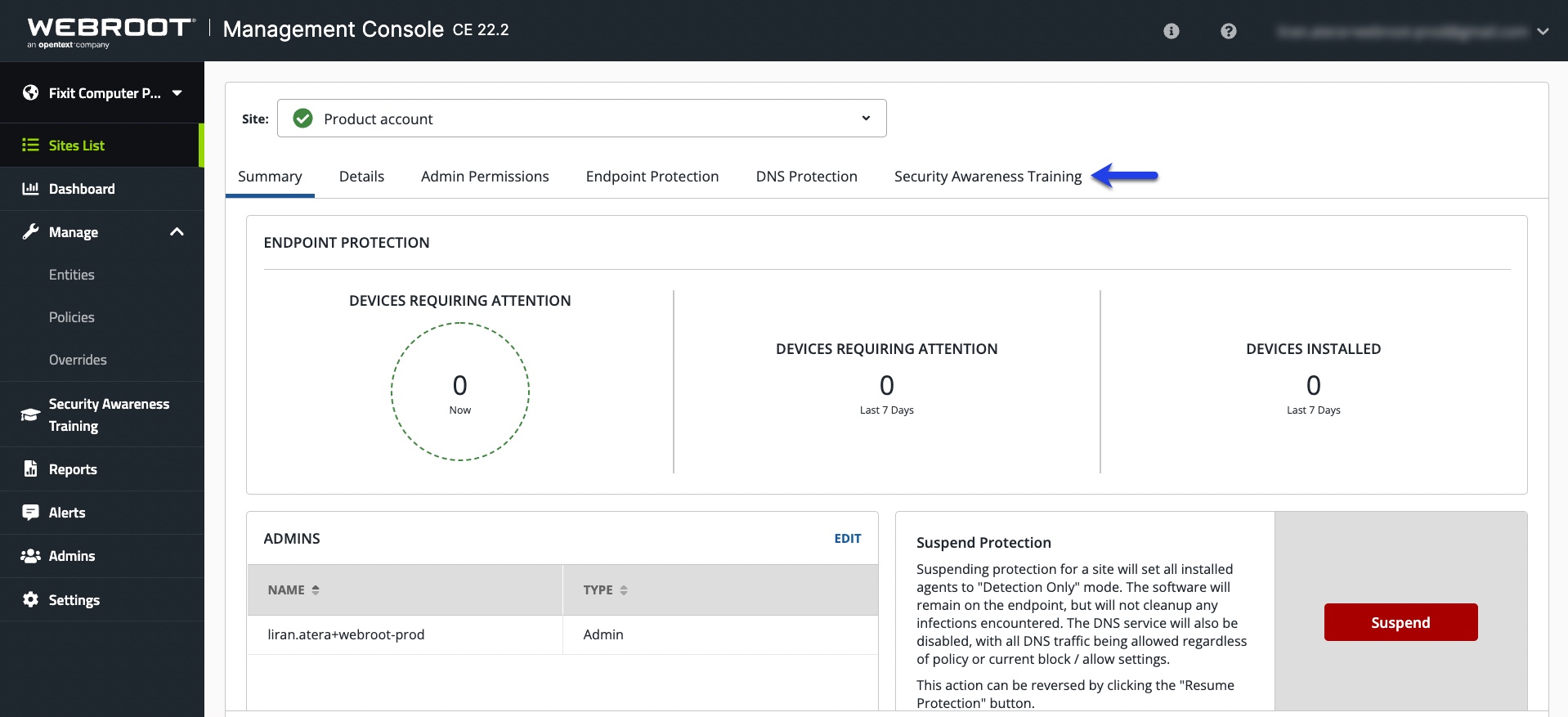 4. Navigate to the Security Awareness Training tab.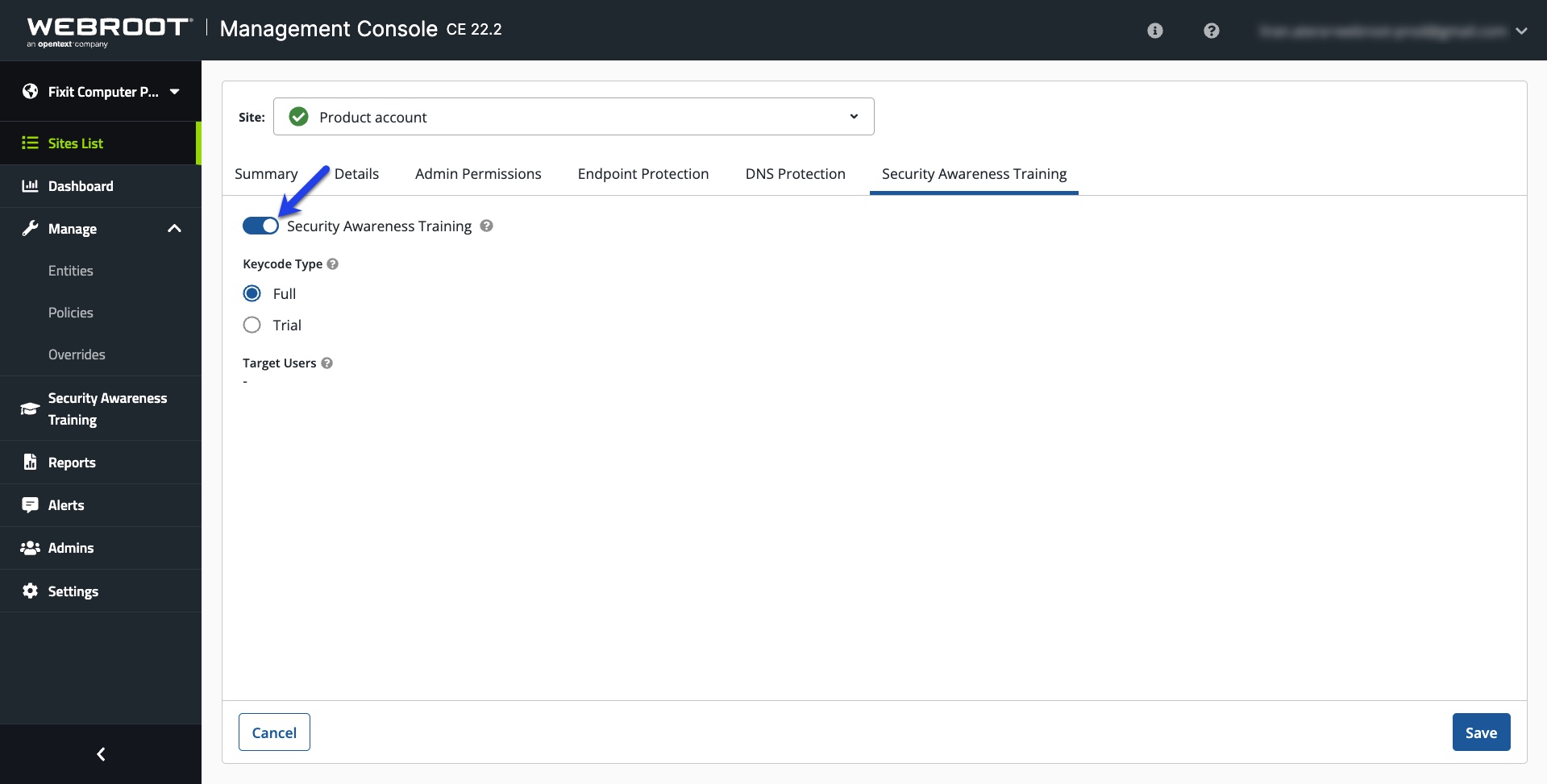 5. Enable the Security Awareness Training toggle.
Note: You can select whether the site should be created with full capabilities or as a 30-day trial, as well as the number of users to include.
6. Click Save. Webroot Security Awareness Training (SAT) is now enabled.
For more information or for help troubleshooting the Webroot platform, please contact Webroot support