You can customize alert settings, change language (English, French, and German), as well as log out of Atera's Mobile App
Note: For your convenience, we've cropped many of the images below in an attempt to make things a little cozier while still displaying the proper functionality of the Mobile App.
This article describes:
Customize alert settings
To customize your alert settings:
1. From Settings, toggle Notifications.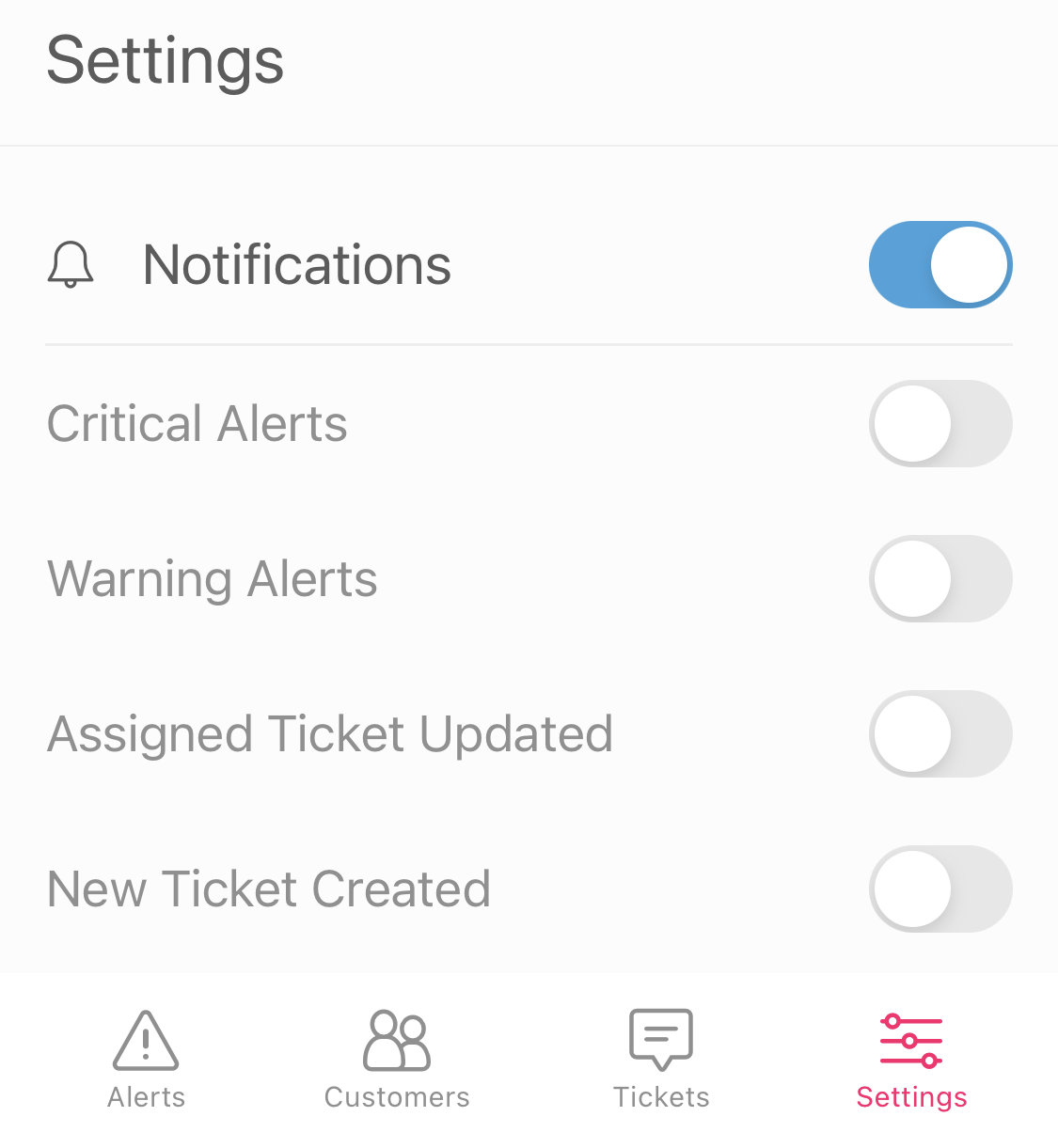 2. Toggle the alerts you want to receive (Critical, Warning, Assigned Ticket Updated, and/or New Ticket Created).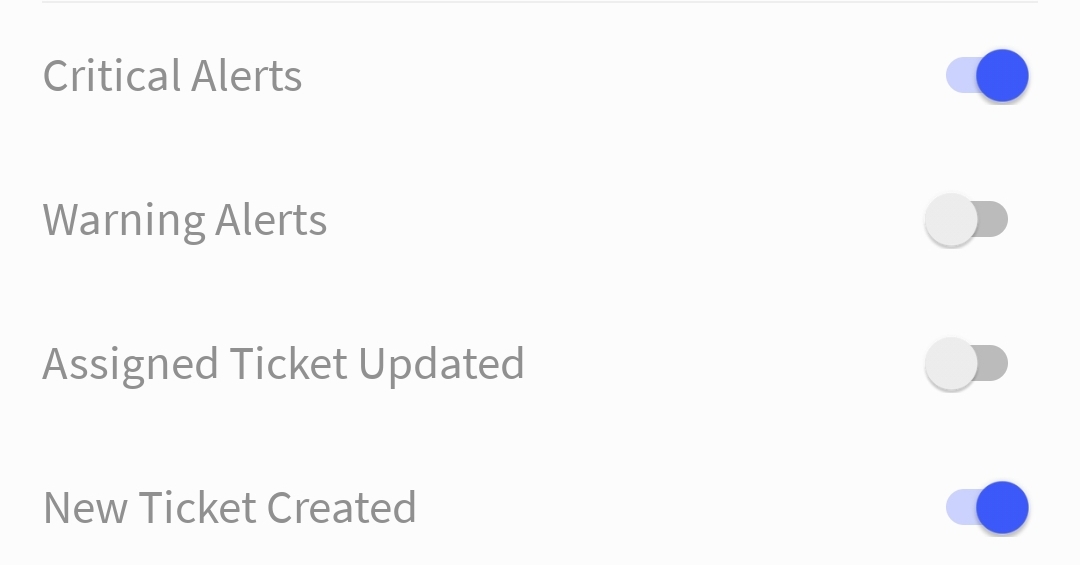 Change the language
To change the app's language settings:
1. From Settings, scroll to the Languages section.
2. Tap the chevron icon (

) to open the language selection menu.
The Languages menu appears.
3. Tap the desired language (English, French, or German).


Done! The app's language settings are changed to the desired language.
Leave feedback
You can submit feature suggestions!
1. From Settings, scroll to Feedback.
2. Click Submit feature suggestion.
You are redirected to UserVoice.
3. Sign in.