The Auditor report shows the following customer metrics:
Inventory:

Total Stations

Number of Stations by Type

Software Inventory (Number of Licenses) for:

Office

Operating System

Anti Virus

Disk Usage

Apple Distribution

Workstation Distribution

Server Distribution

Office Distribution (Workstation Only)

Anti Virus Distribution

Alert Summary

Station Details

Available patches
To run the Auditor report follow the steps below:
1. From the left hand panel click Reports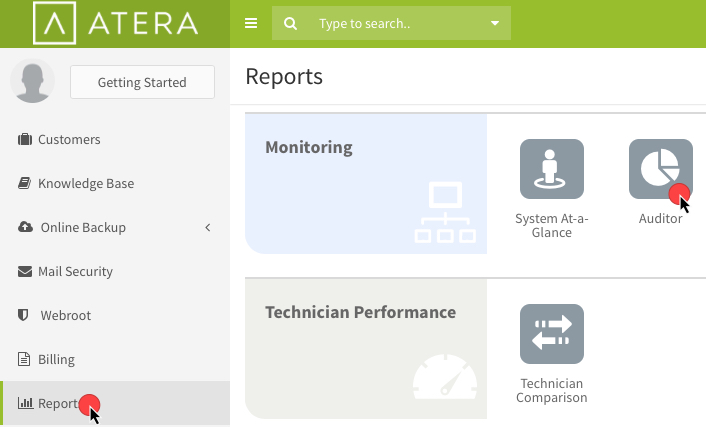 2. Then click Auditor
The Report page displays.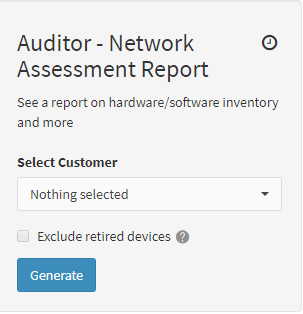 3. Select a customer.
4. Check the Exclude retired devices box, to exclude devices no longer in use, from your report.
Note: To define a 'retired device', go to Admin > Settings > Devices. Learn more about defining a retired device.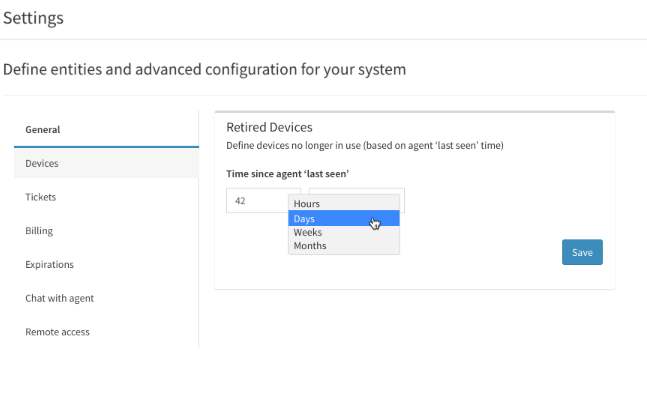 5. Click Generate
The Report displays.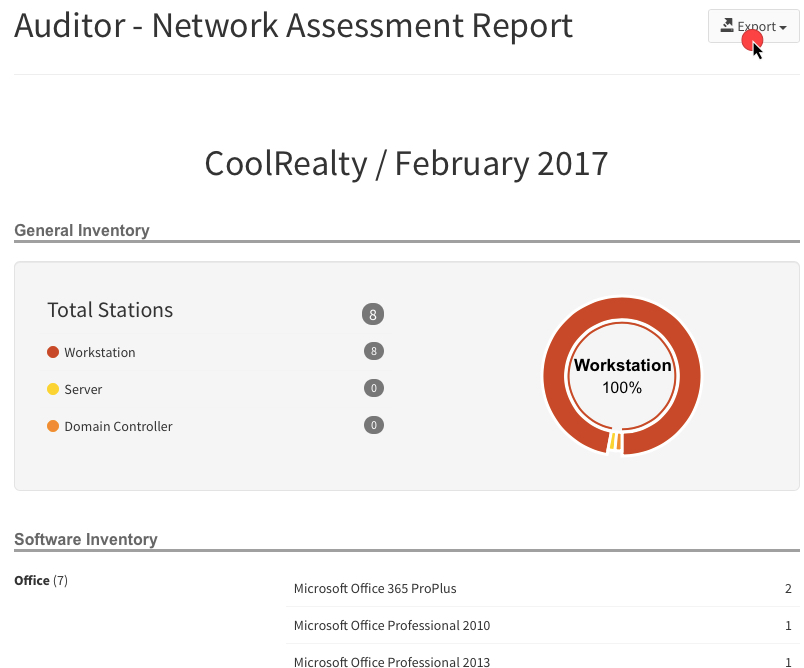 (i)

The report can be exported to Excel or PDF by clicking Export.