The Auditor report is a comprehensive report providing complete information about a customer's network. Included is detailed information within the categories of general inventory, software inventory, disk usage, Mac distribution, workstation distribution, Office distribution (workstations only, anti-virus distribution, complete station details including hardware, software, ports, and patches.
To run the Auditor report:
1. From the side panel, click Reports.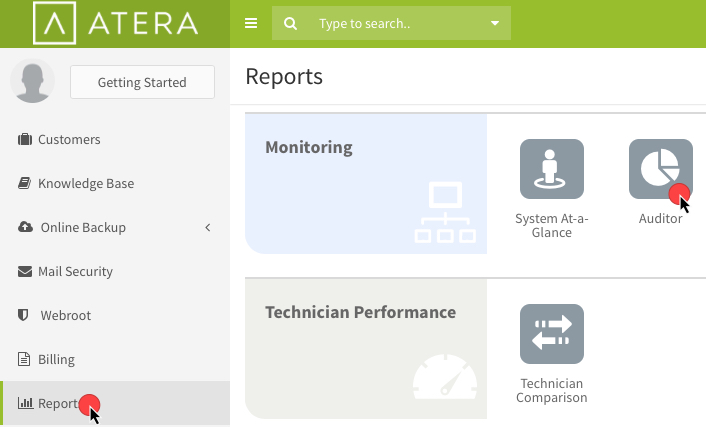 2. Then click Auditor.
The report page displays.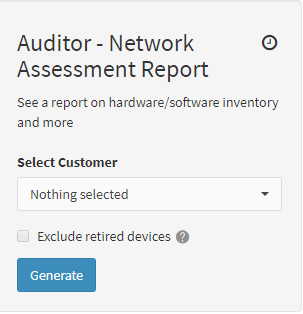 3. Select a customer.
4. Check the Exclude retired devices box, to exclude devices no longer in use, from your report.
Note: To define a 'retired device', go to Admin > Settings > Devices. Learn more about defining a retired device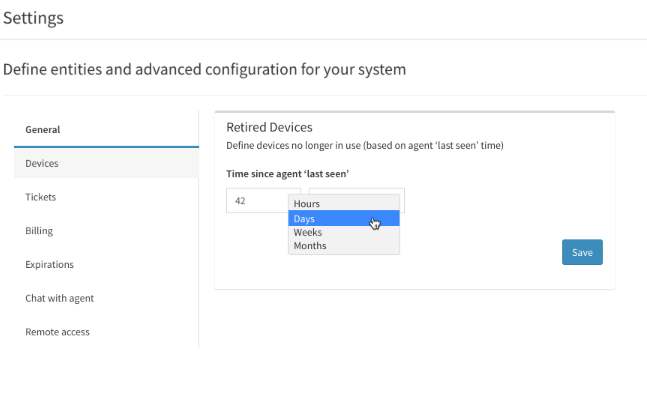 5. Click Generate.
The report displays.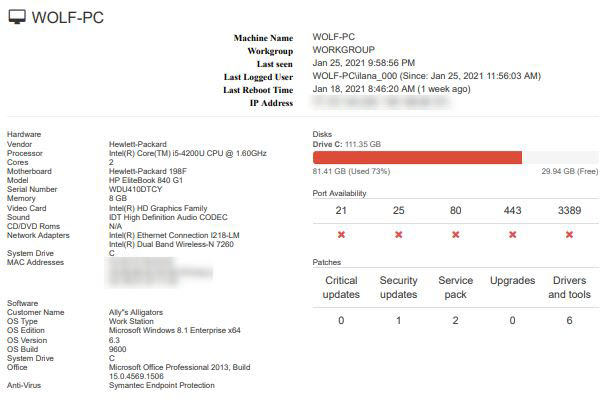 (i)

The report can be exported to Excel or PDF by clicking Export.