After you have created the Online Backup Client in the Dashboard, (see here for details), you'll need to download the software.
To download:
1. From the left-hand panel click Add-Ons > Backup > Online Backup > Dashboard, then click on Manage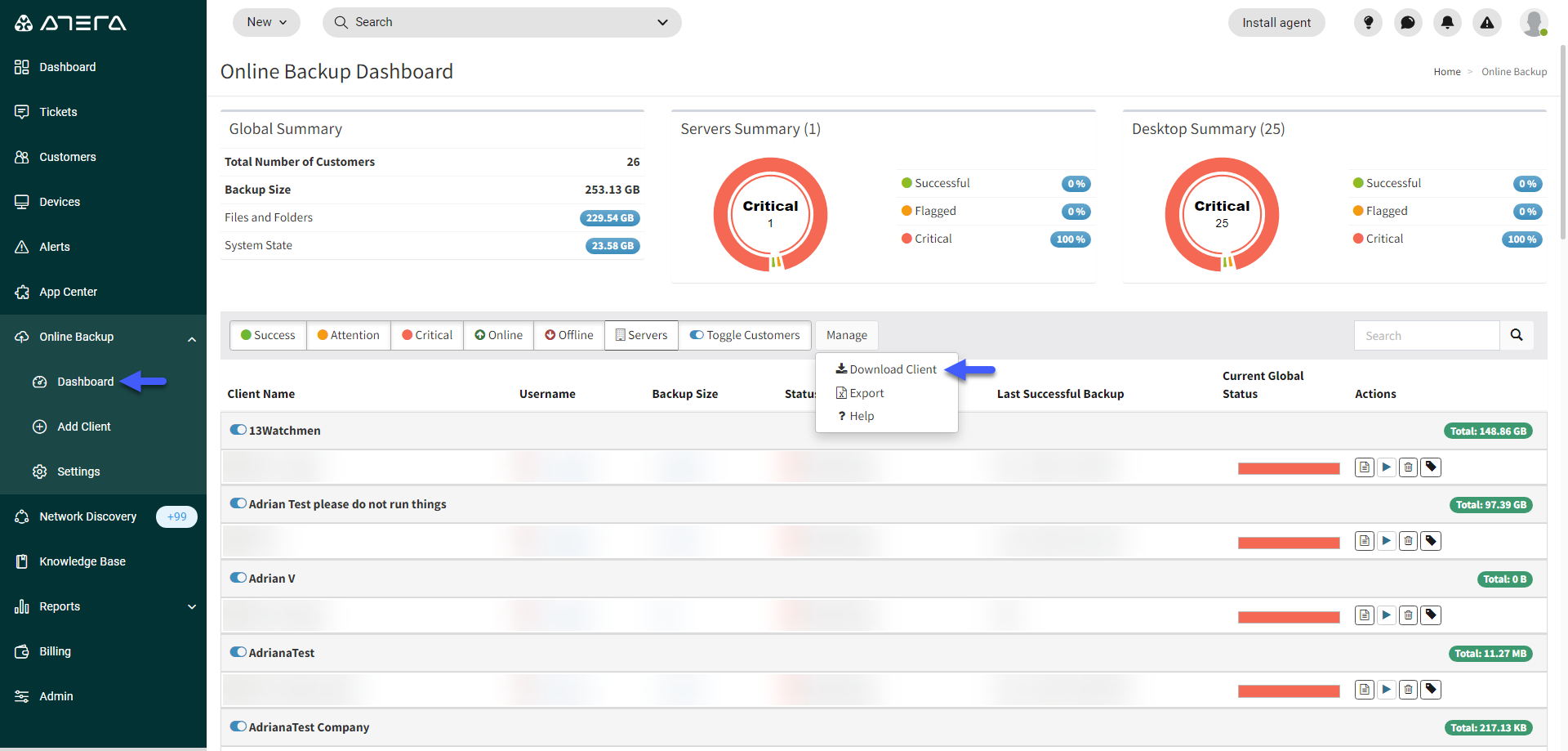 2. Then click Download Client
3. Save the file locally, or select Open to run the file immediately after the download completes.
Language Settings
1. Select the Language to use during installation
2. Click Next
Personal Access
3. Enter Device Name

4. Enter Password
5. Click Next
Note: You can find the Device name and Password in the Online Backup Dashboard client.
Click on the Username and the Client Information screen displays.
The Device Name is the User Name and the Client Password is the Password.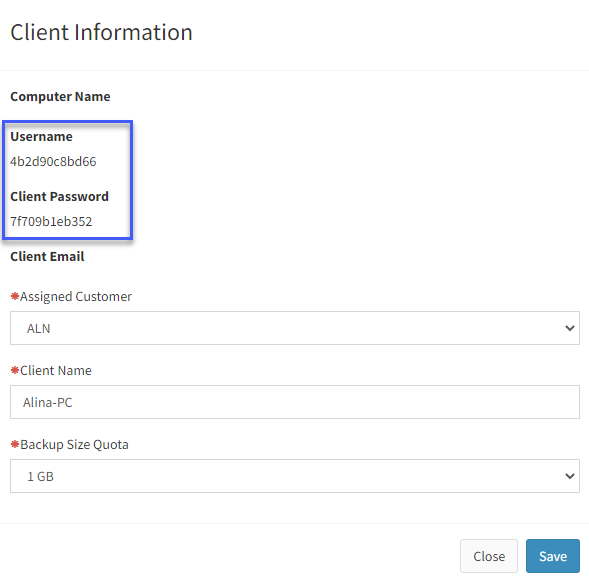 Security Code
6. Enter Security Code (this is a code that you make up)
Note: The security code is entered once per Online Backup client at the time of installation. This enables access, storage, and restoration of files.
Note: The security code is encrypted and is NOT accessible by any third party, including Atera. Files cannot be retrieved or accessed if the security code is lost or forgotten.
7. Confirm Security Code
8. Click Next
Schedule your Backup

9. Set the Start Time for daily backups
10. Click Next
Report via email

11. Enter the Email address to receive daily reports to
Automatic file selection for backup

12. Specify the files you want to backup using the checkboxes
13. Click Done
14. Click Finish
The DataShield Online Backup Client is installed.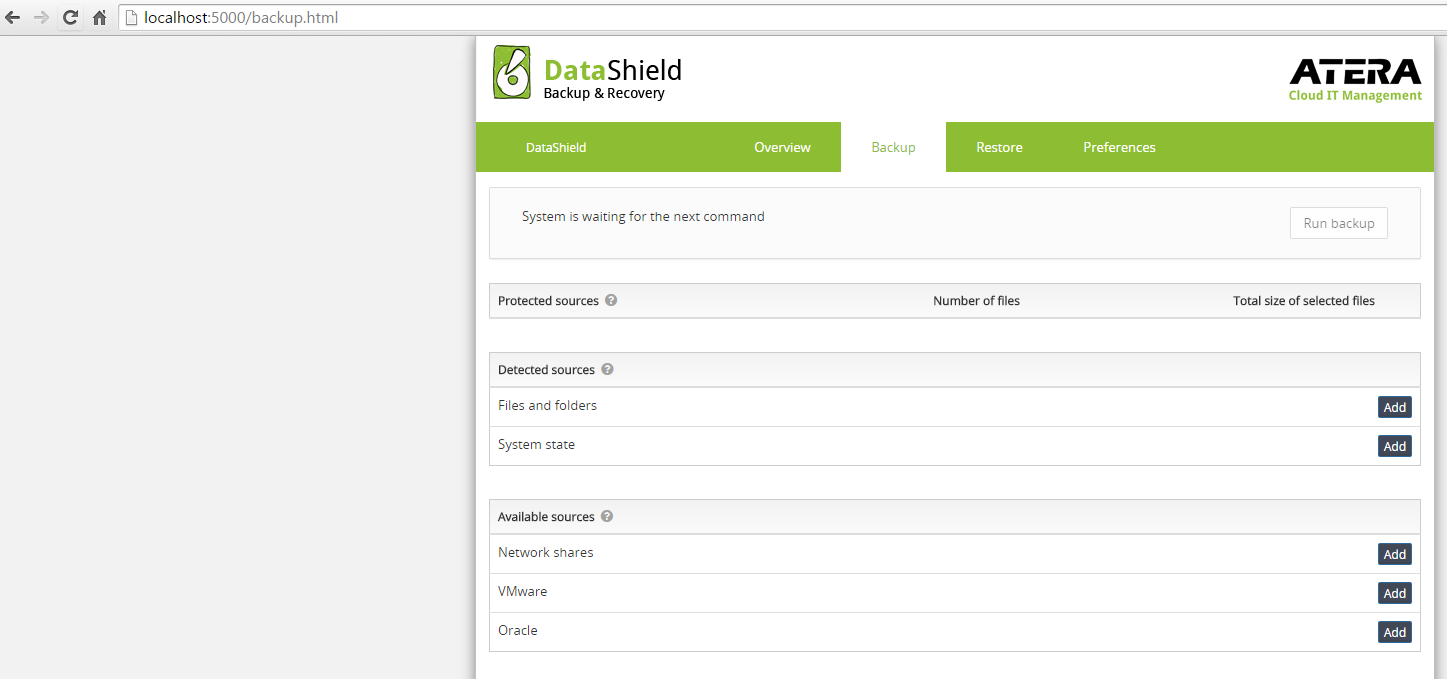 View our policies on online backup retention in the event of a subscription interruption
Note: Online Backup (Datashield) is a legacy product only available to older Atera accounts. For newer backup solutions, check this page.