Atera monitors agents for their availability (Up /Down).
NOTE: By default, Server agents are monitored for availability and Workstations and Laptops are not.
In order to enable monitoring for Workstations and Laptops, go to the specific agent that you would like to monitor:
1. Click Edit > Edit Agent:
The Edit Agent dialog will be displayed.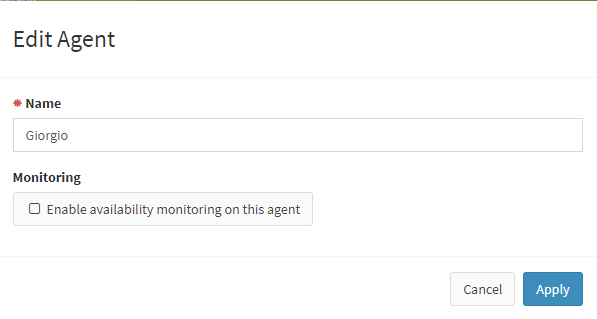 3. Select the checkbox for Enable availability monitoring on this agent field.
4. Click Apply.
The agent is now monitored in the Main Dashboard and you will receive notifications if there are any availability alerts.