To schedule a script to run automatically on a specific device, or all of your customers' devices, you must first upload or create a script. This article explains how to:
Upload a script
Set up an IT automation profile
Upload a Script
The first step is to upload a script.
To upload a script:
1. Navigate to Admin > Scripts.

2. Click Upload Script.
The Upload Script screen appears.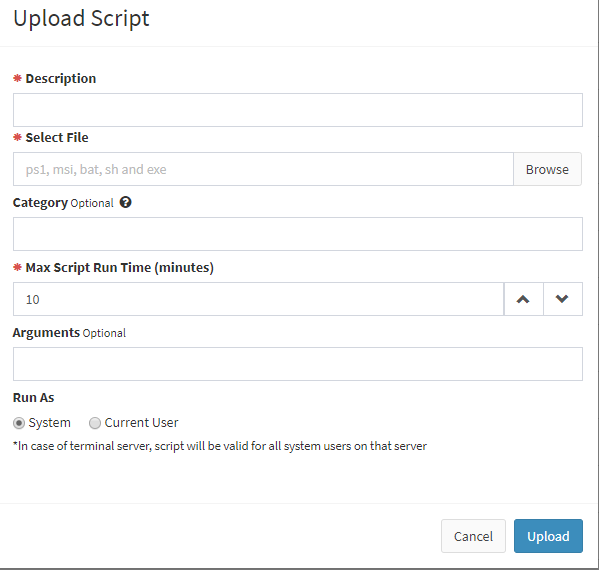 3. Enter the description in the Description field.
4. Upload the script file from your PC ( *.bat, *.msi, *.exe, *.ps1).
5. Enter the Max Script Run Time. This is the maximum amount of time a script is allowed to run (can be from 1 - 60 minutes).
Note: You can optionally enter the arguments in the Arguments text entry box. You can also choose to run the script as a system (system administrator) or as a current user (current, local user).
6. Click Upload.
The new script is uploaded. The next step is to set up an IT automation
Set Up an IT Automation Profile
Next step is to set up an IT automation profile, so your script runs automatically, on a set schedule.
To set up an IT automation profile:
1. Navigate to Admin > Patch Mgmt & IT Automation.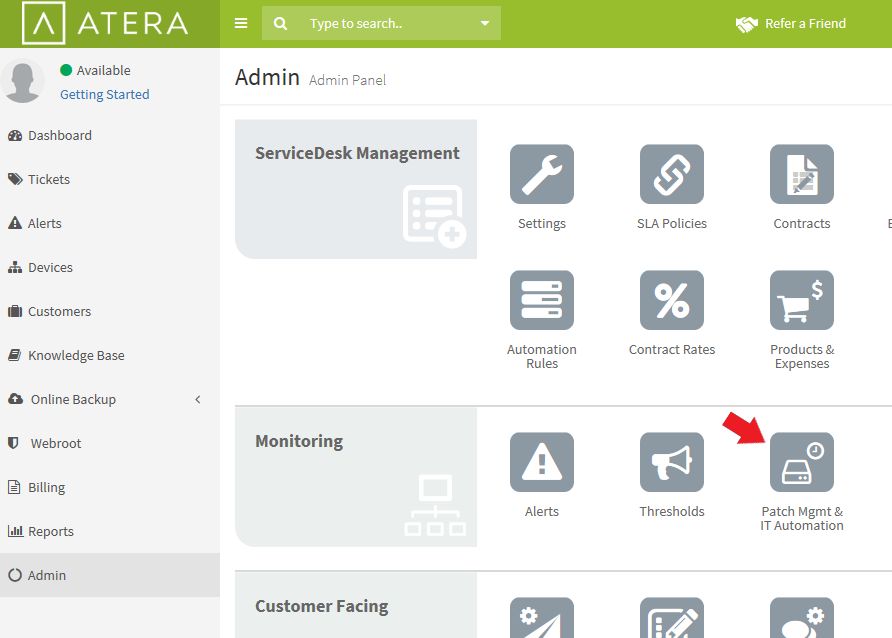 The Patch Management & IT Automation screen appears.

2. Click Add Profile.
The Add Profile screen appears.
3. Enter a name for the profile, and click Apply. The new profile is added.
The Edit Automation Profile screen appears. Here's where you'll set up your automation.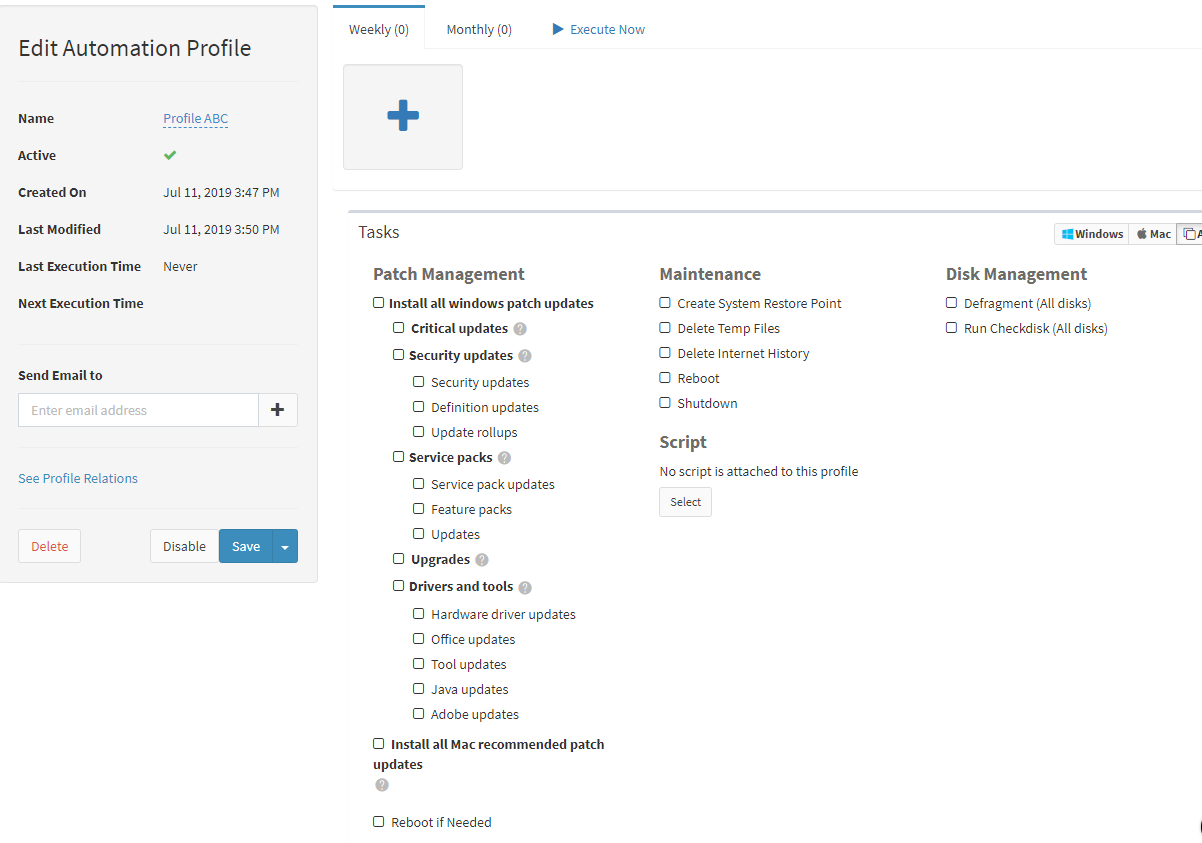 4. In the Script category, click Select, to select a script.
The Select Scrip screen appears.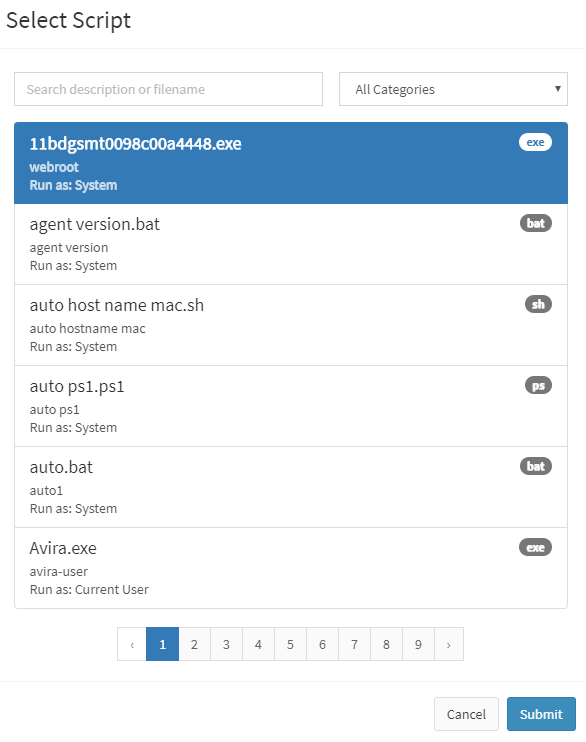 5. Click on the script to select, then click Submit.
6. Set the schedule:
Click either the weekly or monthly tab.
Click the icon, and select the desired day/time/date.
Click Apply.
7. Click Save. The IT automation profile has been created.
8. The last step is to assign the new IT automation profile to a customer or agent(s). Once this is done, the script will run on your customer devices as specified by the automation profile.