Atera enables the creation of email templates, for automated communication with your customers. Email templates are designed for use with Automation Rules. Some commonly used templates include:
New ticket created (this is a predefined template)
Ticket closed
Ticket status changed
You can also customize and add Snippets to these email templates. For instance, the 'Ticket Number' Snippet includes the ticket number at that spot in the email. 
To create a new template: 
1. Navigate to the Admin page (on the side panel) > Email Templates

The Email Templates page appears.
2. Add the Template Name (e.g. New Customer Ticket) and Description (e.g. email to customers when new ticket is opened).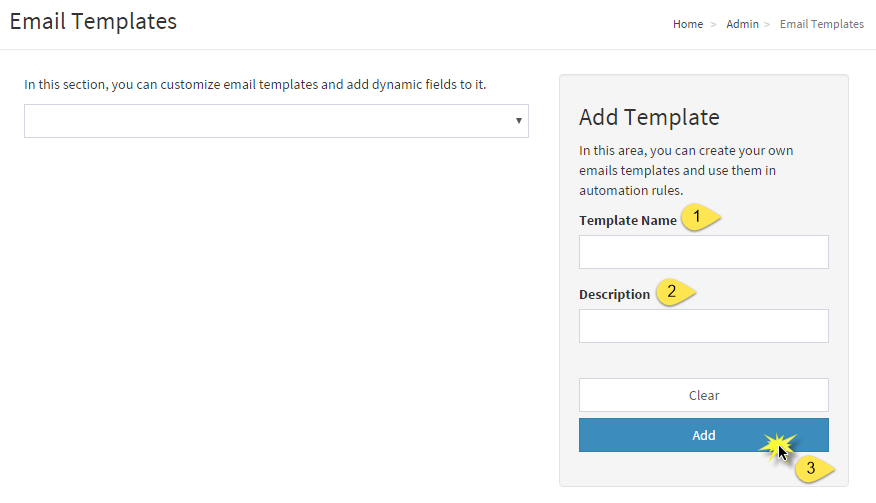 3. Click Add.
The newly created template appears.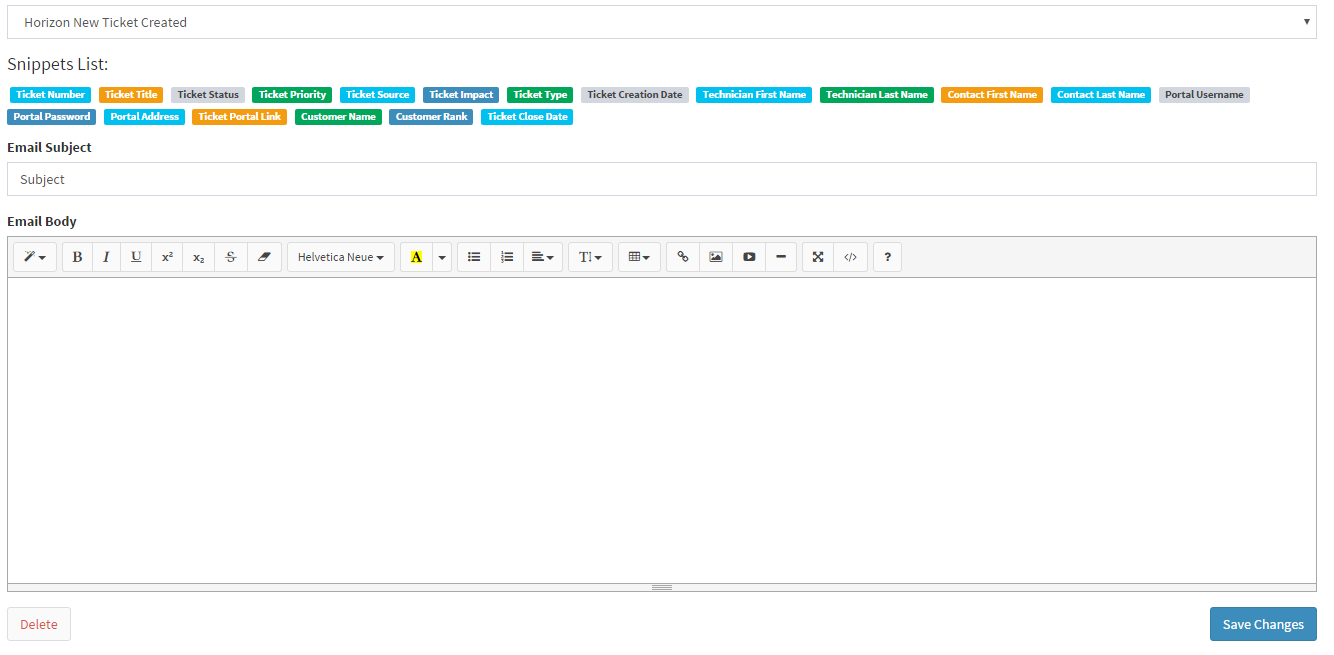 4. Add the Email Subject and Email Body to the template.
Note: To add a Snippet (dynamic field information) to the Email Body: Navigate to the appropriate place in the email body, then click on the Snippet you wish to add.
To add a Snippet to the Email Subject: Follow the instructions for adding a Snippet to the Email Body (above). Then copy and paste the Snippet from the Email Body to the Email Subject.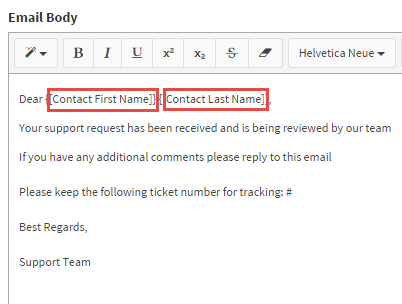 5. When done click Save Changes.

Your email template is saved.