Patch Management allows you to install patches and review a list of existing patches.
To do so, follow the steps below.
1. From the Agent page click Manage

2. Then click Patch Management
Note: You can also access the menu from the Devices page.
The Patch Management dialog box displays.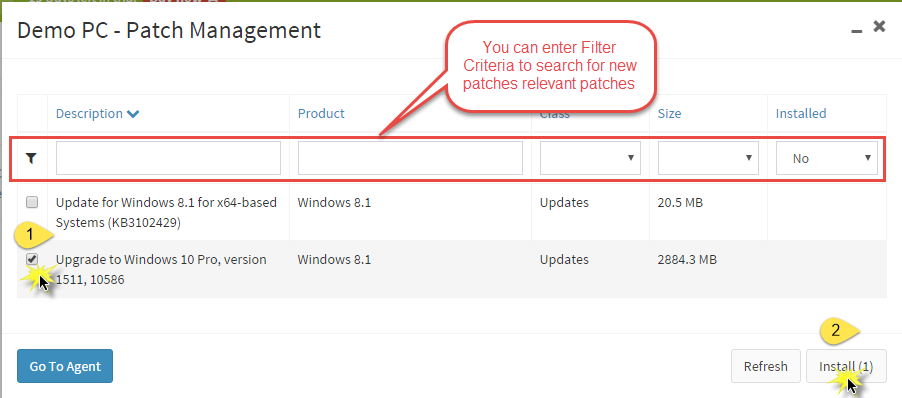 3. Select the Patches to install using the checkboxes
4. Click Install
The selected patch(s) or program(s) will be installed.
5. Click Refresh
The view updates.