The Patch Management feature enables you to easily install patch updates on your end users' devices directly from the Devices page (or from within the Agent Console). Additionally, you can schedule automated patching.
To install patches from the Devices page:
1. Navigate to Devices (on the side panel), locate the specific device you wish to install patches on, and click the Manage dropdown menu to the right of the device.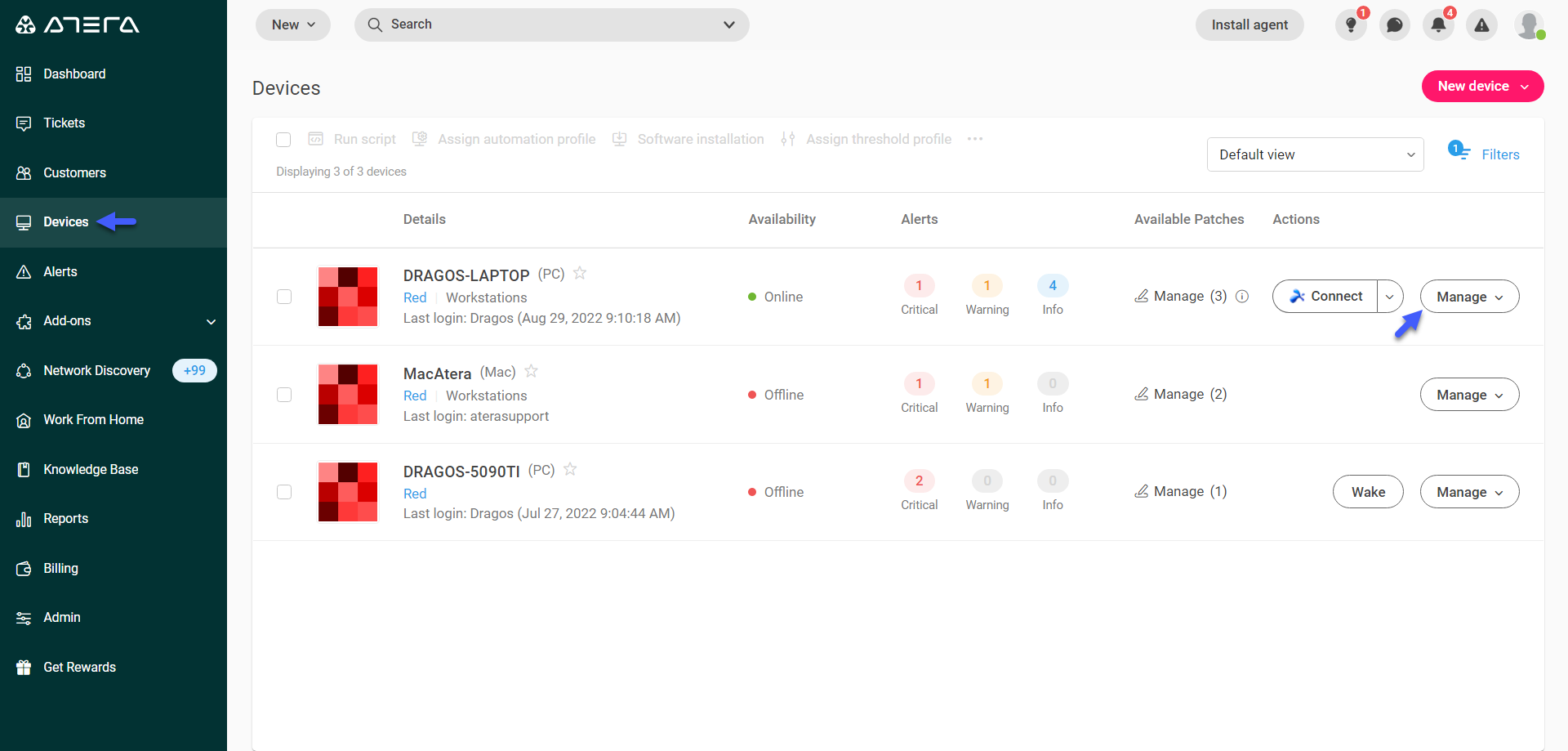 2. Select Patch Management from the drop-down menu.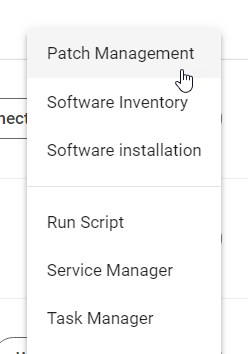 The Patch Management modal appears.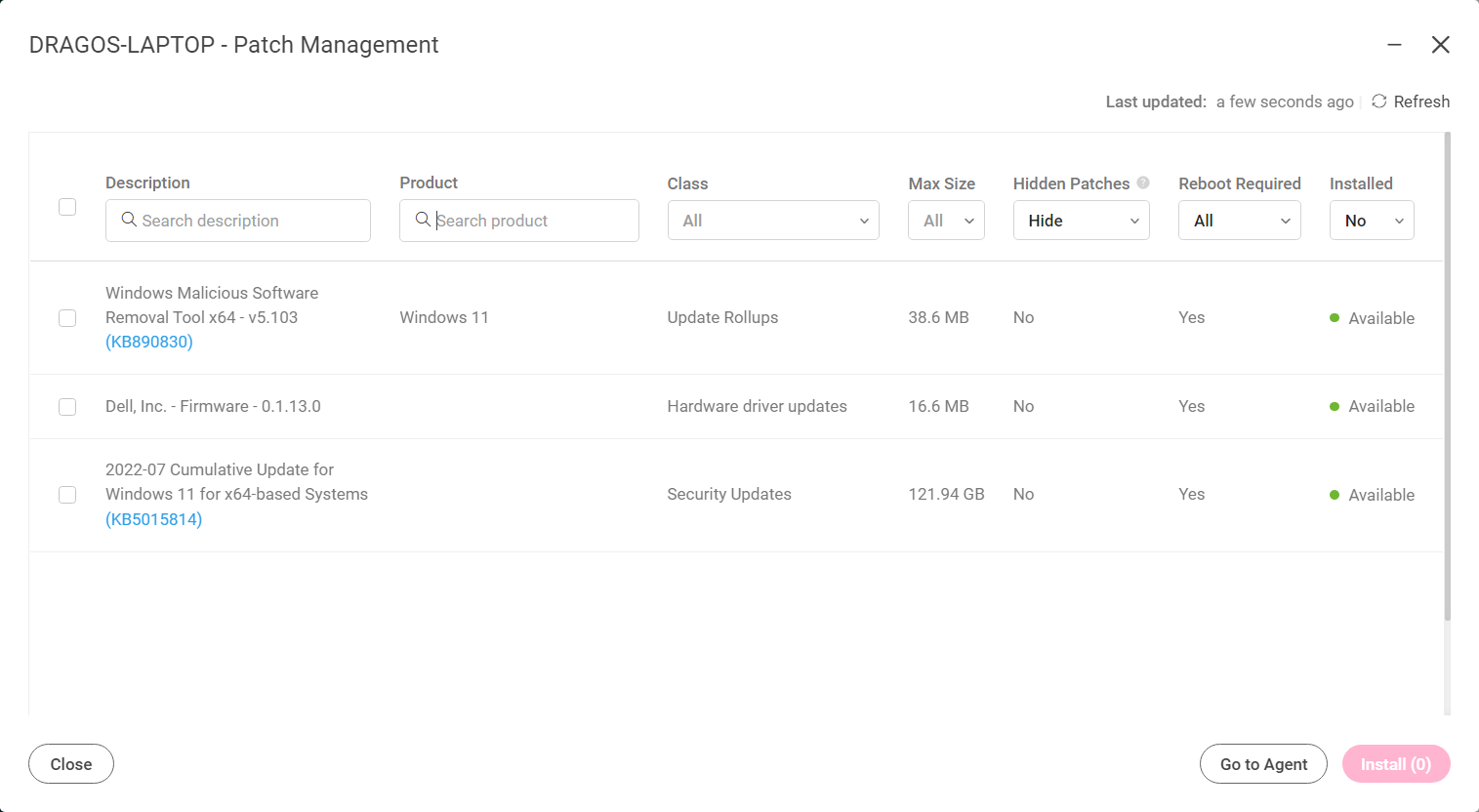 3. To install the patches, select the updates you wish to install and click on Install in the bottom right corner.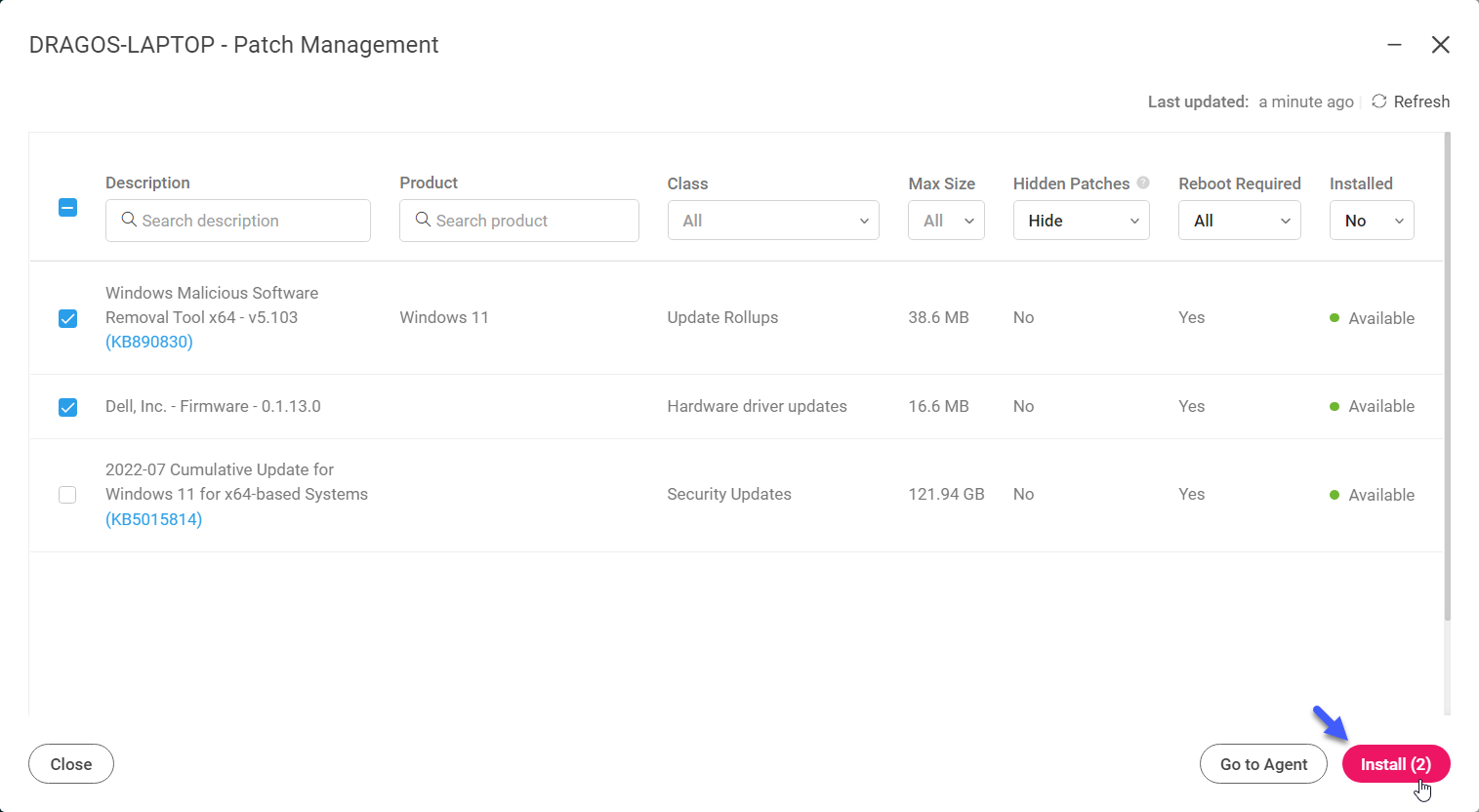 Learn how to find and install available patches