Navigate to Admin > Ticket Automation Rules.
Click Add New Rule.
In the new rule dialog box, add a rule name and description. For example, Send Satisfaction Survey. Send an email when the case is closed.
Select "Ticket Closed/Resolved" in the Trigger drop-down list.
Leave Ignore Flow and Active as default choices.
Click Add
In the main screen, scroll down to Actions > Action type and select Send Survey to Contact.
Click Add.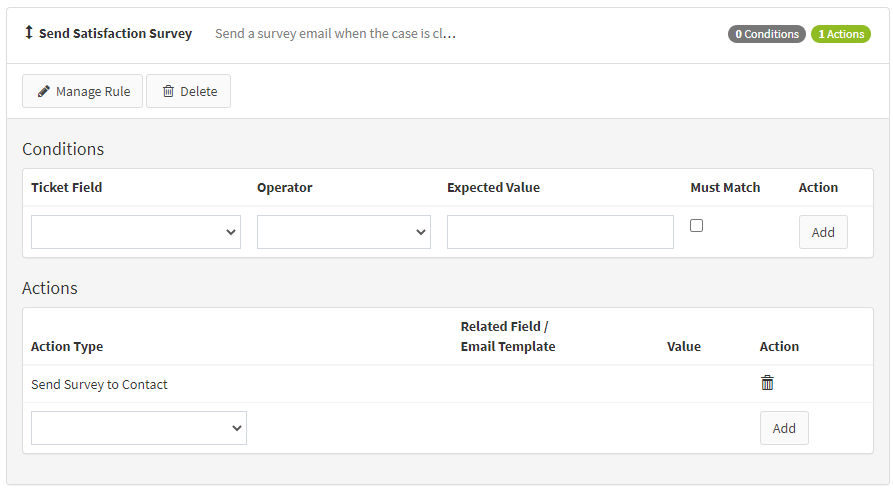 Click here to read more