As of the latest release Atera now supports auto-update of PC Name changes.
When a new Agent is registered, the Atera Agent Name and the Machine Name will be set as the actual Computer name / Server name.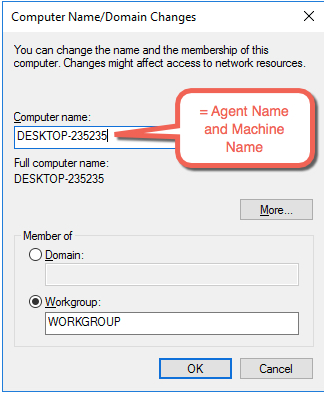 Note: Agent Machine Name can be found In the Agent Dashboard
Modify Machine Name
To modify a machine name follow the steps below:
1. Review the currently assigned Agent Name and Machine Name in the Agent Dashboard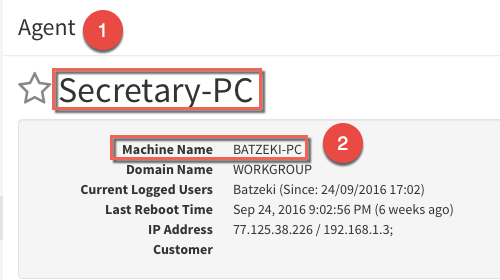 If the Agent Name and Machine Name do not match you must update the Agent Name to match the Machine Name before you update the Computer name / Server name  on the machine itself.
Note: Both fields are case sensitive.
2. To edit the Agent Name click on the Edit dropdown on the right-hand side of the Agent page, then click Edit Agent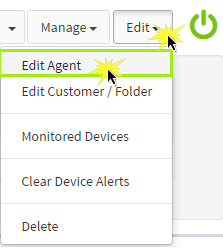 3. Go the PC and modify Computer name / Server name.
Note: Microsoft requires the PC / Server to be rebooted for this action take effect.
When a PC Name is updated the change will be reflected under the Devices > Agent page.
After the reboot, verify the Agent name matches the Machine name.