Atera partners with Bitdefender for advanced cybersecurity, to prevent, detect and respond to all threats to your customers' devices. Bitdefender GravityZone Cloud security includes the following core features:
Antimalware – Based on signature scanning and heuristic analysis (B-HAVE , ATC).
Advanced Threat Control – This works as a malware/network attack defense.
Advanced Anti Exploit – Catches the latest exploits in real time and mitigates memory corruption vulnerabilities that can evade other security solutions.
Risk Management – Helps to identify and remediate a large number of network and operating system risks on the endpoint level.
Firewall – Helps to protect endpoints from inbound and outbound unauthorized connections attempts.
Network Protection (with Content Control and Network Attack Defense) – Focused on detecting network attacks designed to gain access to endpoints through specific attacks i..e brute force, network exploits etc.
Device Control – Helps by preventing sensitive data leakage and malware infections via external devices attached to endpoints such as USB flash drives, Bluetooth devices, CD/DVD etc.
Web Filtering – Helps to schedule web access while blocking or allowing certain web categories or URLs.
Atera's Bitdefender GravityZone Cloud integration can be activated by your company Admin, and includes a 45-day, free trial. After the trial period, your subscription automatically begins at a base cost of $1.20 USD, per month, per protected device.
Note: You will only incur charges once you've installed the Bitdefender client/package on at least one endpoint.
Additionally, you can purchase Bitdefender add-on features (on top of the GravityZone Cloud security core features). These include:
Disk Encryption ($1.10 per device per month)
Email Security ($1.80 per mailbox per month)
Exchange Security ($1.10 per mailbox per month)
Advanced Threat Security ($1.50 per device per month)
Endpoint Detection and Response ($1.30 per device per month)
Learn more about Bitdefender add-ons. By default, add-ons are enabled in Bitdefender during the trial period, and should be disabled if you don't wish to incur charges for these, once the trial period ends. Learn how to enable and disable Bitdefender add-ons here
If you are already using Bitdefender, through another partner, you can migrate your account over to Atera. See a list of frequently asked questions (FAQ) about Bitdefender GravityZone Cloud
To activate Bitdefender GravityZone Cloud within Atera:
1. From the side panel, click Add-ons > Antivirus > Bitdefender.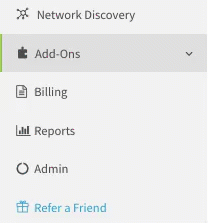 The Bitdefender page appears.
Note: Hover over Additional add-on features to see available add-ons and costs. By default, add-ons are enabled during your trial.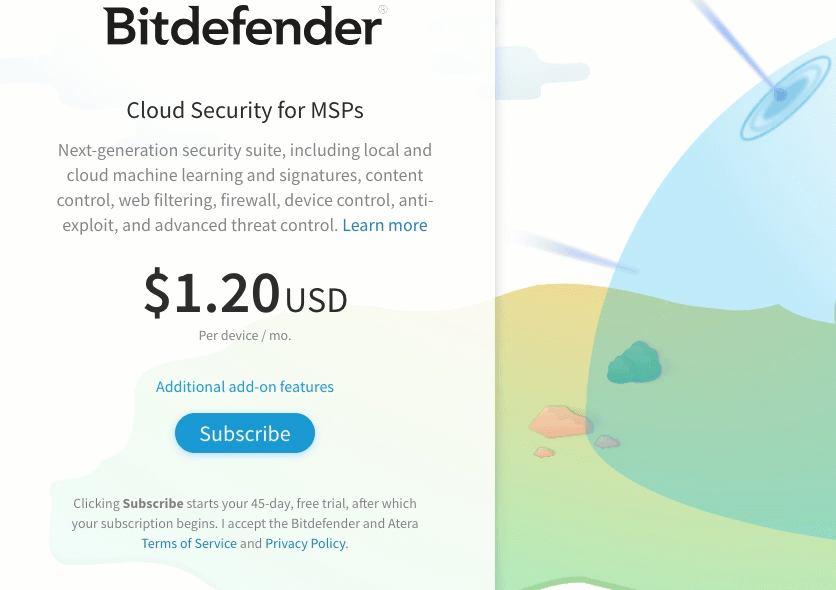 2. Click Subscribe to begin your 45-day, free trial. The trial automatically converts to a paid subscription at the end of the trial period.
3. Enter your email address, and click Submit to begin your Bitdefender trial.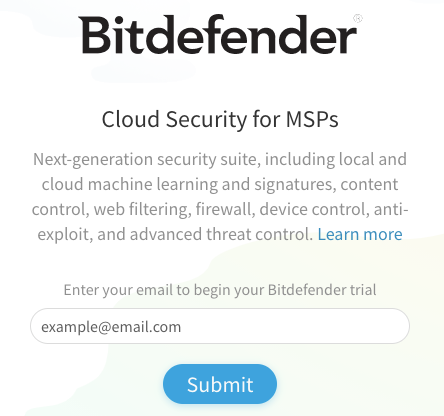 Notes:
Bitdefender can be activated one time, per company.
The CompanyName and AccountFullName in Atera need to be unique and must not contain special characters.
4. Please check your email to activate Bitdefender.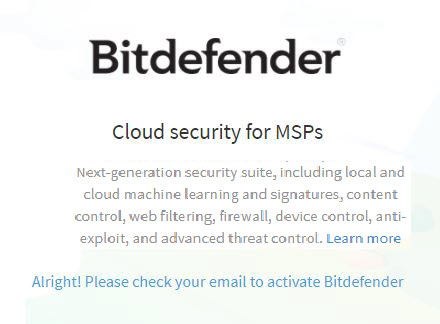 5. Open the Bitdefender email, which contains your login link, username, and password.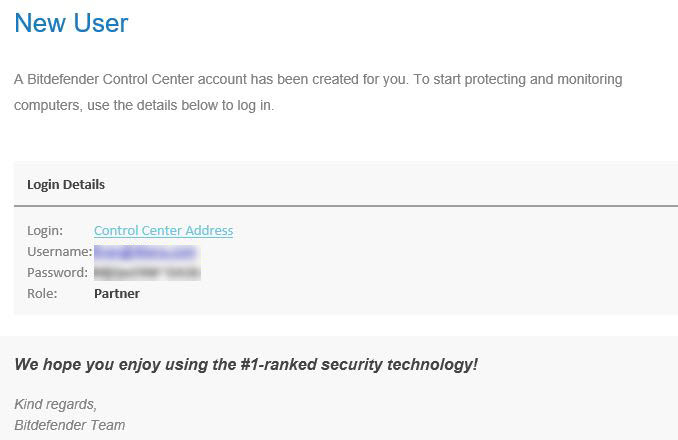 6. Click on the Bitdefender Control Center Address, within the email.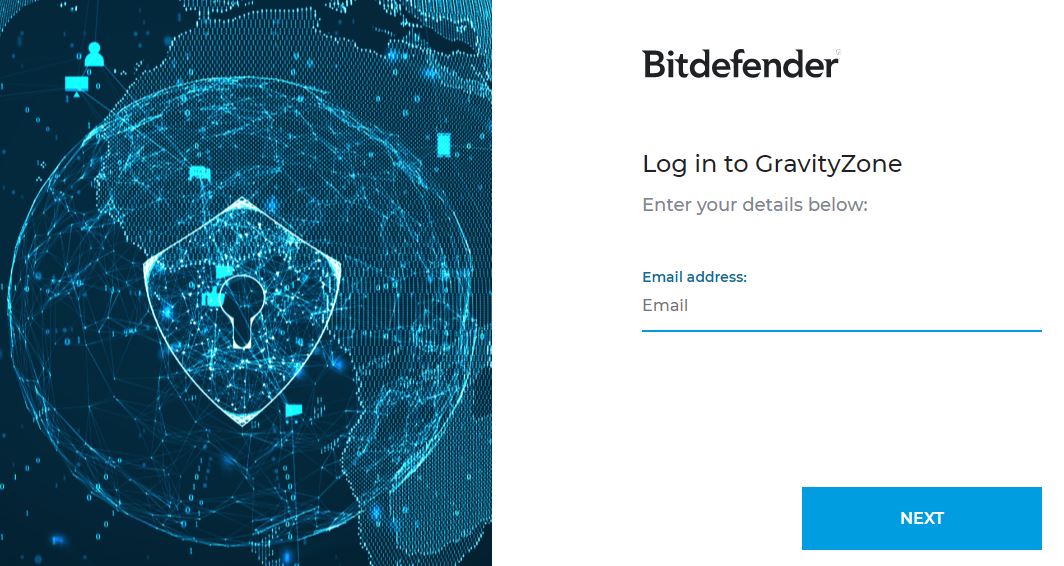 7. Enter your email address and click Next.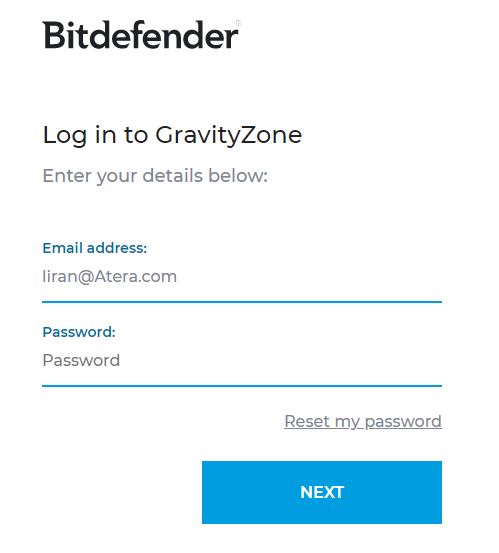 8. Enter your password and click Next.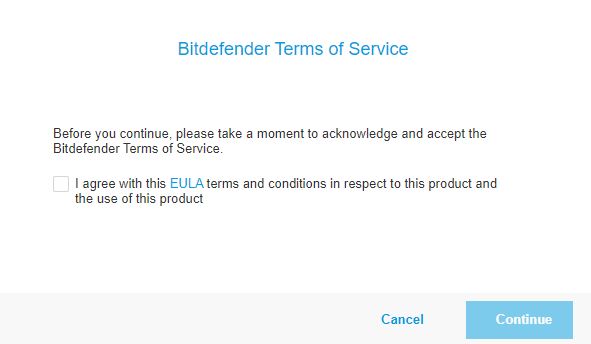 9. Check that you've read the terms and conditions, and click Continue.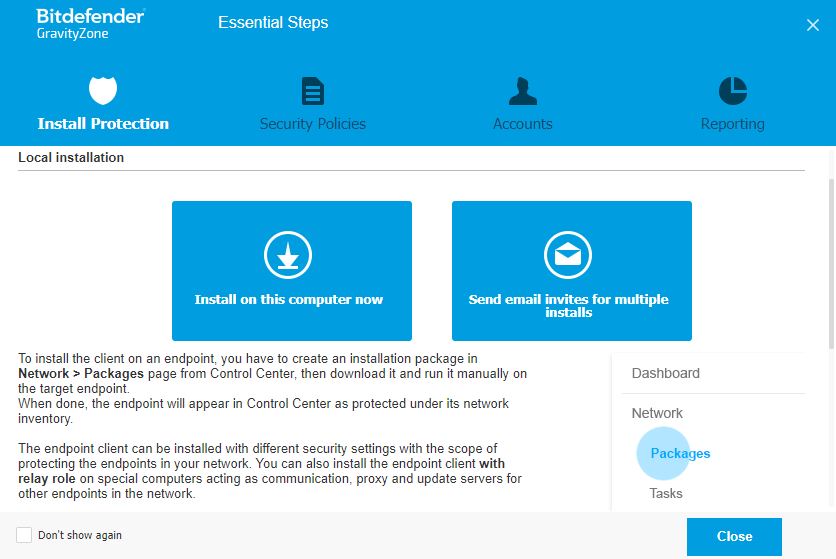 Bitdefender has been activated and your 45-day, free trial period has begun.
Note: If you wish, you can bypass the trial (which has a 25 endpoint limit), and start your paid subscription immediately.
10. Read the Essential Steps information to learn how to set up Bitdefender cloud security on your endpoints and effectively monitor them. When done, click Close. You can also read this guide for further instructions
Notes:
You will only be charged once you install the Bitdefender client/agent on at least one endpoint. Otherwise, you will not be charged.
Your subscription will be affected by the optional add-on features you enable. By default, add-ons are enabled in Bitdefender. Learn how to disable (or enable) add-on features
The Bitdefender GravityZone Dashboard appears.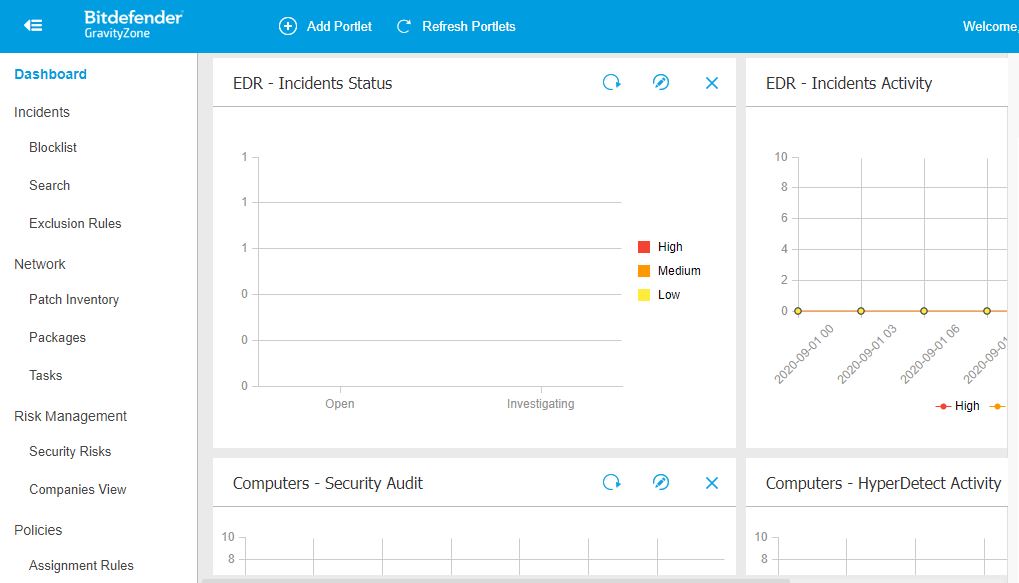 To learn more about how to maximize use of Bitdefender, visit the Bitdefender support site
You can access the Bitdefender Dashboard anytime, from within Atera.
To access Bitdefender from within Atera:
From Bitdefender, on the side panel, click Manage Bitdefender.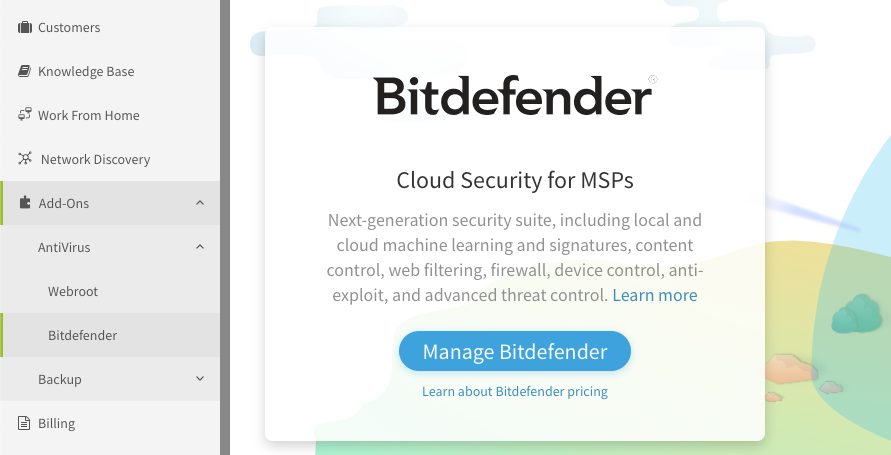 Once you're all set up on Bitdefender, you can optionally set up Bitdefender alerting in Atera to get alerts about the last signature update and scan, or if Bitdefender's antivirus or firewall feature becomes inactive.
Billing
Once your trial period is over (and you've installed at least one Bitdefender client/agent), you can view your Bitdefender subscription details in Atera.
To view Bitdefender subscription details:
1. From the side panel, click Admin > Subscription. The Subscription page appears.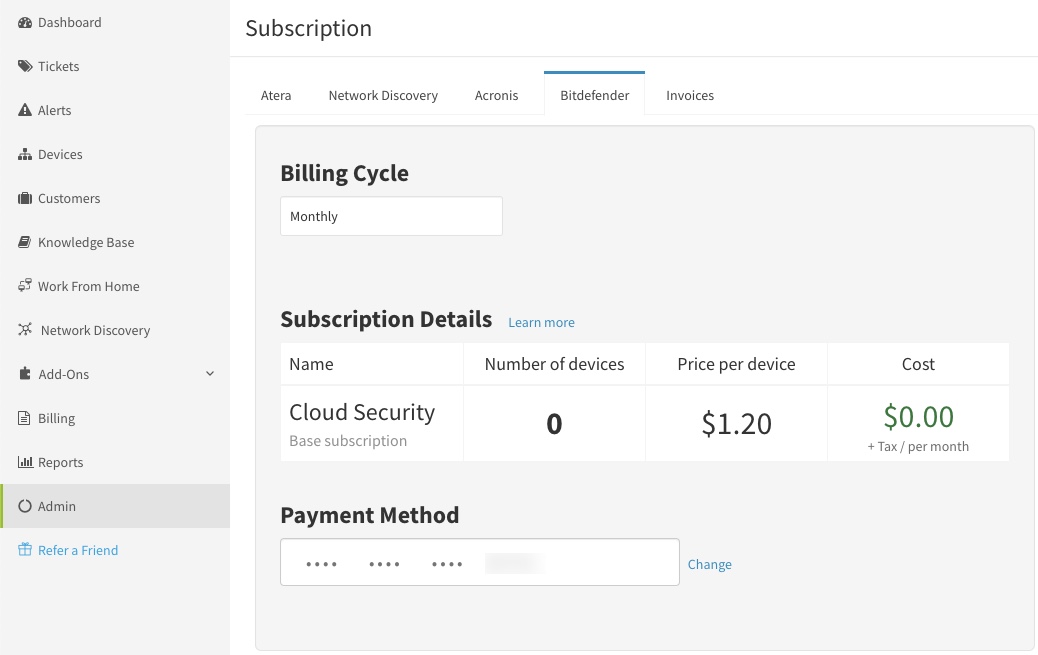 2. Click the Bitdefender tab to view details about your Bitdefender subscription.
Note: Your Bitdefender subscription charges will be affected by the optional add-on features you enable. By default, add-ons are enabled in Bitdefender. Learn how to disable (or enable) add-on features. If you wish to uninstall Bitdefender endpoints or deactivate your Bitdefender integration, click here
Important Note: If the above article doesn't solve your query, for any further information or for troubleshooting the Bitdefender platform please contact Bitdefender support.