The first step to using Atera is logging in. This article discusses logging in, the password reset process, failed login attempts, and changing login settings.
Log in
You can log in to Atera from app.atera.com. With the 'Basic' default login setting, all that's required is your email address and password (however, we highly recommend setting up two-factor authentication for added security).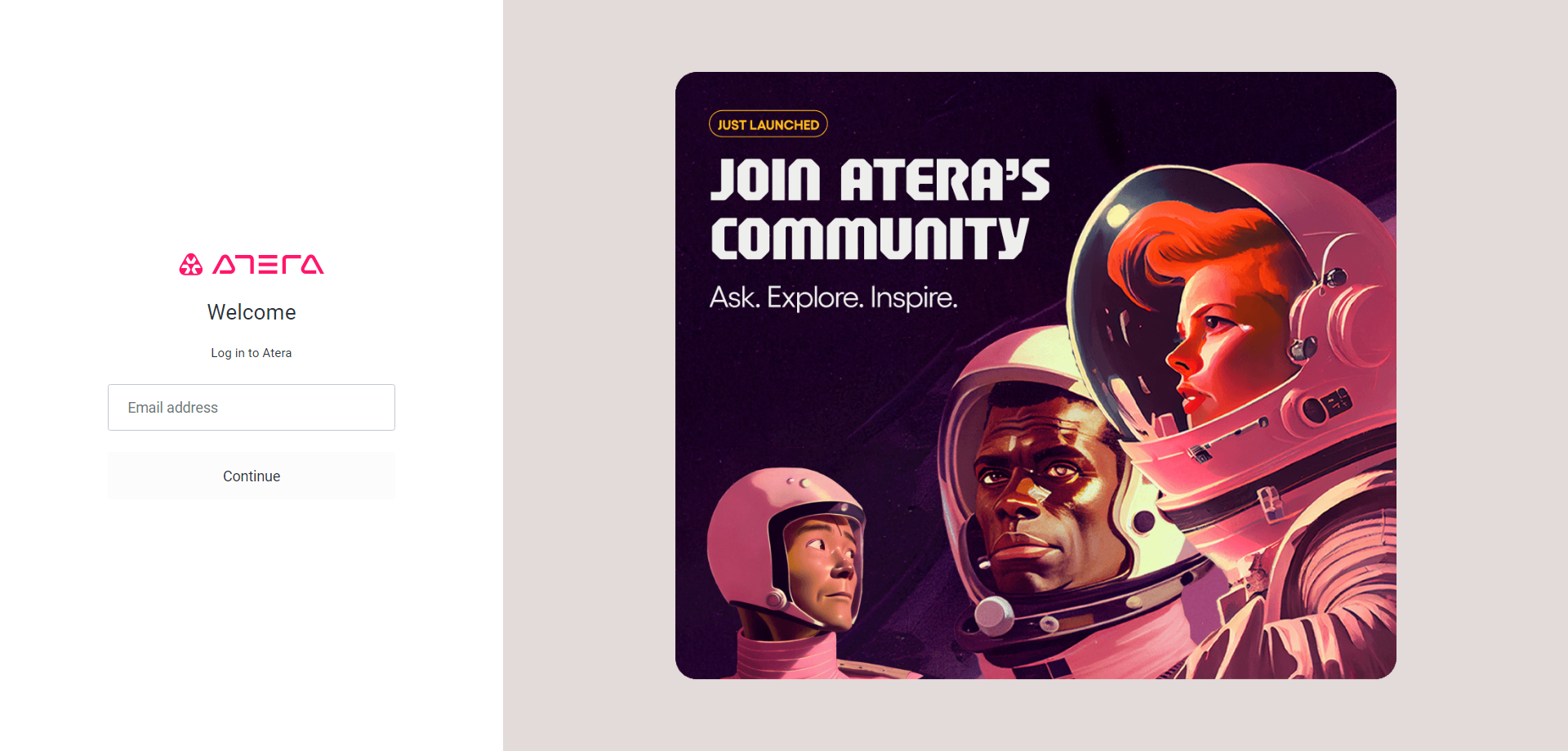 Note: With the 'Basic' default login setting, certain platform features are disabled for your security (uninstalling Webroot antivirus, adding/editing scripts, etc).
Password Reset Process
Forgetting a password is easy to fix. If you forget your password:
1. Add your email address on the Login screen and click on Continue.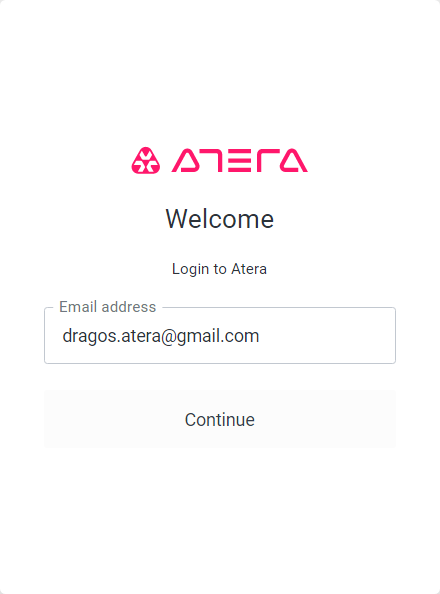 2. The login screen will appear, here click on Forgot Password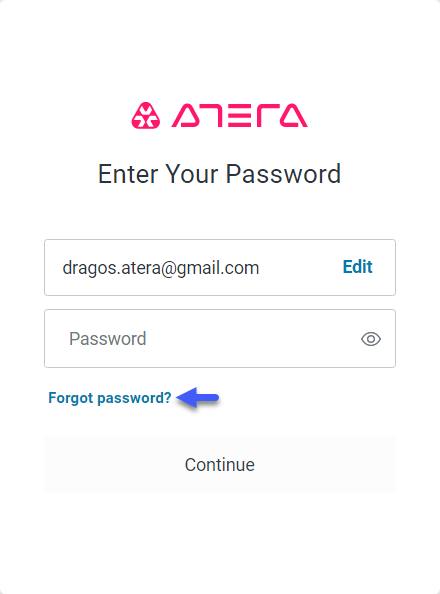 3. The Forgot Your Password? screen will appear, here simply click on Continue.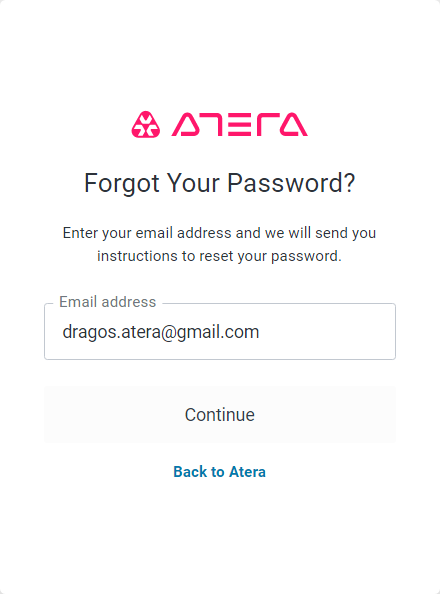 4. Now you will receive an email from noreply@atera.com.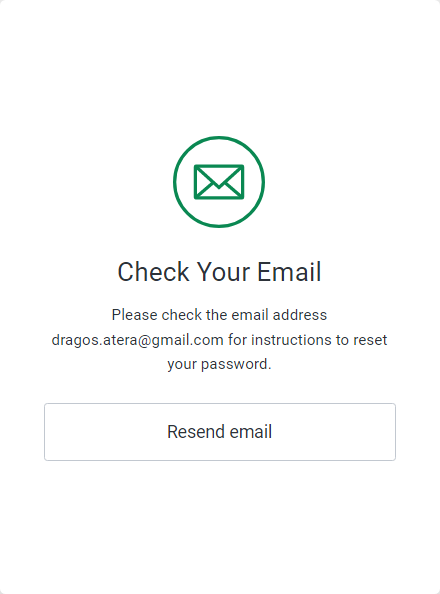 Below is the email that you will receive for the password reset procedure.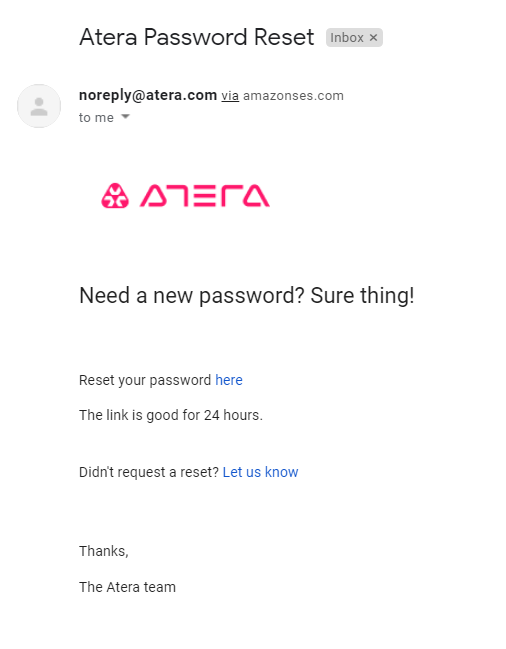 Brute-Force Protection
Brute-force protection safeguards against a single IP address attacking a single user account. When the same IP address tries and fails multiple times (for example, 10 times) to log in as the same user, brute-force protection:
Sends you an email
Blocks the suspicious IP address from logging in
If an IP address is blocked due to brute-force protection, it remains blocked until you click the 'Unblock' link in the email notification you receive.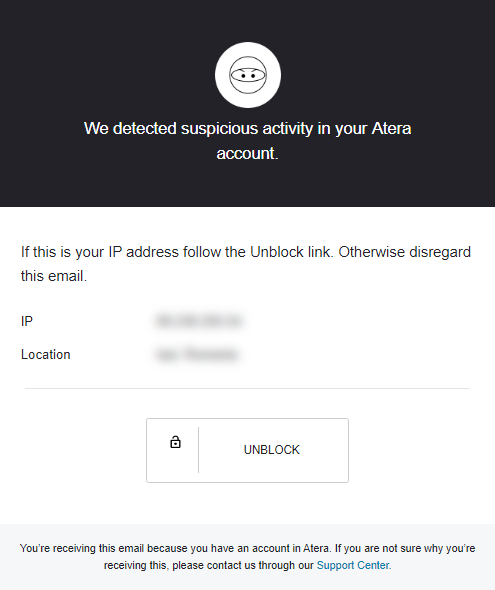 If you have an email security bot mechanism in place that checks links before it gets to your inbox, then you won't receive the 'Unblock' notification. Rather, the mechanism will have already unblocked the account and you'll receive a message with a one-time-use link to log in to your account.
Important note: We do not advise the use of NoScript browser extension when logging into Atera as it may cause unwanted behavior.