The first step to using Atera is logging in. This article discusses logging in, the password reset process, failed log in attempts, and changing login settings.
Logging in
You can log in to Atera from www.atera.com. With the 'Basic' default login setting, all that's required is your email address and password (however, we highly recommend setting up two-factor authentication for added security).
Note: With the 'Basic' default login setting, certain platform features are disabled for your security (e.g., uninstalling Webroot antivirus, adding/editing scripts...)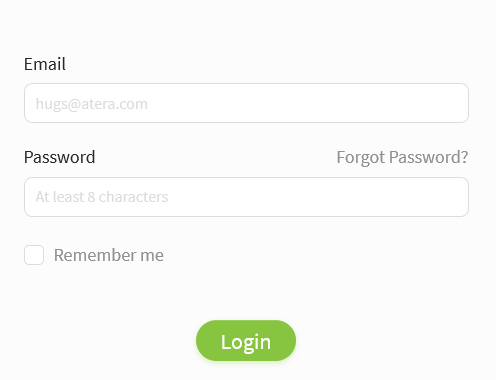 Password reset process
Forgetting a password is very common and easy to fix. If you forget your password:
1. Click Forgot password? on the login page.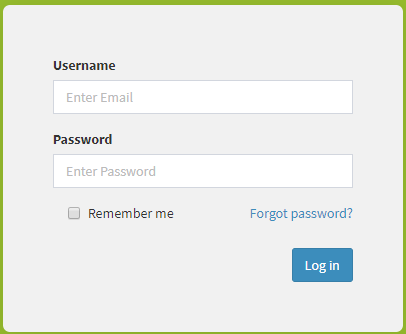 2. Enter your email, and click Reset password. An email, with a Reset Code, will be sent to you.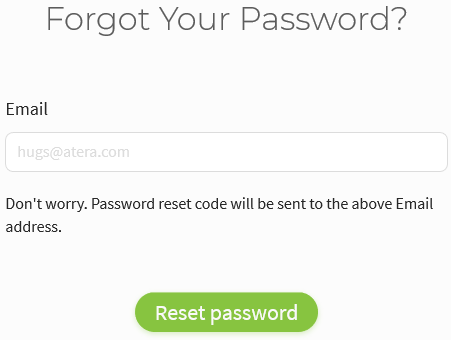 3. Fill in the form:
Copy and paste the Reset Code from the email to the form.
Enter a new password and re-type the password.
Click Reset & log in. You are now logged in.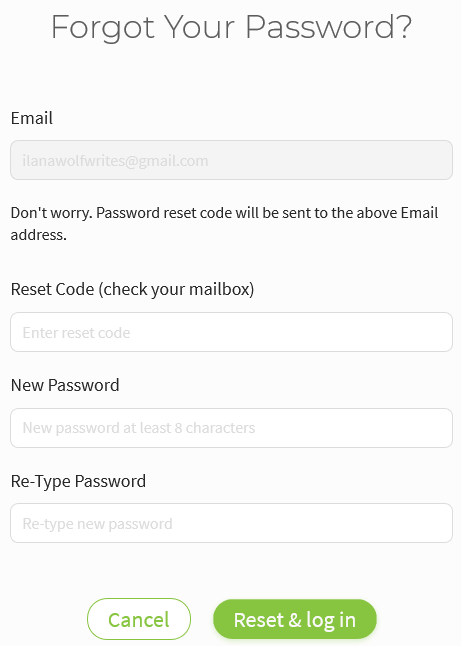 Note: For security reasons, you can reset your password only once in an hour.
Failed log in attempts
For security reasons, the maximum number of log in attempts is 5. After 5 attempts have been reached, the system will direct you to try again later. You will be able to log in again after 15 minutes.



Changing your log in settings
'Basic' is the default login setting, where only email address and password are required. However, you can upgrade your settings for better security, and we recommend doing so.
To change your settings:
1. From Admin (on the side panel), click on Login and 2FA.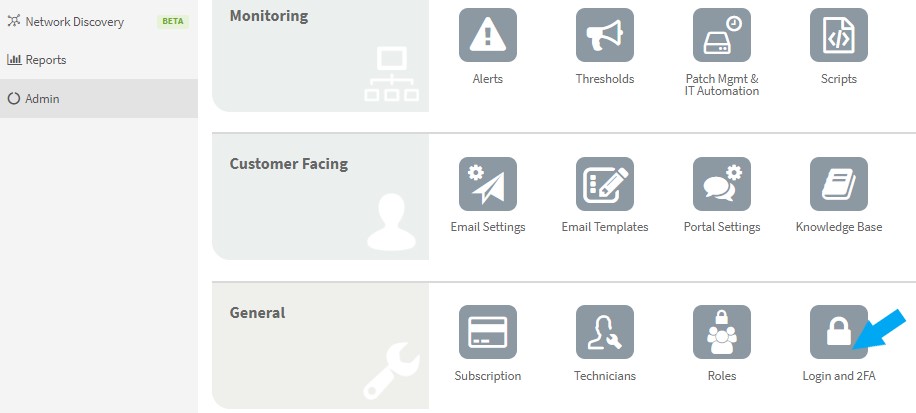 The Login and 2FA screen appears.
2. Change your login settings by selecting one of the following:
Basic (login with username and password only)
Token (login in with email token authentication)
Two-Factor Authentication 2FA (login with authentication app)
Note: For an added layer of security, we recommend also selecting the Access List option, where you can specify which IPs are allowed platform access.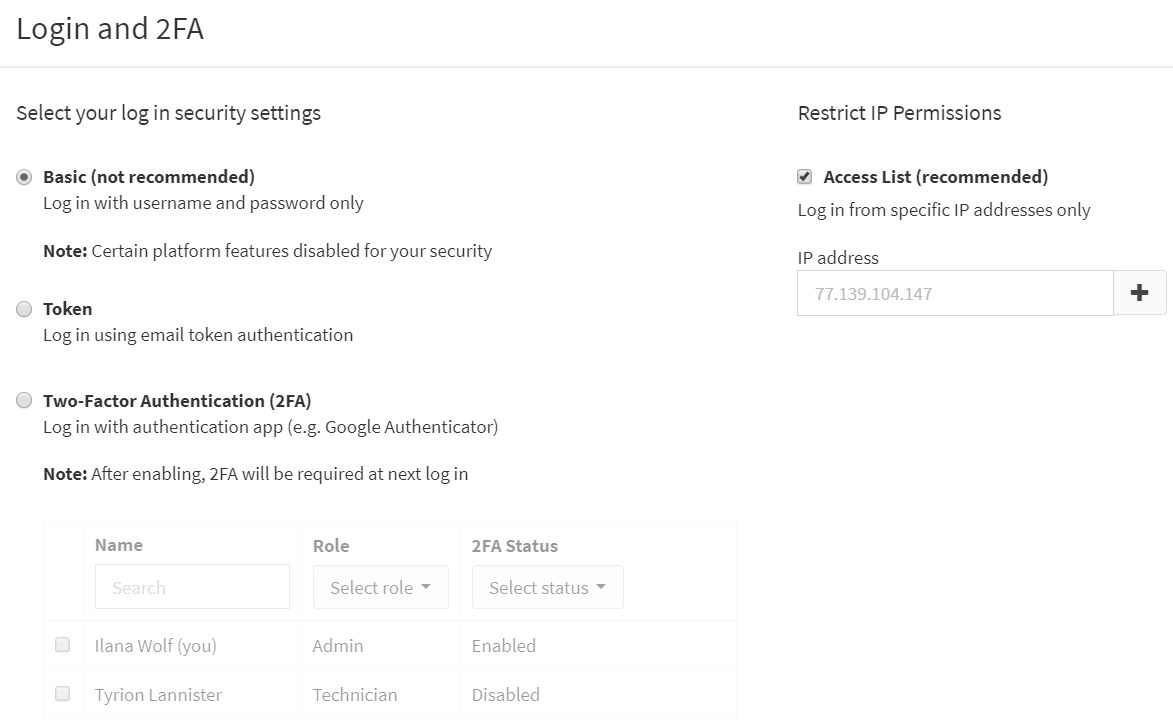 3. Confirm your selection by clicking Yes, on the confirmation message. Your changes take effect immediately, and will apply on the next login.