This article describes manually creating a ticket.
To manually create a ticket:
1. From the + dropdown, on the top-right of the page, select New ticket.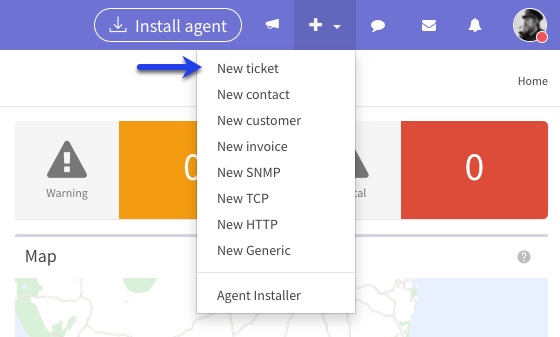 Note: The New ticket feature is accessible from multiple locations within Atera.
From the Tickets page

From the Tickets tab within the customer's page (Customers > select customer > navigate to Tickets tab)

2. The New Ticket page appears.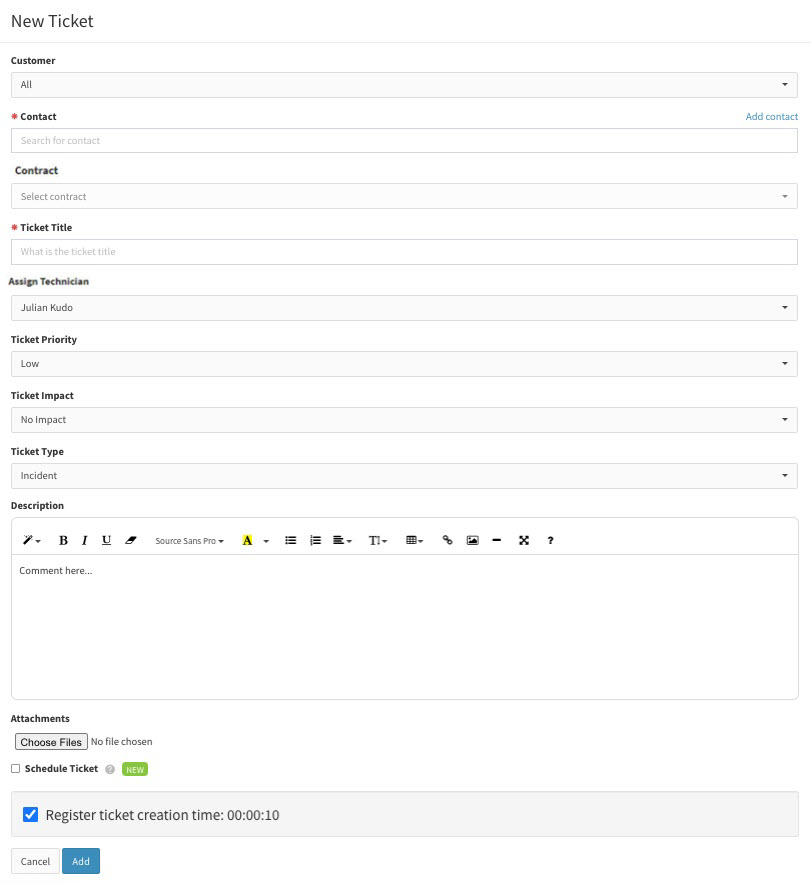 3. Fill in the fields:
Customer: Choose a customer from the dropdown menu or apply the ticket to all customers.
Contact: Choose a contact (required). See how to create a contact
Contract: Choose a contract.
Ticket Title: Give your ticket a title (something meaningful).
Assign Technician: Choose a technician or leave the ticket unassigned.
Ticket Priority: Choose from Low, Medium, High, or Critical.
Ticket (Business) Impact: Choose from No Impact, Minor, Major, Site Down, Server Issue, or Crisis.
Ticket Type: Choose from Incident, Problem, Request, or Change.
Description: Provide further info if needed.
Choose Files: You can add any supporting attachments to complement the ticket.
Register ticket creation time: This counter tracks the time it took to create the ticket and adds it towards work performed on the ticket.

Uncheck

this

box if you don't want to include the time spent opening the ticket.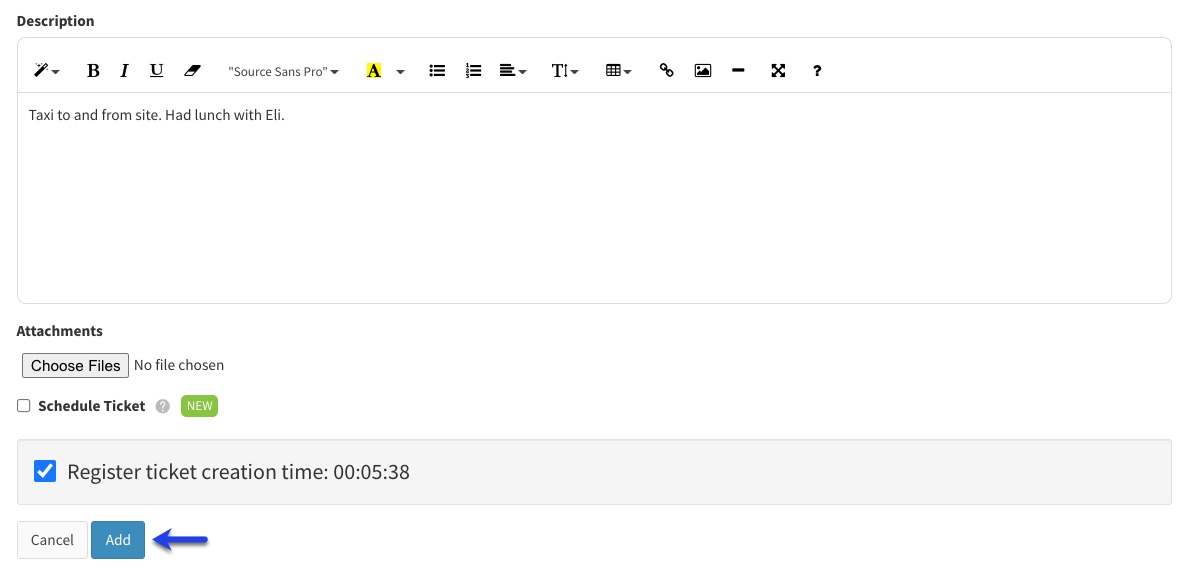 4. Click Add. You'll be redirected to the Tickets page where you can now see your ticket. Learn how to handle a ticket