This article describes manually creating a ticket.
1. Click the New button (at the top, left) and select Ticket from the dropdown menu.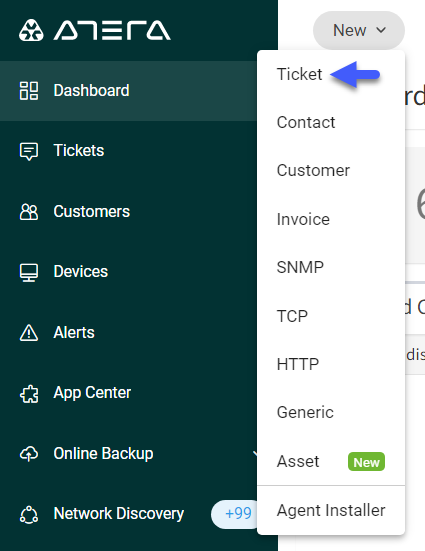 Note: The New ticket feature is accessible from multiple locations within Atera.
From the Tickets page

From the Tickets tab within the customer's page (Customers> select customer > navigate to tickets tab)

The New Ticket page appears.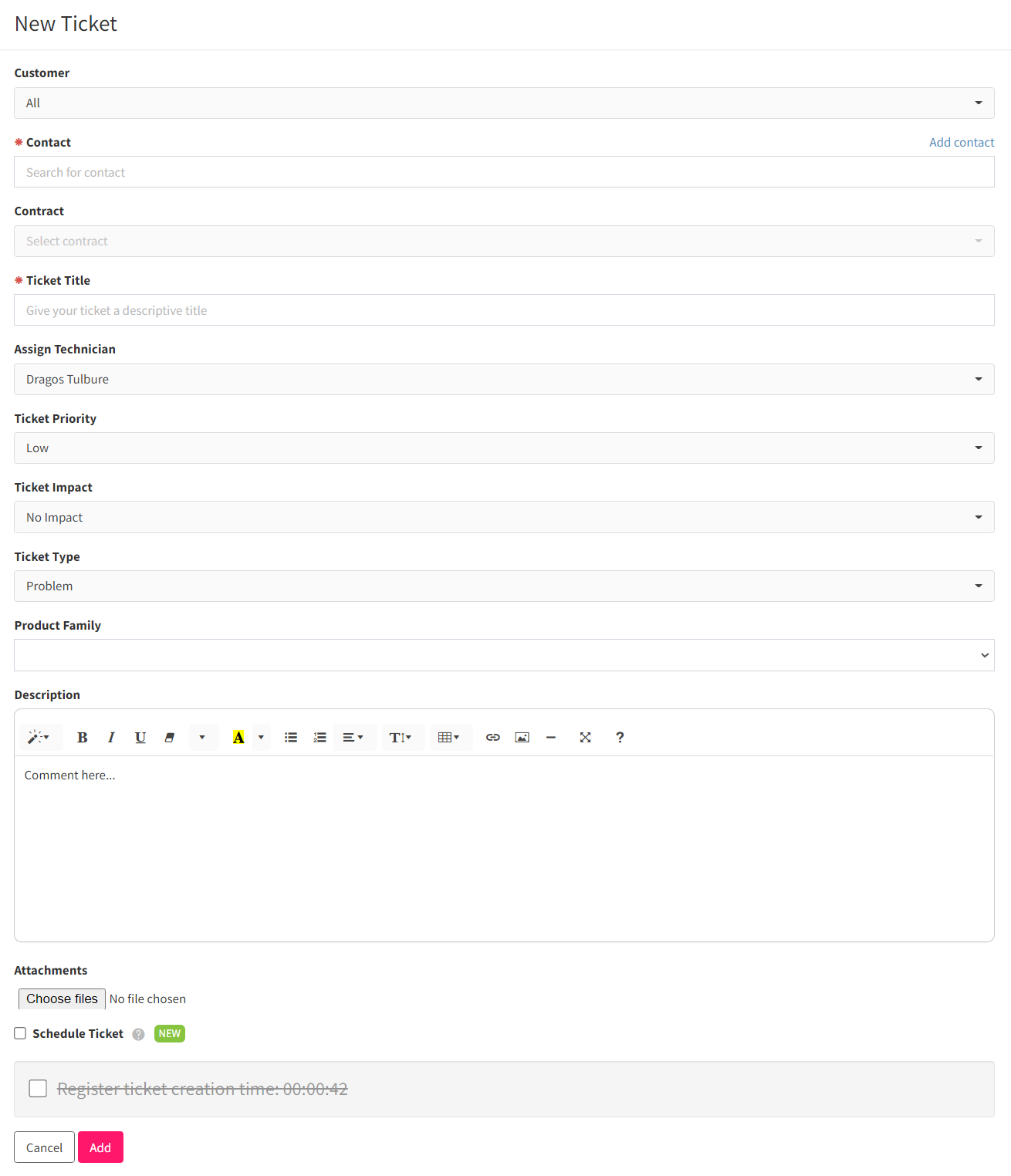 2. Enter the ticket creation details using the dropdowns. An * indicates a mandatory field:
Customer - Select a customer.
*Contact - Start typing and autocomplete will help you out.
Contract - the dropdown list of contracts will populate based on the selected customer/contact.
*Ticket Title - Give the ticket a title or name (i.e. 'Print Issues').
Assign Technician - Assign a technician to work on the ticket.
Ticket Priority - You can select the ticket priority level (Low, Medium, High or Critical).
Ticket Impact - You can select the ticket impact (No Impact, Minor, Major, Site Down, Server Issue, Crisis).
Ticket Type - You can select the ticket type (Incident, Problem, Request or Change).
3. Enter a Ticket Description to provide further information about the ticket.

4. Add any supporting Attachments to complement the ticket by clicking Choose Files.

Note: You can schedule the ticket to go live at a later time, or even create recurring tickets by checking the Scheduled Ticket box. Learn more
5. The Register Ticket Creation Time counter tracks the time it took to create the ticket, and counts it towards work performed on the ticket. Uncheck this box if you don't want to include the time spent opening the ticket.

6. Click Add. The Tickets page will update, and your new ticket will be displayed. Learn how to handle a ticket