We've released the following new features and improvements:
Atera's New Look!
There's a new Atera in town. Our designers have reimagined the Devices, Alerts, Tickets and Customers pages to bring more clarity, ease, and beauty to your workday—because joy is in the little things! It's fresh out of Beta and going live gradually to all in the coming days and weeks. Get ready! Some highlights include:
Responsive Design
Small screen? Big deal. The responsive navigation menu automatically collapses, to keep things clutter-free.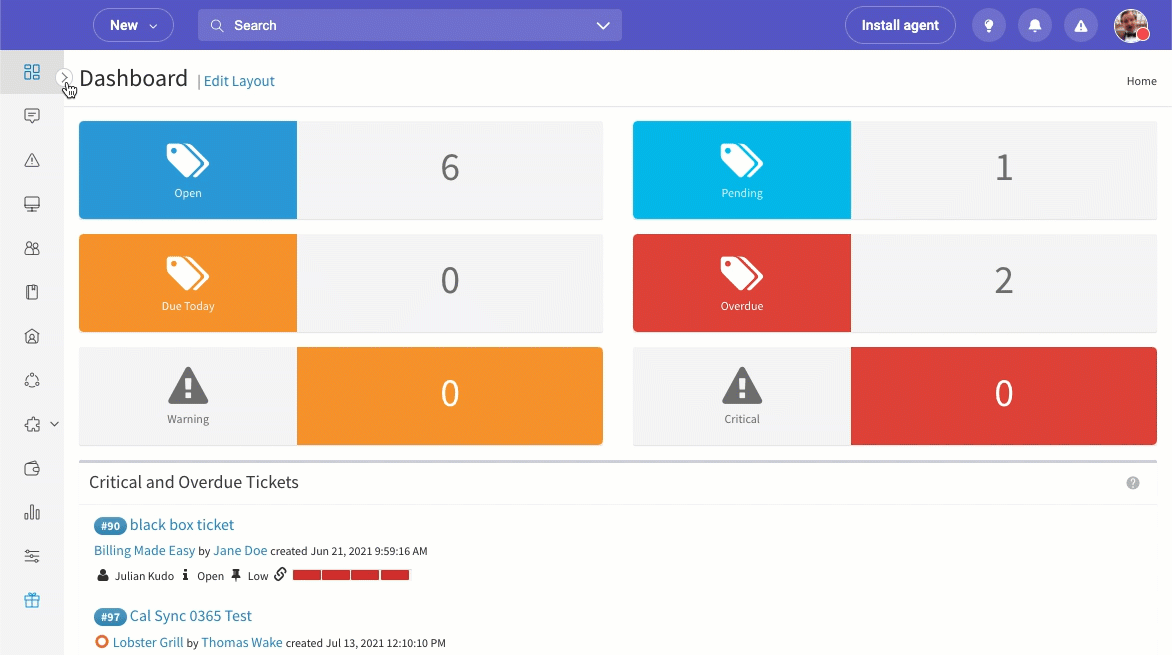 Smooth Filtering
We've upgraded filters on the Tickets, Alerts, Devices, and Customers pages for quick and hassle-free filtering.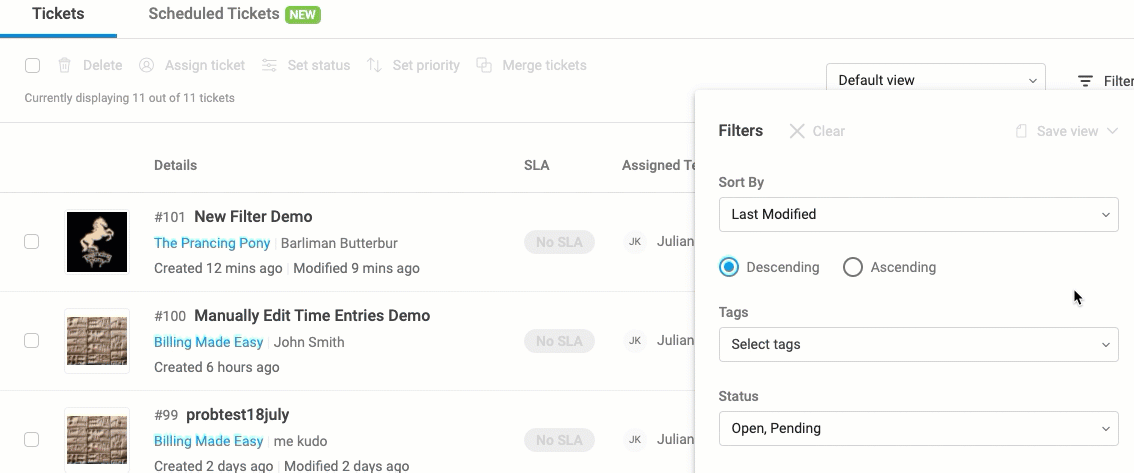 Inline Editing
Tickets: Assign technicians and edit the priority, activity status, and status of your tickets right from the Tickets page.
Alerts: Get more information by expanding alerts. You can also create new tickets right from the alert, or assign an existing ticket.
Customers: You can add or edit the phone number and address of your customers, as well as set their ranks—right from the Customers page.
Calls From Atera
No need to pick up the phone, just click to call your customer.

Easy Customer Search
Use the new search bar to effortlessly find your customers.

32 or 64-Bit: We've added the device's bit-version (32 or 64-bit) to the Agent Console's 'Software' section and various reports (Microsoft Licensing, Auditor, Software Inventory) to give you the info you need, where you need it. Learn more

We've fixed the following bugs:
(30080) Fixed a bug preventing display of office version when running Network Discovery.
(30609) Fixed a bug affecting currency type when scheduling Timesheet reports.
(30768) Fixed a bug causing spacing issues when replying to tickets from the mobile app.
(30921) Fixed a bug showing the incorrect time when hovering over the Recent Alerts tile in the Atera Dashboard.
(31020) Fixed a bug affecting alert resolution.
Sorry about that. Can you tell us why?