The Alerts page displays a list of all your alerts so you can stay on top of it all when on the go. You can access your alerts both from the page described in this article and from the Alerts tab within a customer's device page
Note: For your convenience, we've cropped many of the images below to make things a little cozier while still displaying the proper functionality of the mobile app.
View alert details
When an alert is triggered, you'll receive a push notification to your device. Click the notification to go to the device's Alerts tab.
Note: Alert notifications are limited to one device per technician and will appear on the last device used. They can't be triggered if two devices are connected at the same time.
For more information on alert settings, see Mobile app: settings
To view alert details:
From Alerts, tap the alert.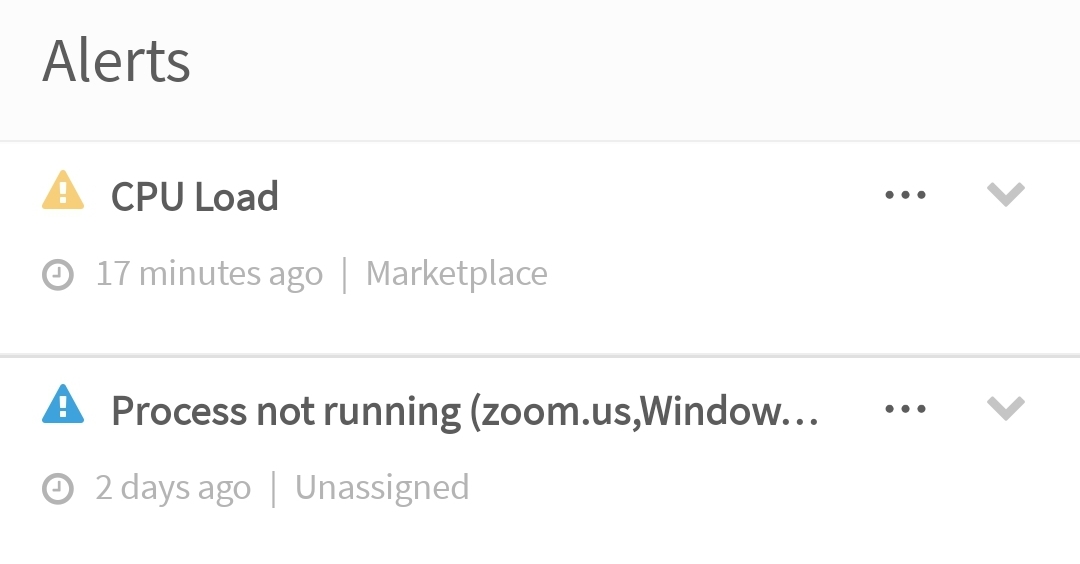 The alert item expands to show the following details:
Alert description.
Processes that triggered the alert (not included in every alert).
A link to the related device.
Note: You can tap the device's name to view key metrics about its functionality (general data, associated alerts, software and hardware installed, and disks), as well as connect to the device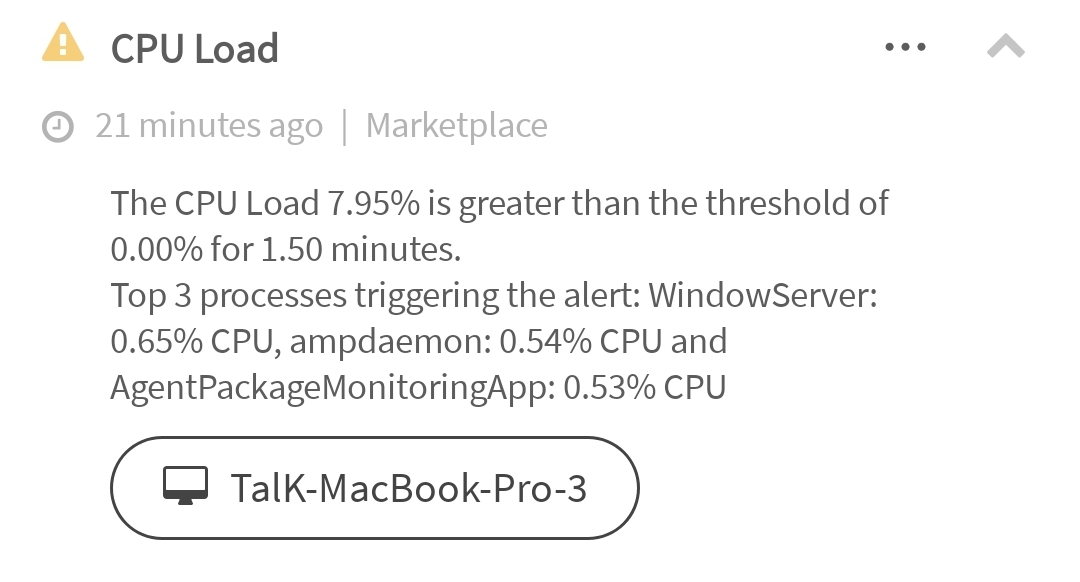 Snooze an alert
1. From Alerts, tap the ellipsis icon (

) alongside the alert.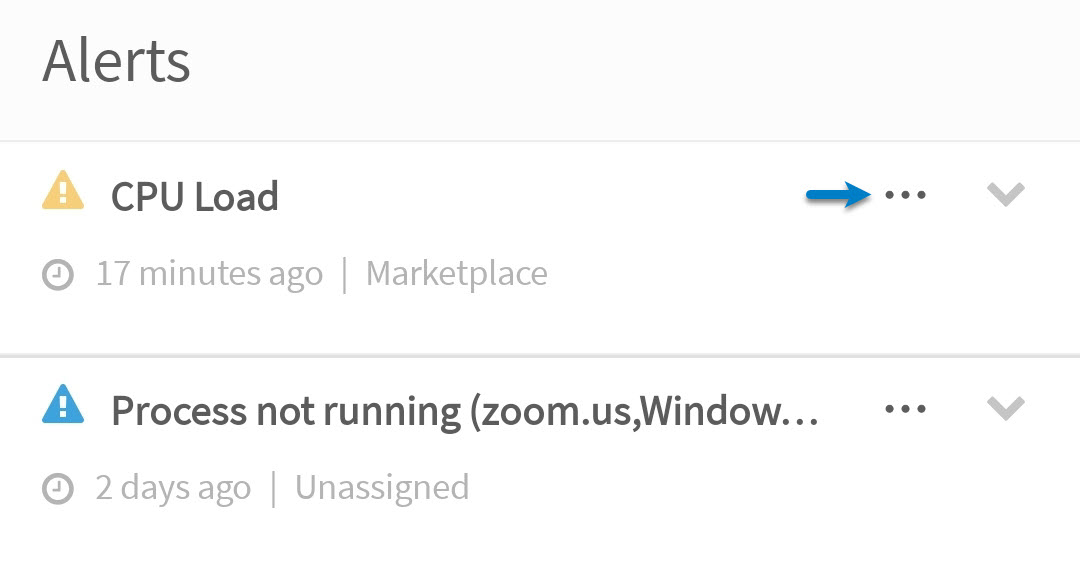 2. Tap Snooze. The Snooze Alert window appears.
3. Select the snooze duration:
Minutes: 10 or 30min
Hours: 1, 2, 4, or 8 hours
Days: 1 or 3 days
Weeks: 1 or 2 weeks
1 month
Set for stun! A snackbar will appear confirming the snooze duration.
Resolve an alert
1. From Alerts, tap the ellipsis icon (

) alongside the alert.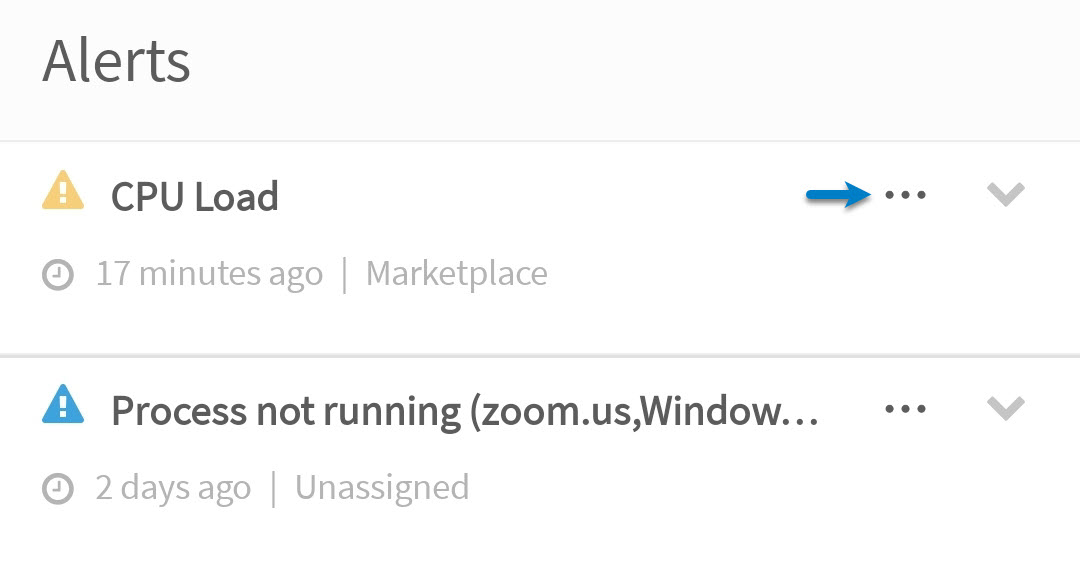 2. Tap Resolve.
The Resolve Alert window appears.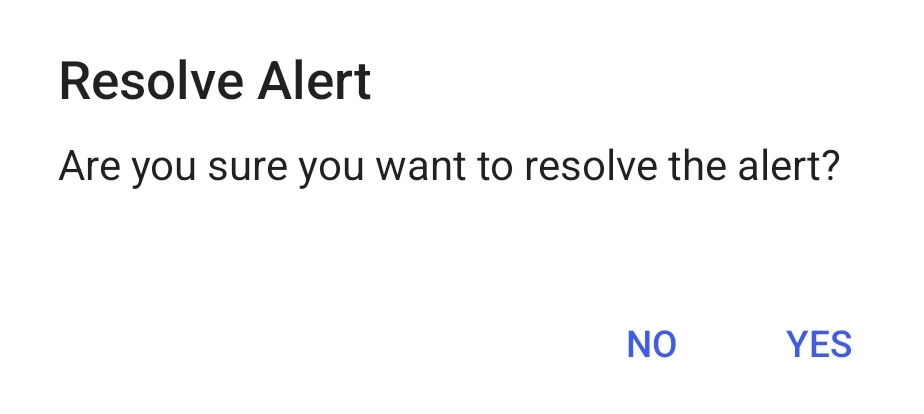 3. Tap Yes to confirm.
The alert is resolved.
Sorry about that. Can you tell us why?