The Sites page displays a list of all your sites, the devices associated with them, and their users. You can also search and connect to devices, view their software inventory, and more.
Note: For your convenience, we've cropped many of the images below to make things a little cozier while still displaying the proper functionality of the mobile app.
Add a site
1. From Sites, click the plus icon.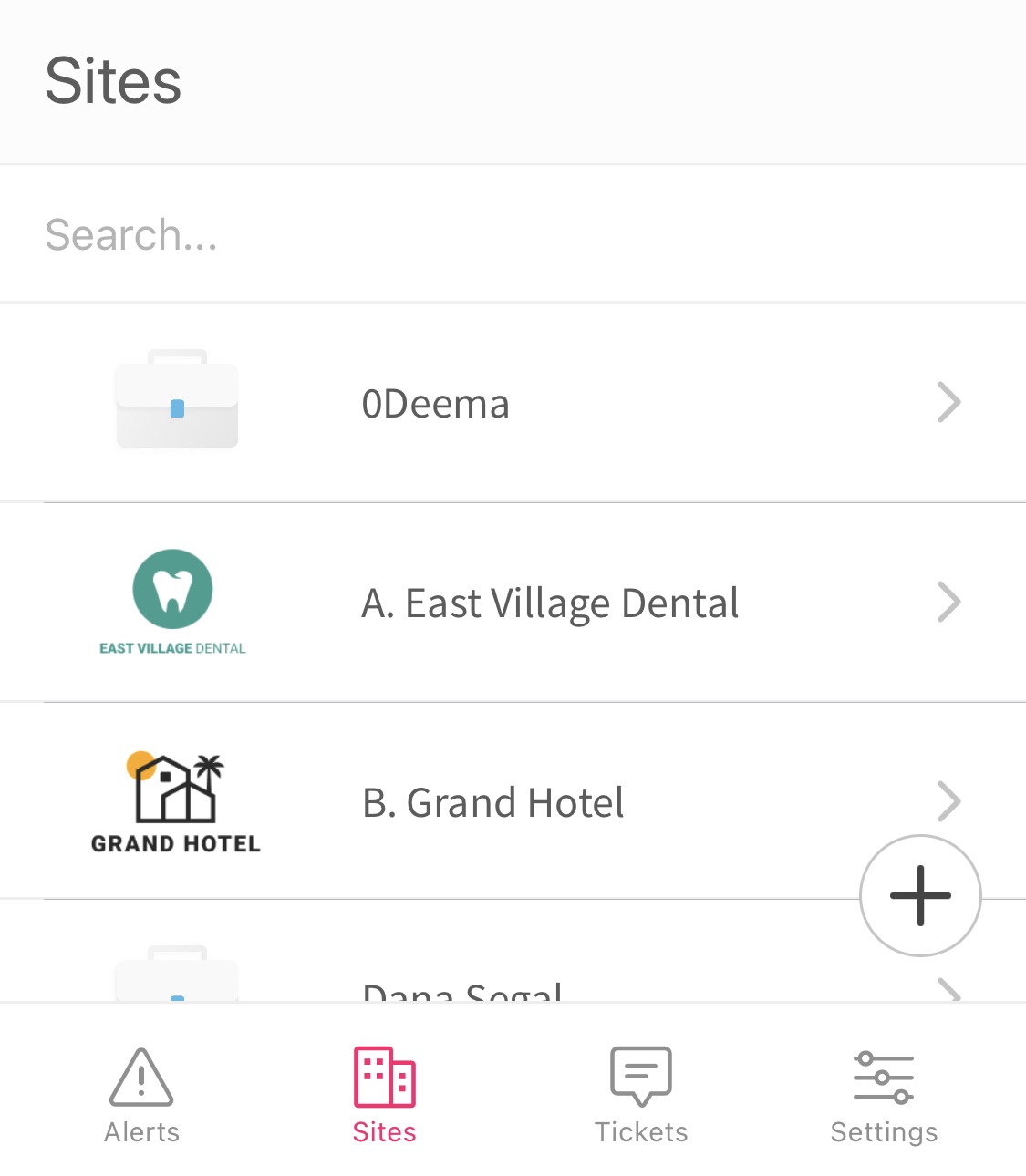 The New site page appears.
2. Enter the site details:
Site name: Enter the site name.
Phone: Enter the phone number.
Fax: Enter the fax number.
Address: Enter the address.
City: Enter the name of the city.
Country: Select the country.
State: Select the state (if applicable).
Zip Code: Enter the zip code.
3. Click Create.
The site is created and appears on the Sites page.
The Site page
The Site page has the following tabs:
General: See your site's address and phone number.
Devices: Add and access your end-user devices. Learn more
Tickets: Add and access your site's tickets. Learn more
Users: Add and access your site's users.
Passwords: See your site passwords.
Call or email a user
To call or email a user:
1. From Sites, select the site.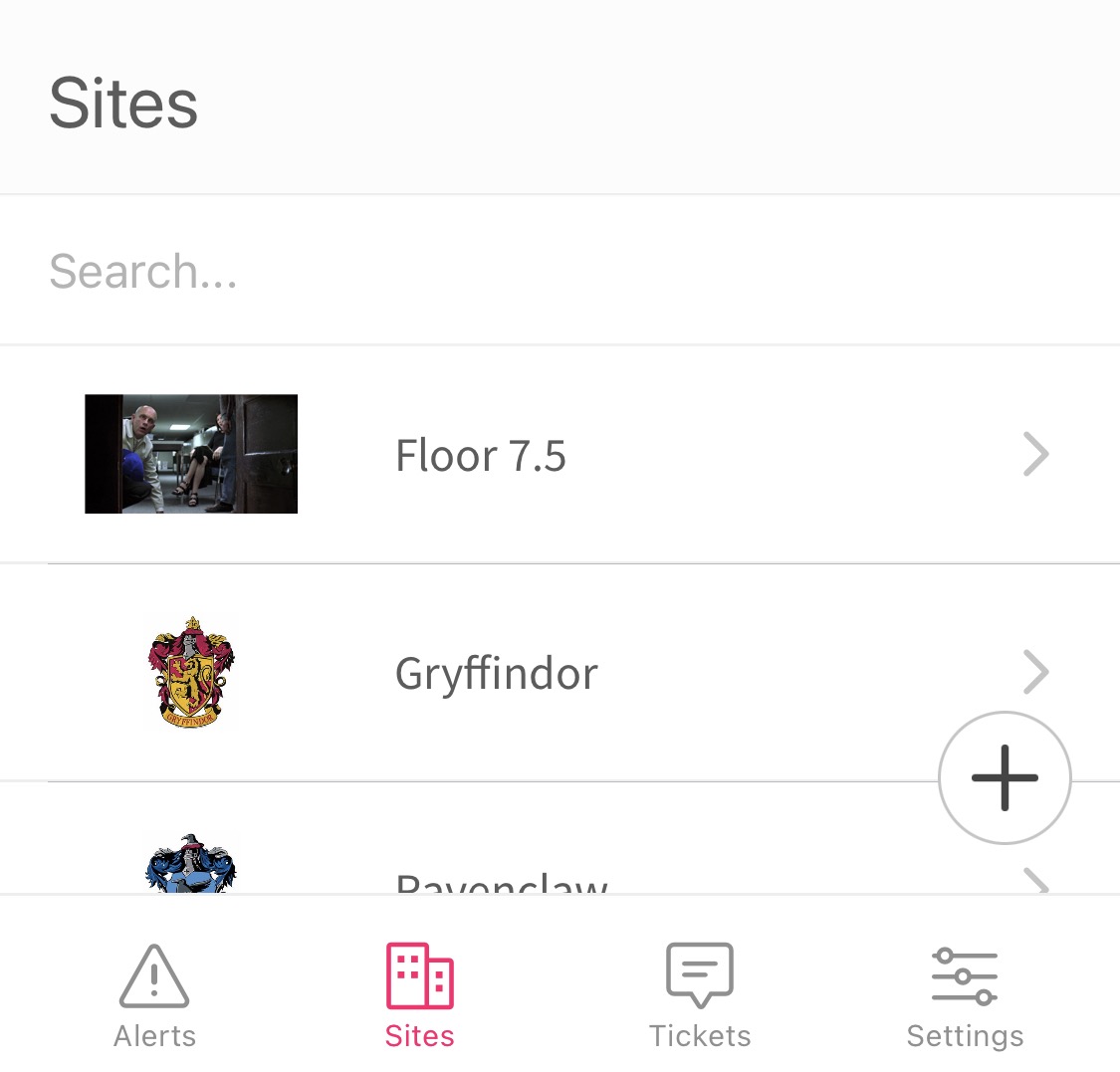 2. Tap the Users tab.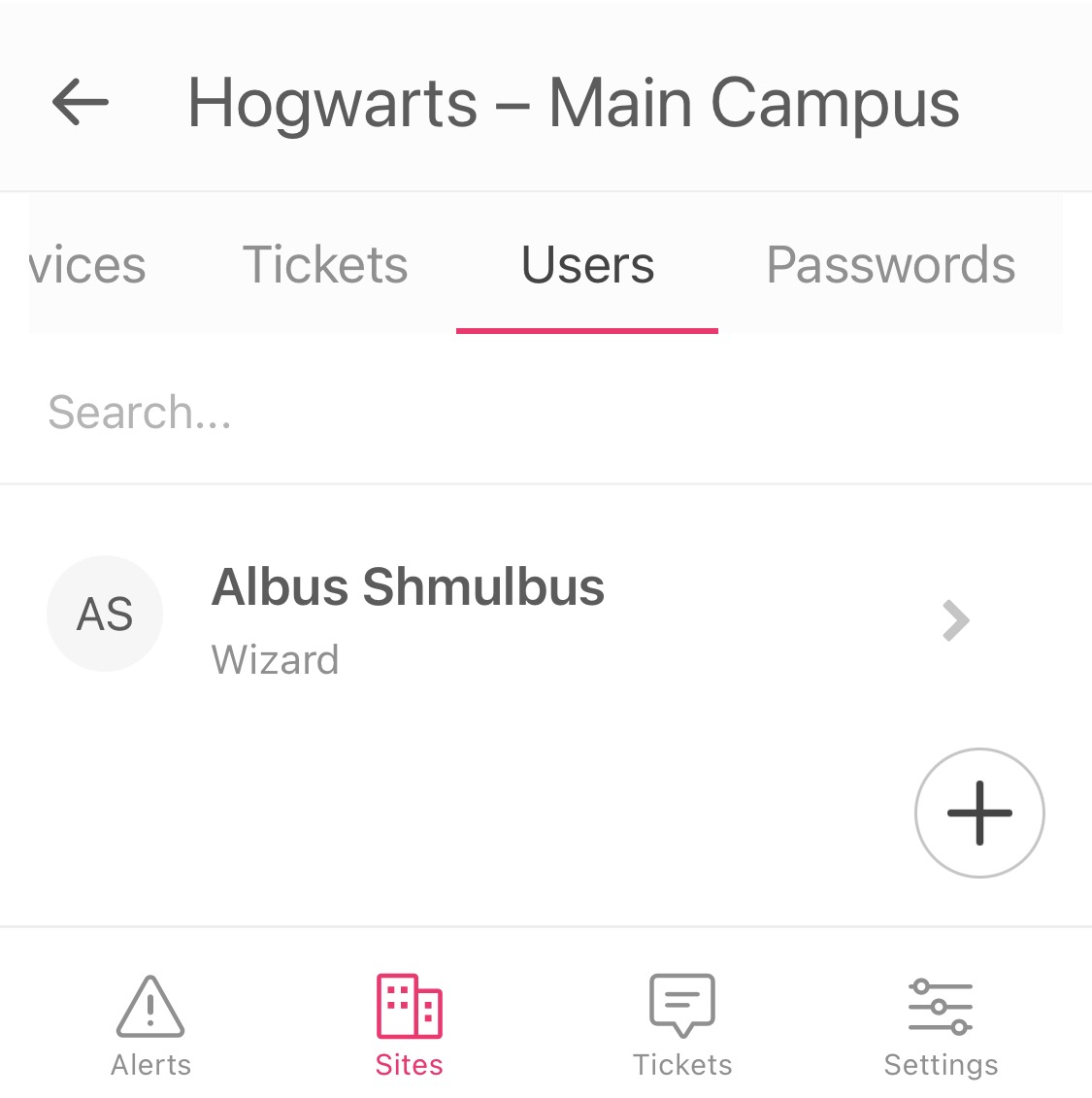 3. Select a user.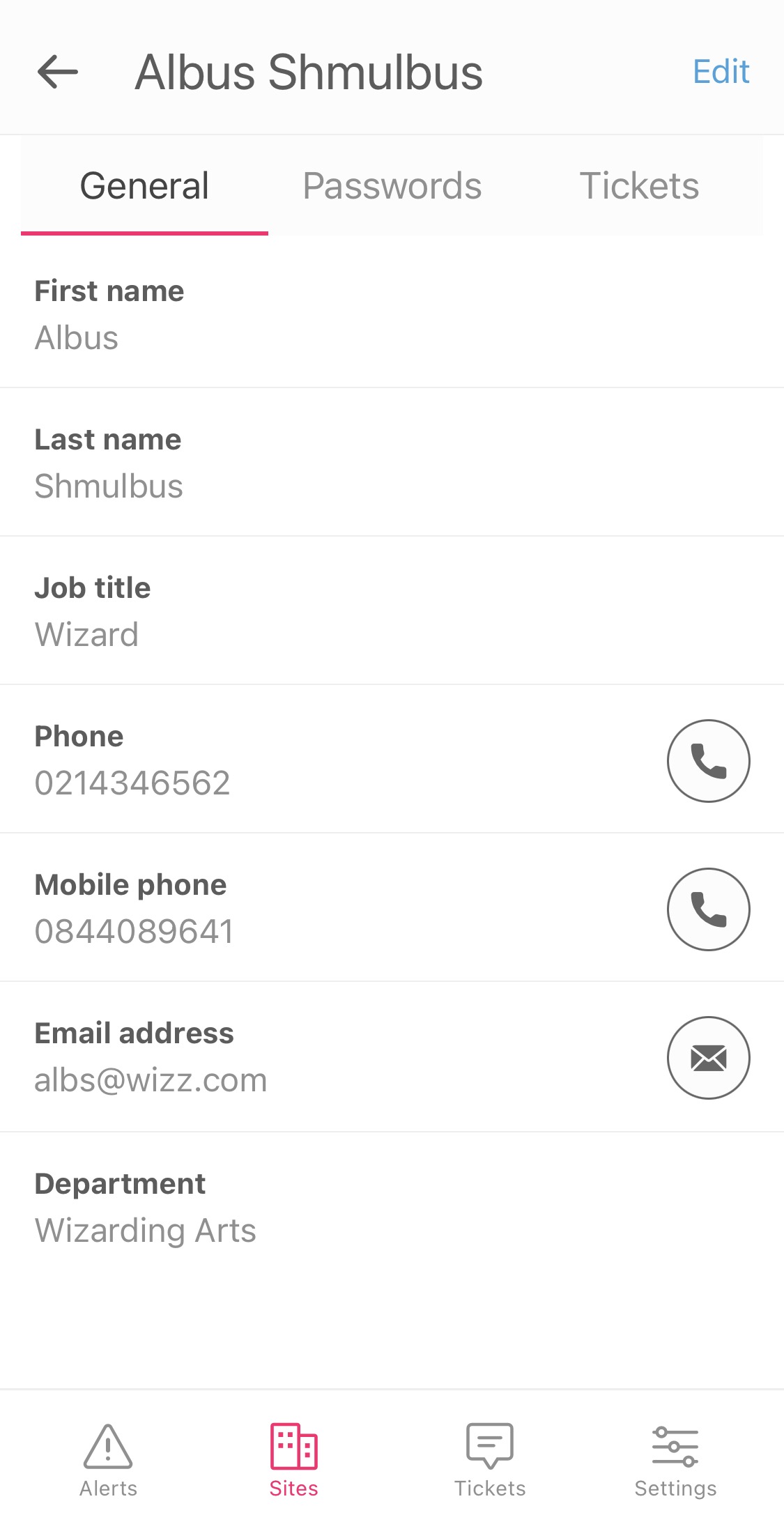 4. Tap the mobile phone/phone/email icon.