The Timesheet report shows metrics on time allocated to customer tickets, and related billing information including:
Summary Information (on selected reporting period):
Tickets
Time Entries
Hours Worked
Ticket Information:
Ticket ID
Customer
Contact Name (original contact who opened the ticket)
Contract
Technician
Title
Resolved Date
Resolved
Billable
Invoiced
Taxable
Rate (Optional)
Hours
To run the report follow the steps below:
1. From the left-hand panel click Reports.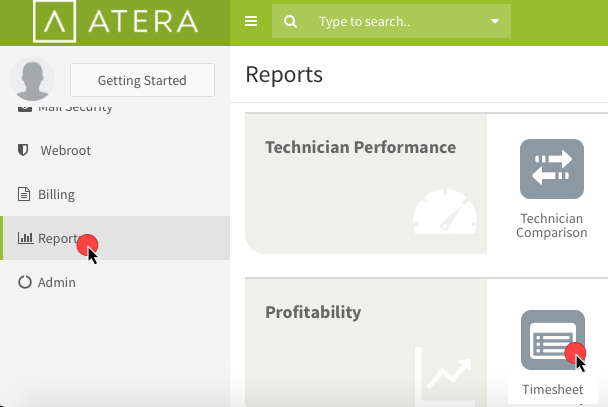 2. Then click Timesheet.
The report page appears.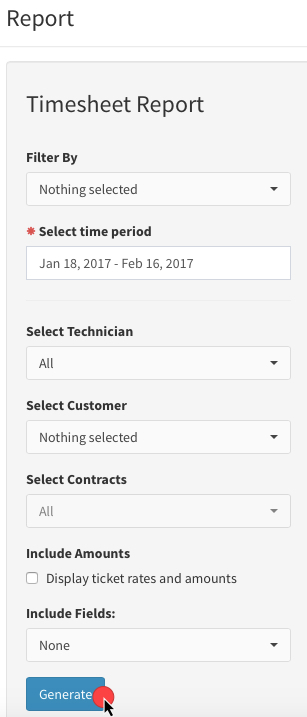 3. Select a Time period, from the options on the left.
4. Customize the report (optional): You can filter by various parameters, such as:
Filter By
Technician Name(s)
Customer Name(s)
Contract Name(s)
You can also check additional items, such as:
Include Amounts - Displays ticket rates and amounts
Include All Tickets - Displays all tickets in the selected period
Ticket Rounding - Rounds ticket times to the nearest decimal
Include Ticket Custom Field(s) - Includes specific ticket custom fields
5. Click Generate.
The report appears.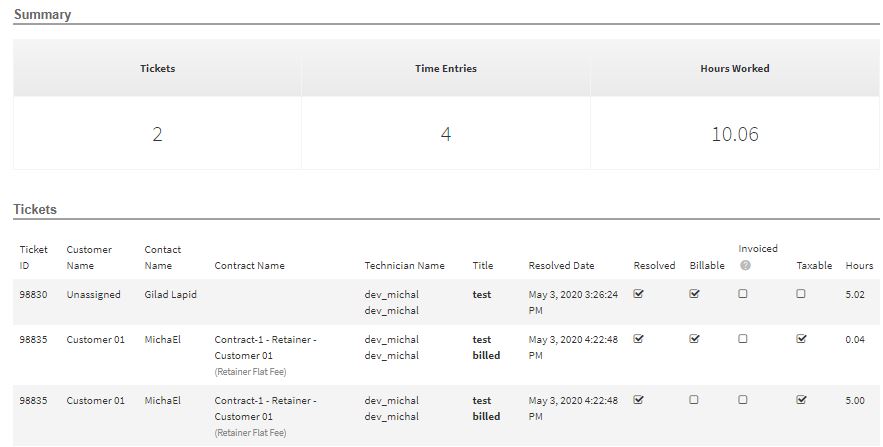 The report can be exported to Excel or PDF by clicking Export, in the upper, right hand corner of the report.