The Atera agent is the foundation of the Atera monitoring system and needs to be installed on all computers and servers you wish to monitor. The agent monitors the availability, performance, and health of the computer/server at regular intervals and securely communicates back to the cloud. This allows Atera to alert you when a critical system or resource is down, degraded, or has reached a predefined threshold parameter. Learn more about the Atera agent, including system requirements
This article explains how to download and install the Atera agent on a Mac OS device
Notes:
Installing an agent is only available to Admin users.
The Mac Agent is available for the MSP Growth, Power, and Superpower plans. For ITD, the Mac agent is available for all plans.
If you're using macOS with an M1 processor, you need to install Rosetta (a dynamic binary translator developed by Apple) before installing any agents.
Type the following command in Terminal:
sudo softwareupdate --install-rosetta
For more information regarding Rosetta, see these articles:
If you experience any trouble with agent installation or stability, see Troubleshoot the Atera Agent (Mac)
Got a Windows device? See how to install an agent on a Windows OS device
Install the Atera Agent
To download and install the agent:
1. Click the Install agent button in the menu bar at the top of the screen.

Note: You can also download the Atera agent directly from the customer's page to automatically assign the agent to the customer.
The Download agent installer appears.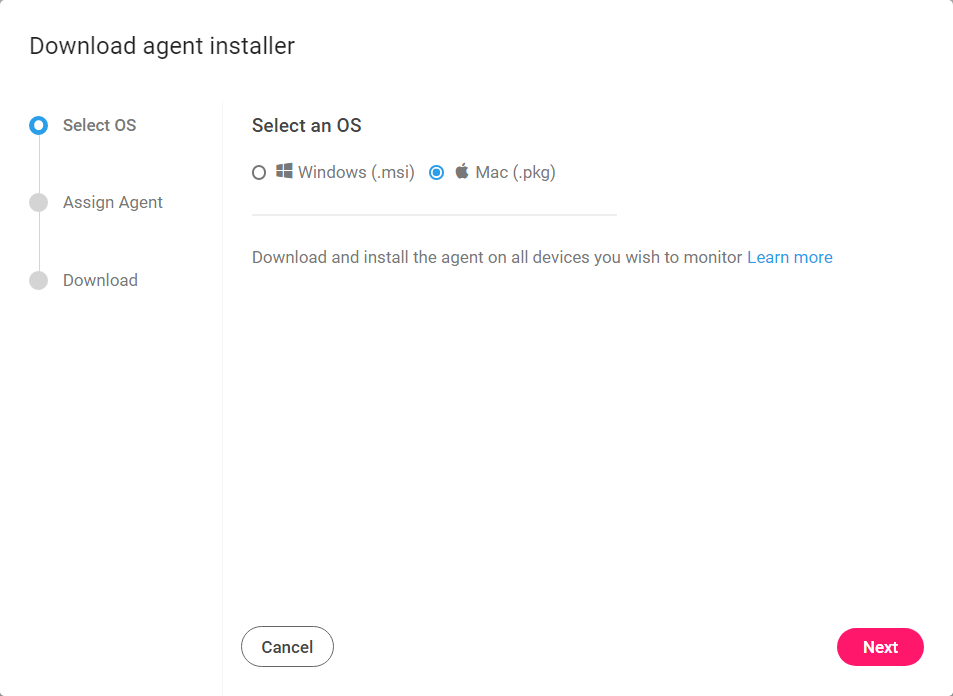 2. Select Mac OS, then click Next.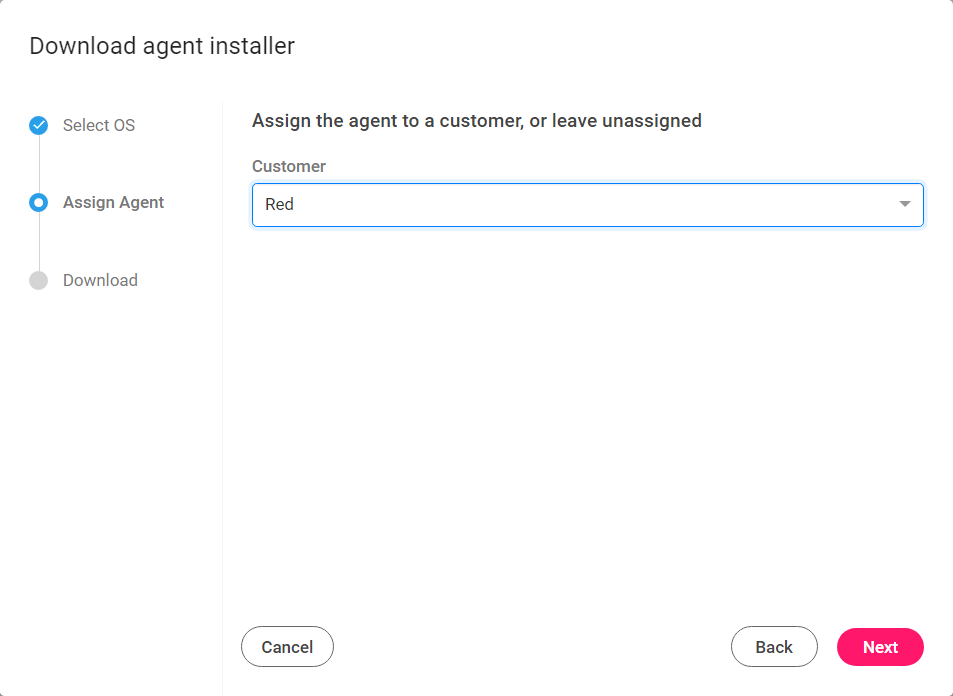 3. Assign the agent to a customer (optional).
Note: Installing an assigned agent will automatically assign the device to the customer.
4. Click Next.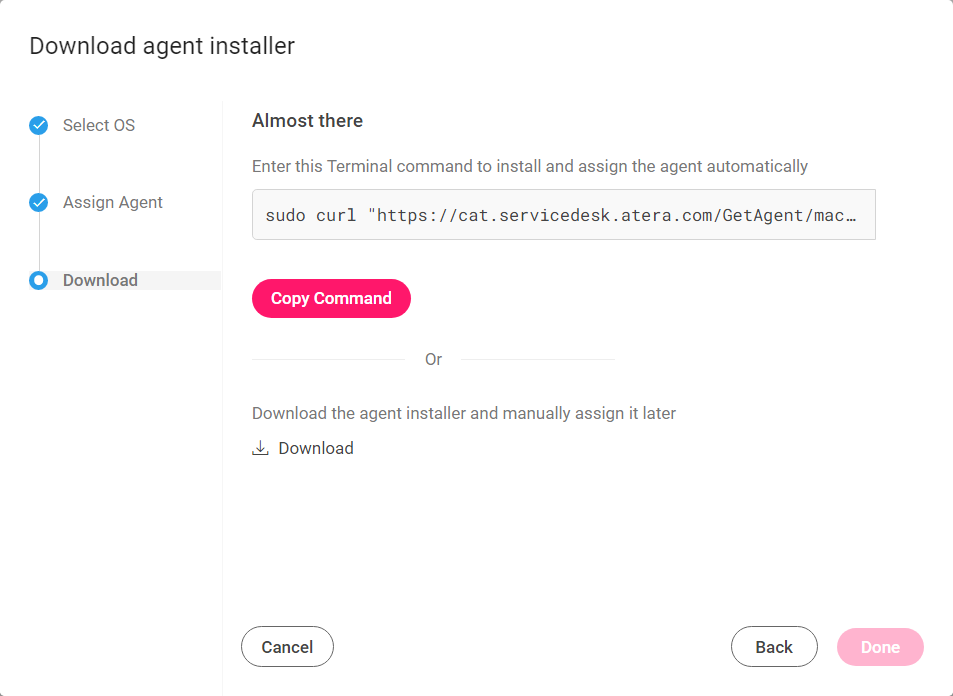 Now that we've set everything up, it's time to download and install the Atera agent. There are 2 ways to do this:
Install the agent via Terminal (recommended)
Most users download and install the agent via Terminal with a simple copy/paste of the command provided.

Copy and paste the command in Terminal, then press Enter.
Note: You may be prompted to enter your password, depending on your Mac settings. This is your computer password and not your Atera password. Please note that when entering your password, keystrokes may not appear.
Download the Agent Installer
To install and assign an agent manually:
1. Click Download to download the agent installer.

2. When the download is complete, open the agent installer package.
The setup assistant appears.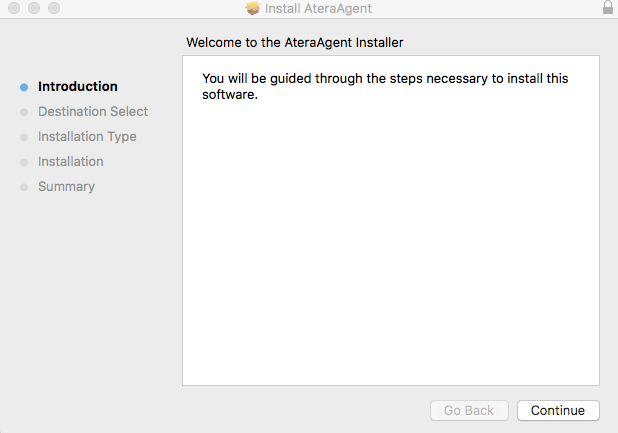 Note: If prompted with the message (below), do the following: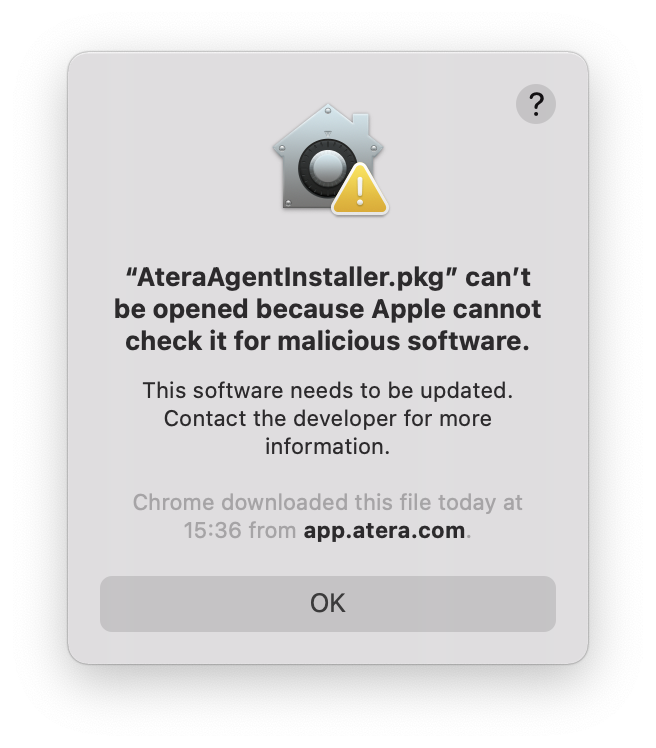 Right click the file > Select Open With > Installer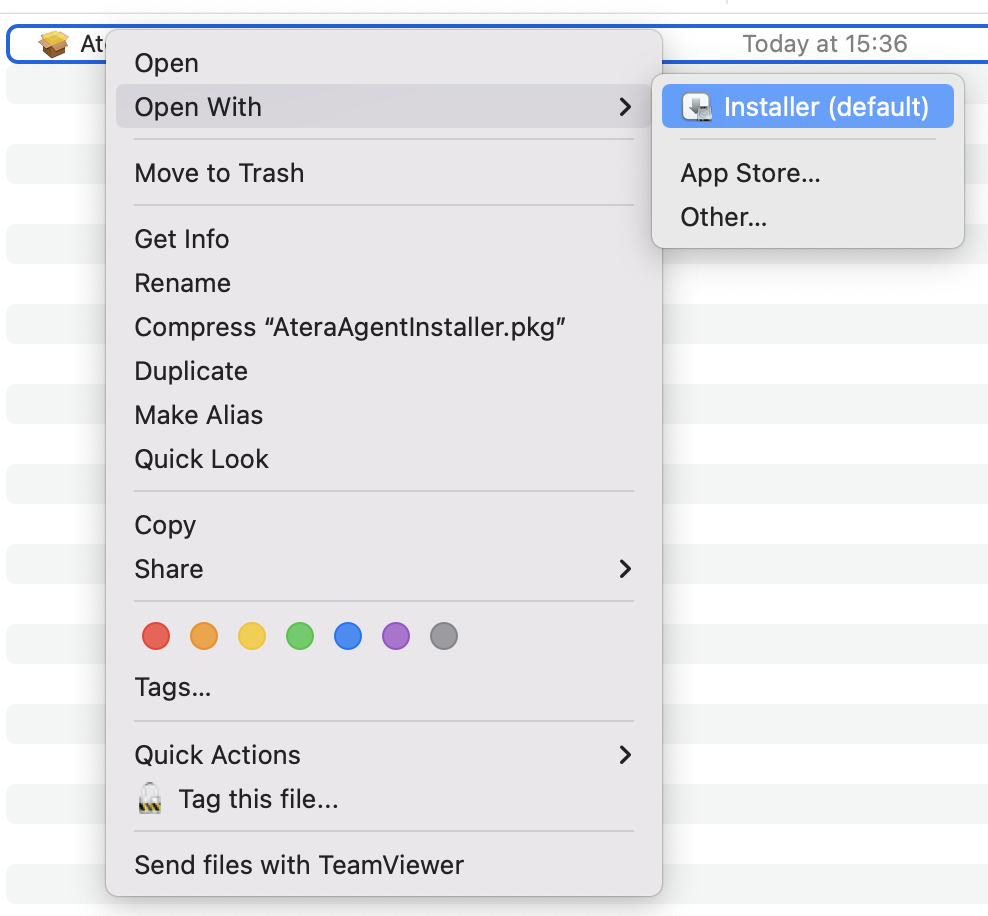 When the message appears again, select Open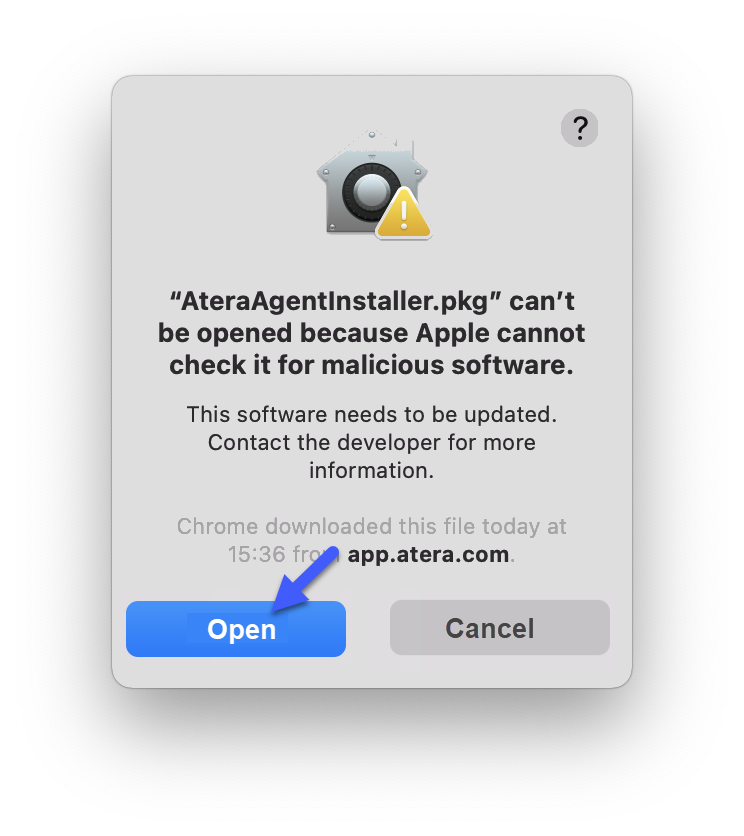 3. Follow the setup assistant's prompts. To automatically assign the agent (device) to a specific customer, check the box next to Check to edit customer (Optional), add your account password, and select the customer name from the dropdown menu. If left unchecked, the device will be categorized as 'Unassigned' (you can manually assign it later).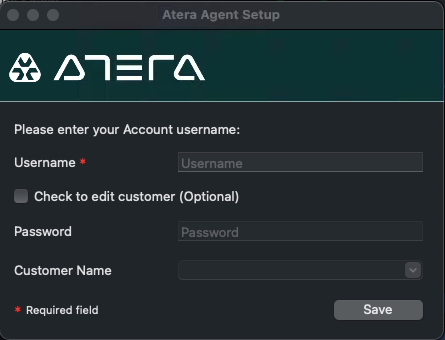 4. Enter your Atera account username. Optionally, you can edit the customer, and click Save.
You're all set! Within a couple minutes, your agent will now appear in the Mac Finder, as well as on the Atera platform.