The Atera agent needs to be installed on all computers and servers that you wish to monitor. There are several ways to install the agent on a Mac OS device.
To install an agent on a Mac OS device:
1. From the Atera dashboard click the '+' drop-down menu > Agent Installer > Download (next to Mac icon).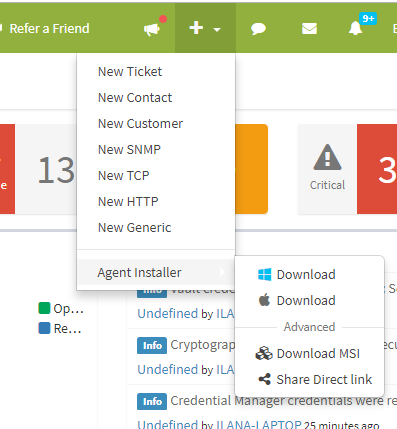 Wait for the .pkg to download.
2. Double click the Agent Installer package.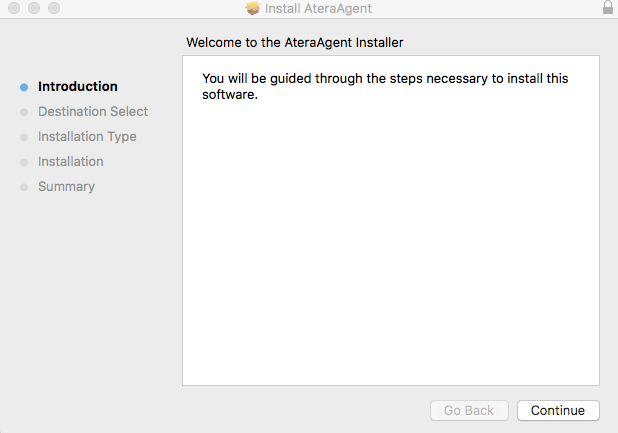 3. Follow the prompts in the Agent Installer.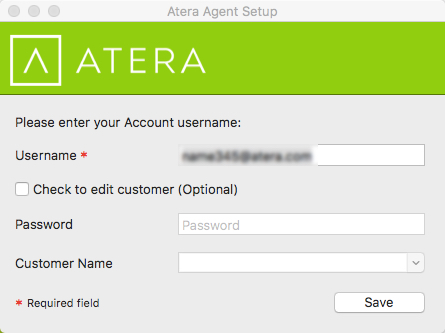 4. Enter your Atera account username, optionally, you can edit the customer, and click Save.
The Agent is installed and will show in the Mac Finder, as well as on the Atera platform.