Atera provides a set of reports for key metrics. These reports are simple to run, just select from the available parameters and generate the report to view in HTML, or download to Excel.
This report shows metrics on average customer profitability,
To run the Customer Report follow the steps below:
1. From the left hand panel click Reports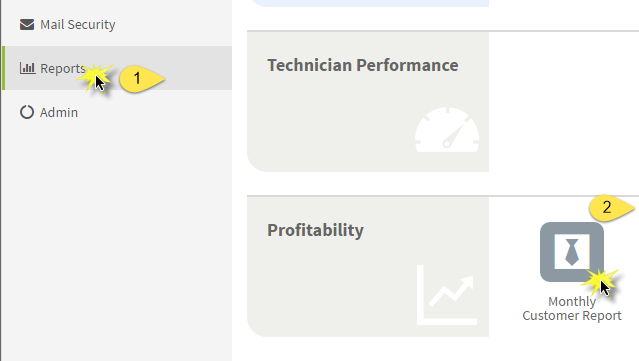 2. Then under Profitability click Monthly Customer Report
The Report page displays.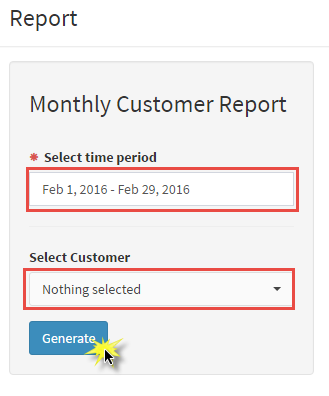 3. Select Time Period and Customer as required
4. Click Generate
Example Report Output: (click attachment PNG below to view full size image)