You can merge two or more tickets. This can be useful if, for example, you receive two or more support requests about the same issue, resulting in two tickets being opened.
To merge tickets follow the steps below:
1. Click on Tickets, in the side panel.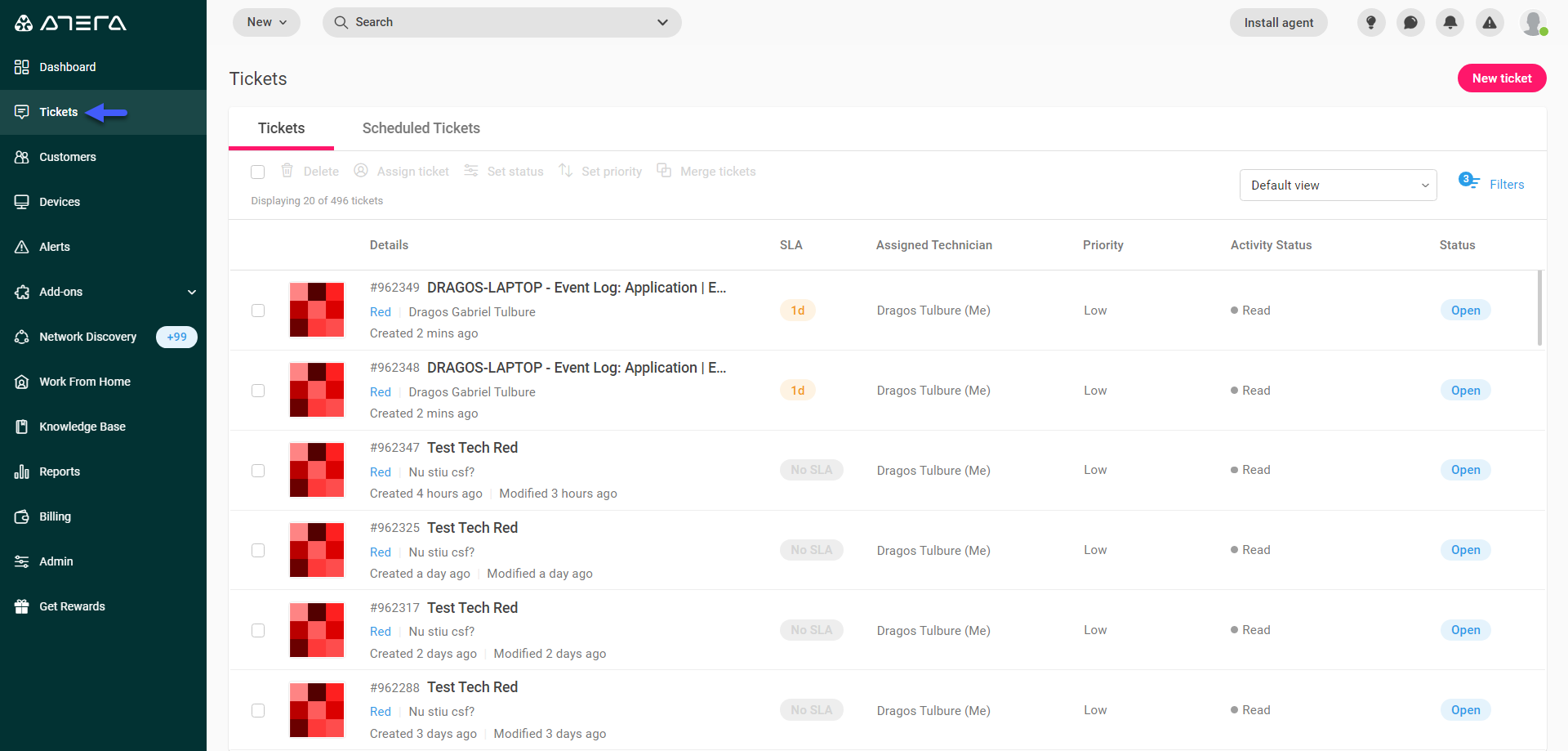 2. Choose a ticket from the list and click on the merge icon.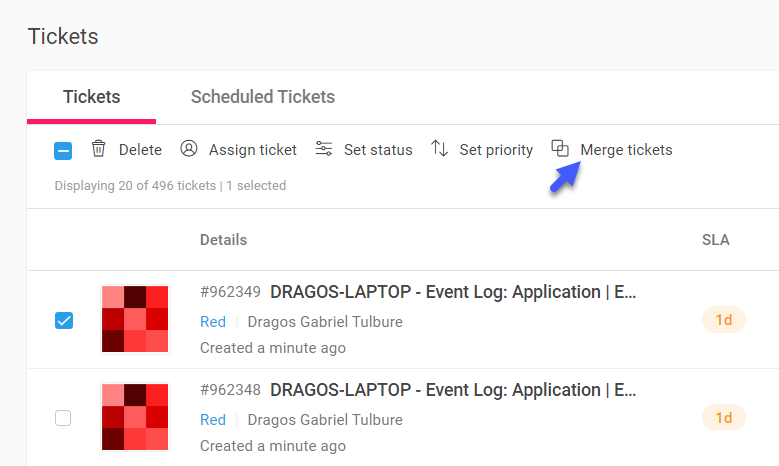 The Merge Tickets window appears.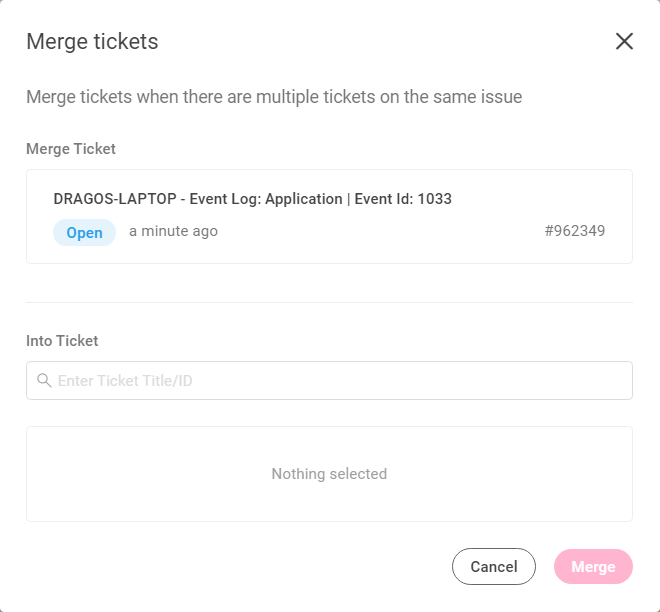 3. Search for the ticket you want to forward all the data to. (Enter the number without the hashtag).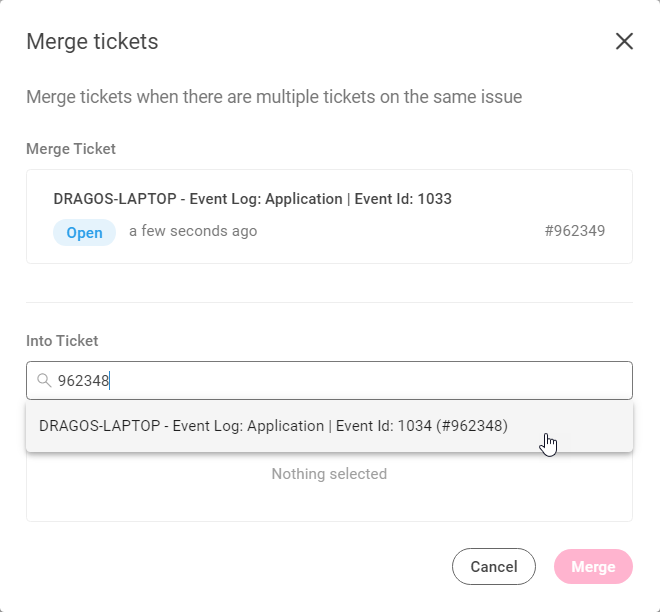 4. Select the ticket and click Merge.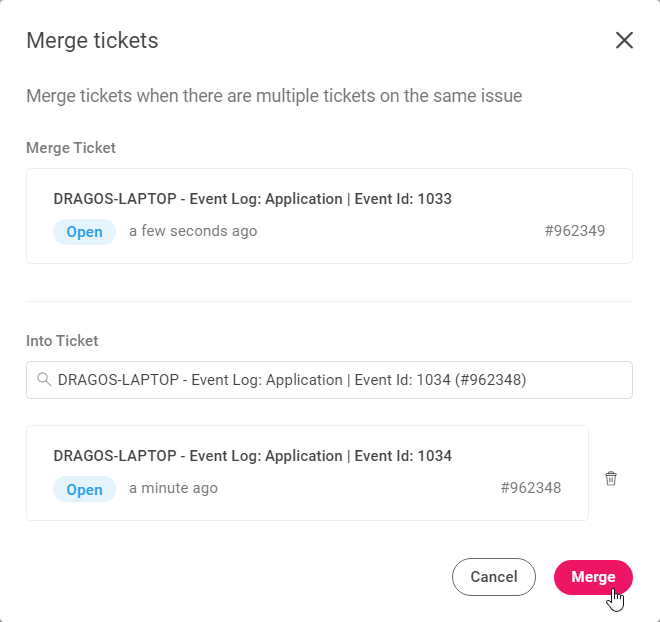 Note: Ticket number 962348 is the main ticket, which will now include the info from ticket 962349.