Merging tickets can help you streamline your support process and improve end-user satisfaction. If you receive multiple support requests about the same issue, merging the open tickets can save you time and effort. This article will walk you through the ticket merging process so that you can optimize your support queue and provide excellent service.
To merge tickets:
1. From Tickets (on the sidebar), select your ticket and click Merge tickets.


The Merge tickets window appears.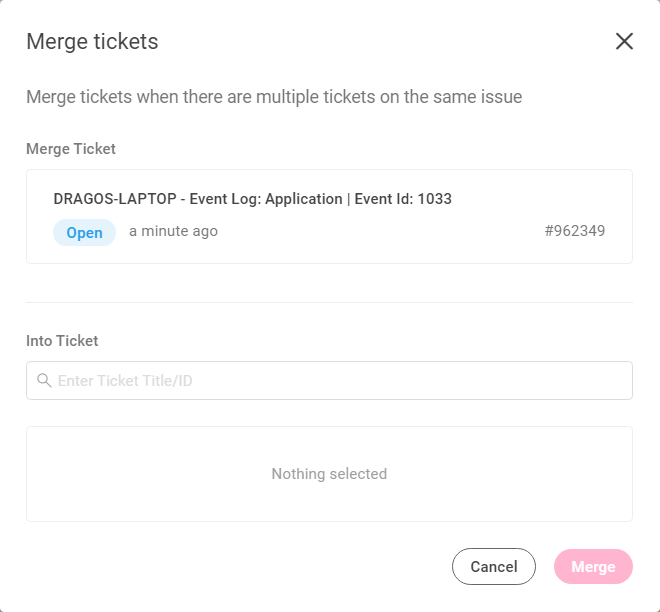 2. Search for the ticket to which you want to forward all the data. (Enter the number without the hashtag).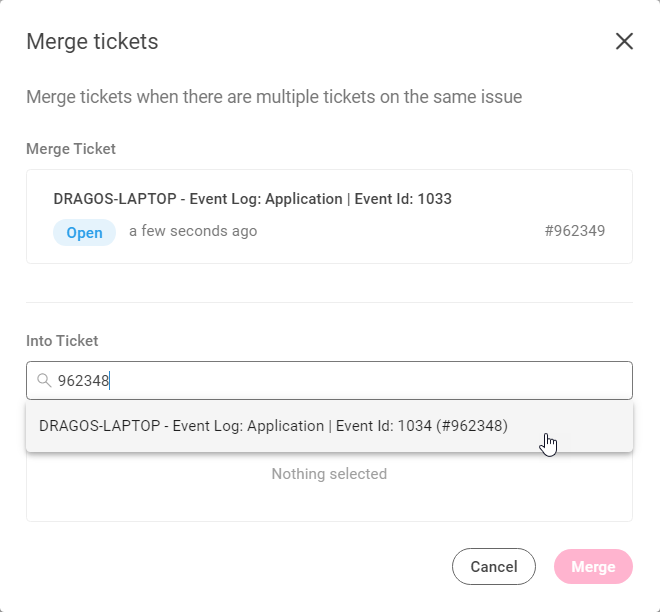 3. Select the ticket and click Merge.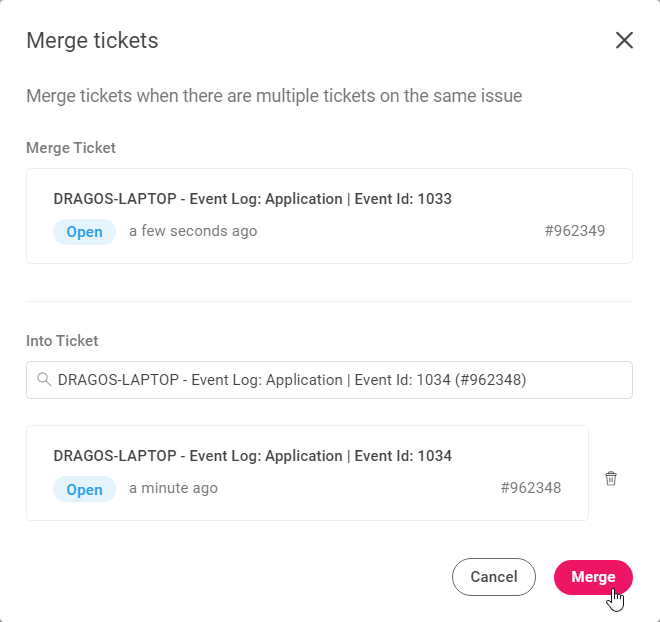 Ticket number 962348 is the main ticket, which will now include the info from ticket 962349.

Note: When merging two tickets (A merged to B), the system will automatically search for the first comment added after the creation date of ticket B. This comment will be marked as the first response of the merged ticket.