Introducing the Atera Mobile App! Support your customers from the office, on-site, and on-the-go, with alert monitoring, access to customers, contacts and devices, remote access, ticketing, and more. Now the Atera Mobile App also comes in French, for all our French-speaking customers.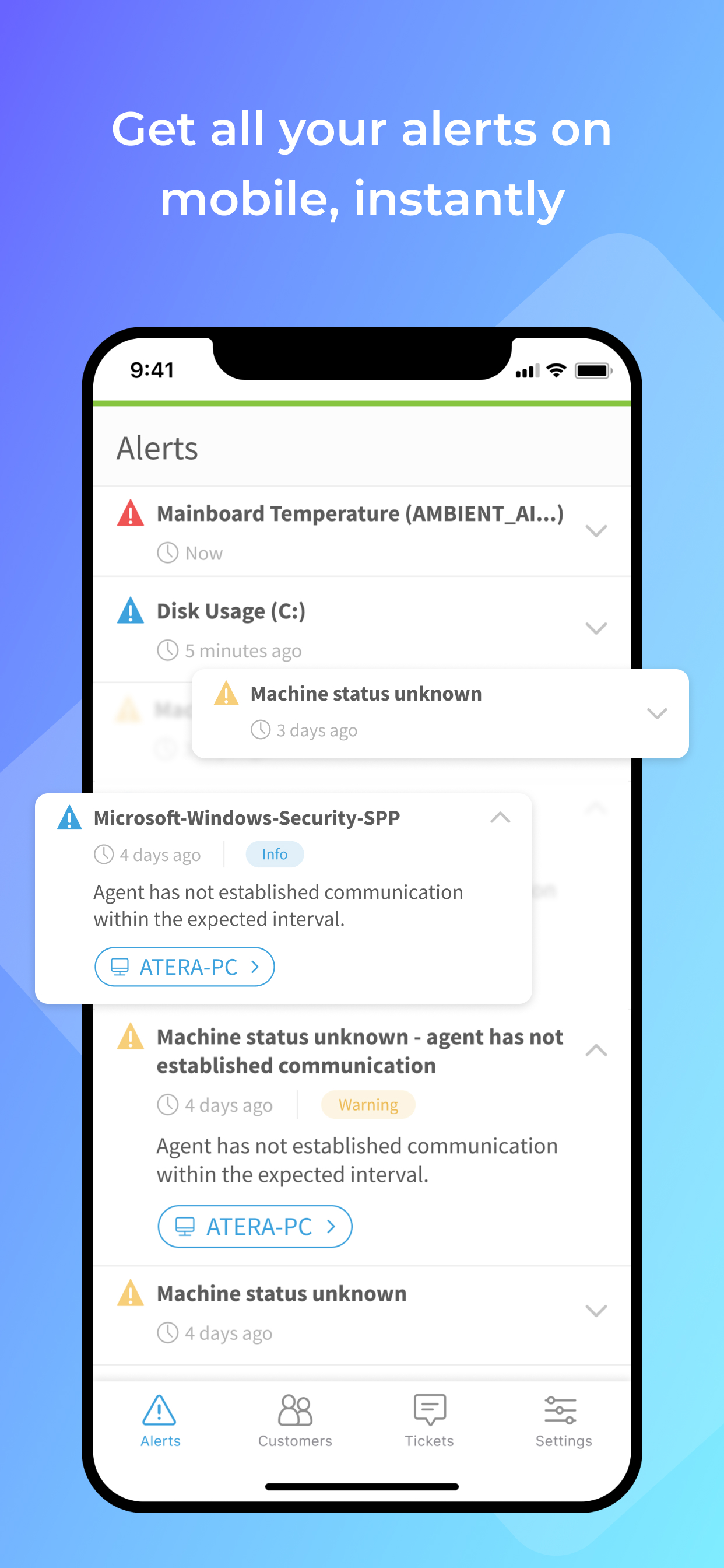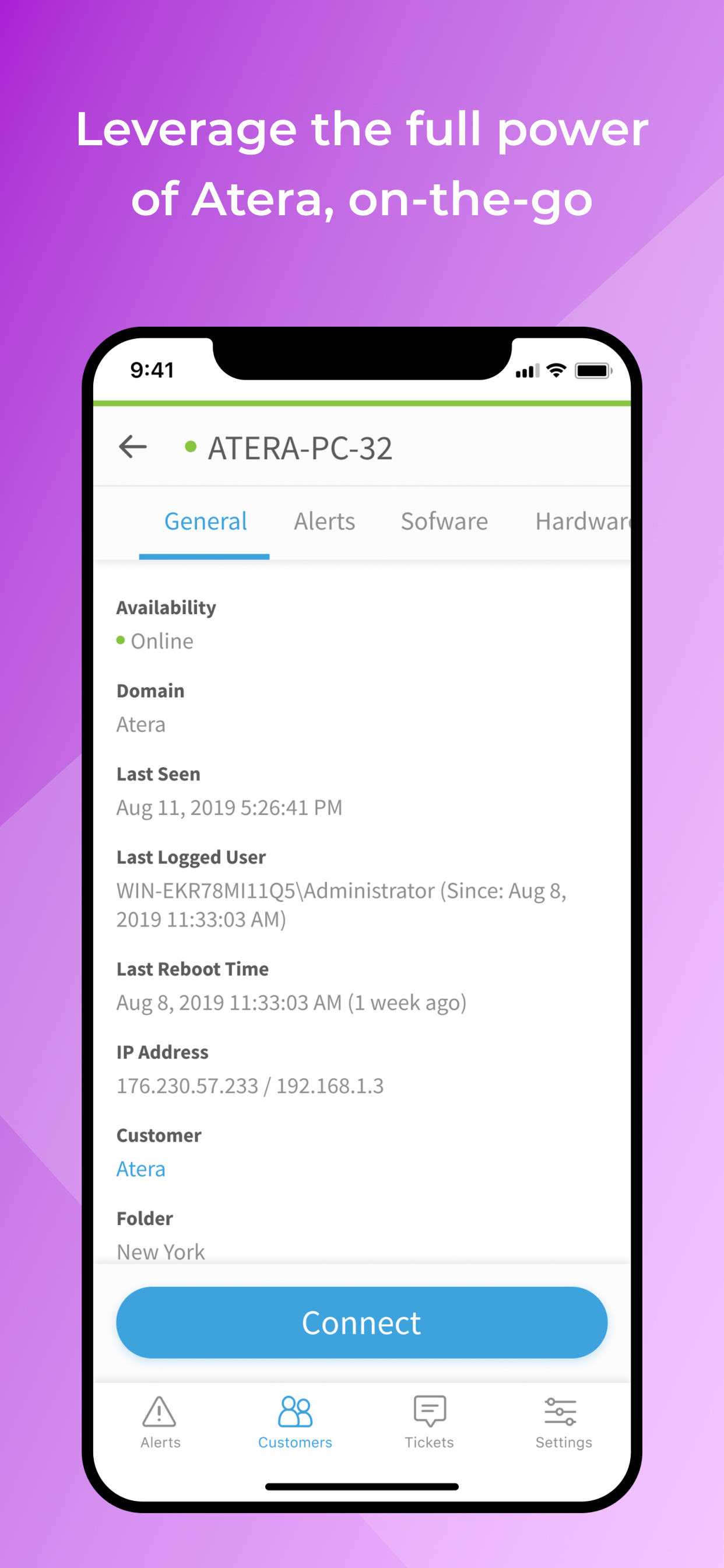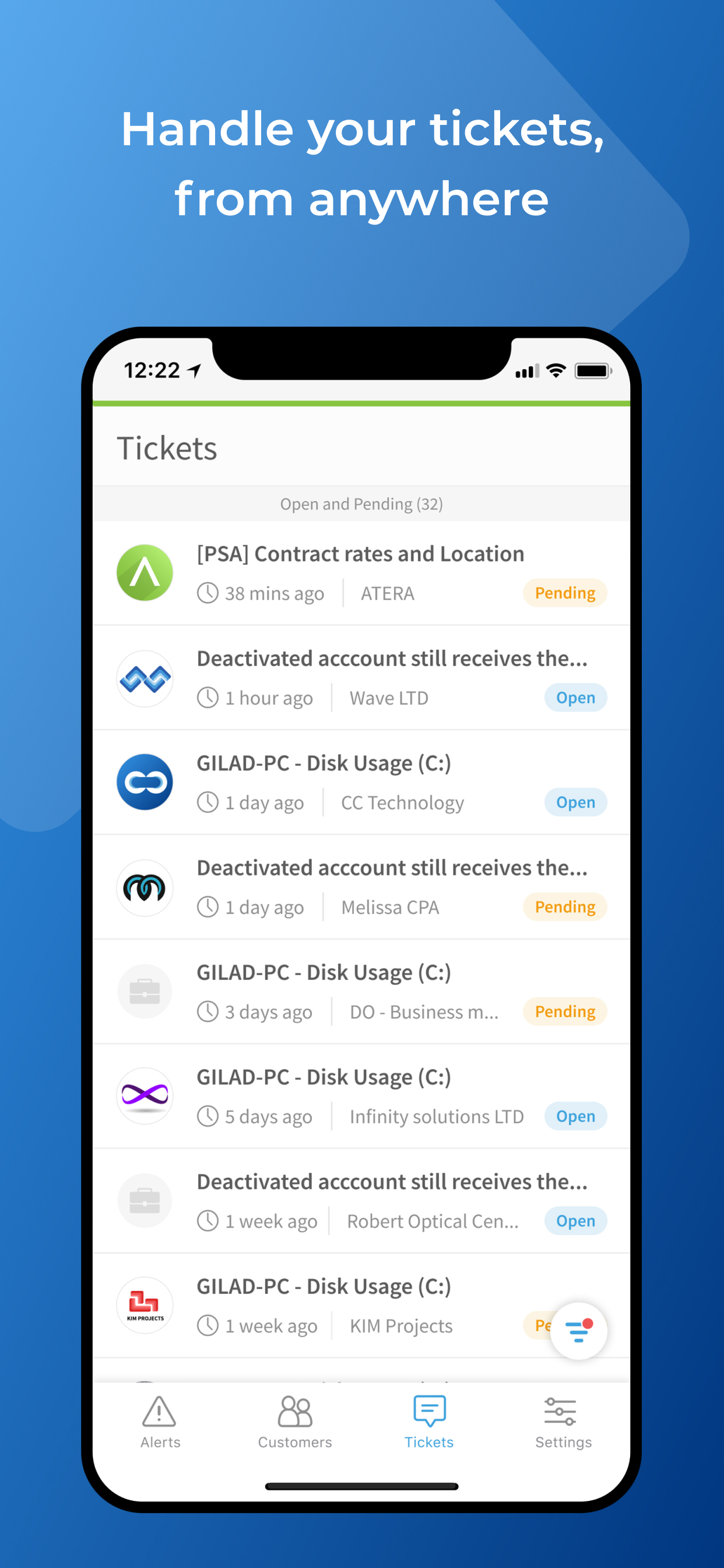 Get critical and warning alerts, from anywhere
Alert push notifications
Customize setting to get only the alerts you need
Side-swipe to resolve or snooze alerts
All the info you need, right at your fingertips
Full device information
Full access to the device console
Customers
Contacts
Fix issues and perform updates on-the-go
Install software
Change settings
Run applications
And more...
Stay on top of your tickets
Manage your tickets
Filter tickets by Open, Pending, Resolved, and Closed status
Add a public or internal reply
Edit ticket properties such as Ticket Status, Ticket Priority, Ticket Impact, Ticket Type, and Ticket Assignee
Get the Atera Mobile App on iOS App Store or Google Play