Any business can be at risk of losing important data. Lost data leads to costly downtime, customer dissatisfaction, regulatory fines, and lost revenue. Acronis Cyber Backup delivers data protection that meets today's demands. It keeps your business running, protecting any workload, scaling without limits, and saving you money. Learn more about Acronis Cyber Backup.
Atera's integration with Acronis enables you to simply and seamlessly ensure your customers' data stays safe.
To use Acronis:
1. Select Acronis, from the side panel.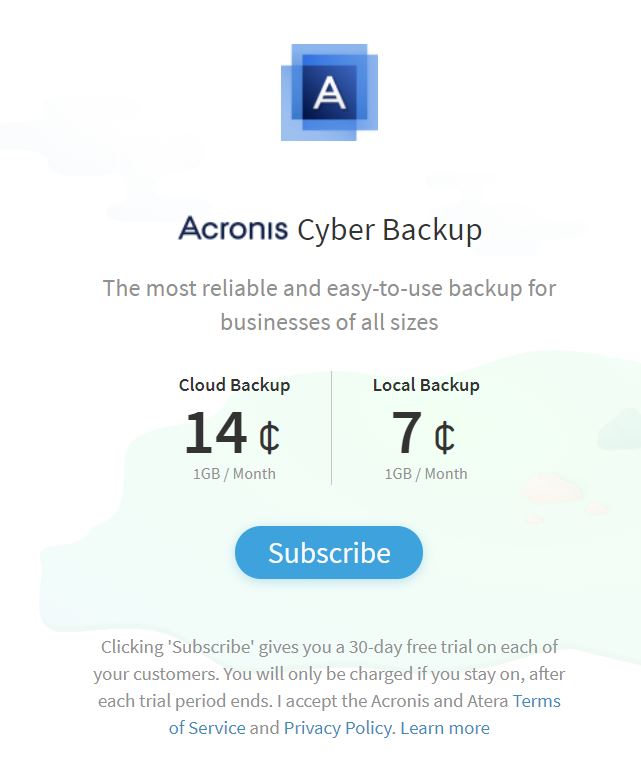 The Acronis activation screen appears.
Note: Only an Admin can sign up for Acronis.
2. Click Subscribe to get started using Acronis.
Note: Clicking 'Subscribe' gives you a 30-day free trial on each of your customers. You will only be charged if you stay on, after each trial period ends.
3. Next, submit your email address.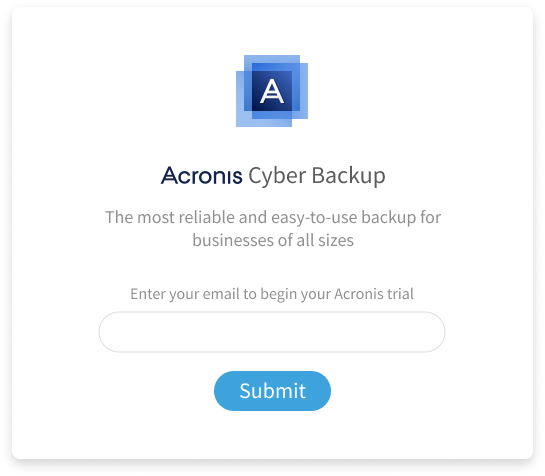 4. Check for an email from Acronis, and click Activate account (within the email).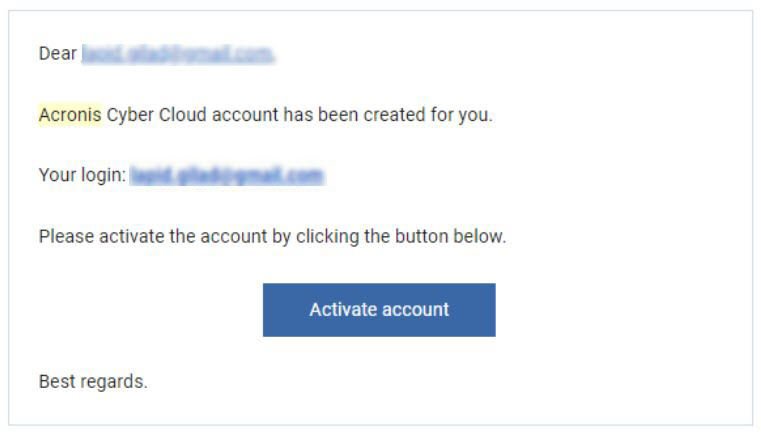 5. When prompted, create a password, and click Next.
6. Once activated, you can manage Acronis within Atera by clicking Manage Acronis backup (from Acronis, on the side panel).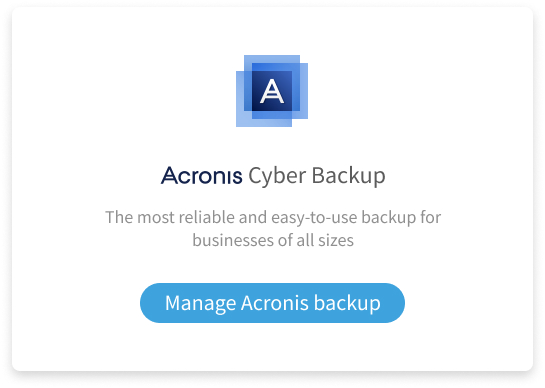 The Acronis Dashboard appears.

Note: Acronis-related alerts will appear within the Acronis Dashboard. Learn more about Acronis alerts.