1. At the top right-hand corner of the page go to the (

) > New SNMP.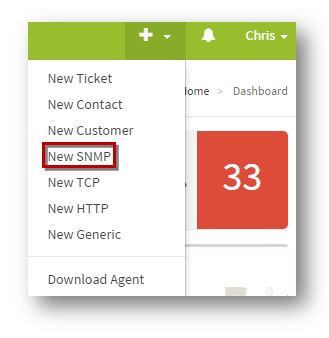 The Add Device page will be displayed.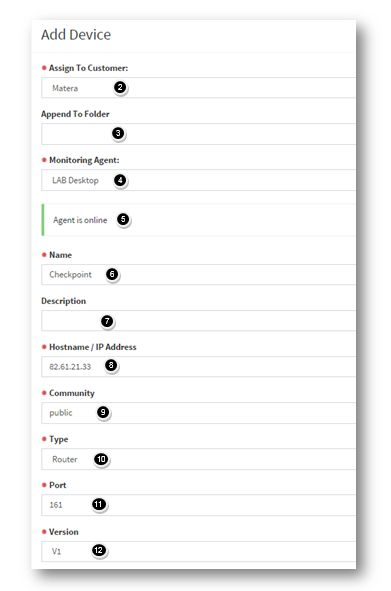 2. Select the company you want the device to be assigned to, from the Assign to Customer drop down list.
3. Select the name of the Folder you want to append the device to from the Append To Folder drop down list.
4. Select the name of the monitoring agent from the Monitoring Agent drop down list. This is the designated agent within the network that will perform the sampling of the relevant ports).
5. The status of the monitoring agent will be populated.
6. Enter the name of the device in the Name text entry box.
7. Enter the description of the device in the Description text entry box.
8. Enter the hostname or IP address of the device in the Hostname / IP Address text entry box.
9. Enter the name of the community in the Community text entry box.
10. Select the type of the SNMP device from the Device drop down list.
11. Set the port number of the device in the Port field.
12. Select the version number from the Version drop down list.
13. Click Save.
Note: Following the completion of steps 1 to 13, you can add Object Identifiers (OIDs) that you wish to monitor. OIDs are addresses used to identify parameters for monitoring purposes.
14. Click Add OID.
The Add OID Value dialog will be displayed.
15. Type in the specific OID.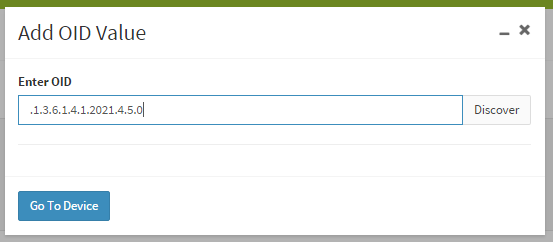 16. Click Discover.
17. The Discovered OID will be populated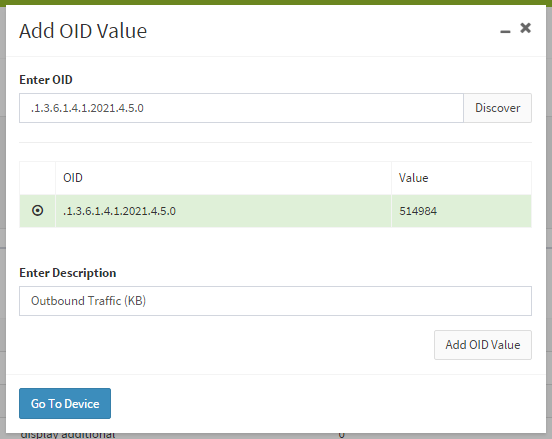 18. Enter Description and click on Add OID Value
Note: the OIDs Values is the threshold that when exceeded, an alert will be generated.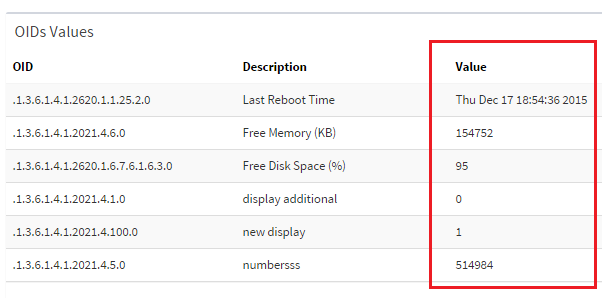 Monitored OIDs Provides the real-time data of the specific OID. For example the current Free Memory.

Note: Atera automatically extracts alerts from the alerts table of the Printer MIB, and they are displayed alongside other alerts in Atera. Alert triggers include: paper jam, output selection failure, overheated marker fuser, failed marker fuser thermistor, empty toner cartridge, empty ink cartridge, empty print ribbon cartridge, empty printer developer, full waste toner box, full waste ink absorber, photo conductor (opc) end of life, missing toner cartridge. As on other alerts, tickets can easily be created or assigned to proactively handle issues.