There are six ways to create helpdesk tickets in Atera. Tickets can be:
Created manually by a technician
Created by your customer with the hot key combination of CTRL+F12. See Article: Installing the HelpDesk Agent
Created by your customer when sending an email to support
Created manually from an alert
Created by your customer on the customer portal
Created automatically from a chat session
Manual ticket creation by a technician
1. From the left hand panel, click Dashboard.

2. Then click the + sign and select New Ticket from the drop-down menu.
The Add Ticket page appears.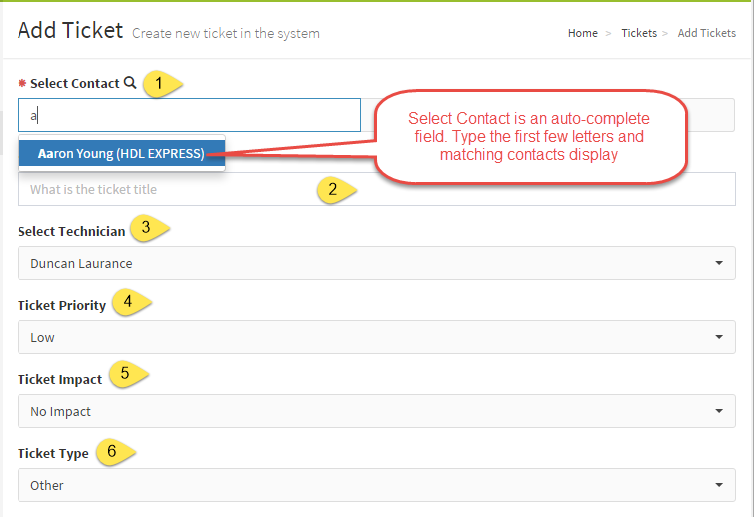 3. Enter the ticket creation details using the dropdowns:
Contact
Ticket Title
Technician
Ticket Priority - The available options are Low, Medium, High and Critical.
Ticket Impact
Ticket Type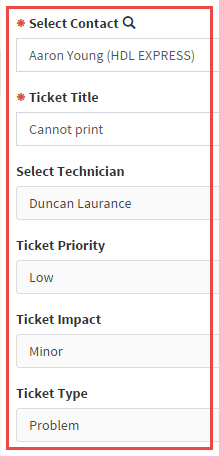 4. Enter the Ticket Description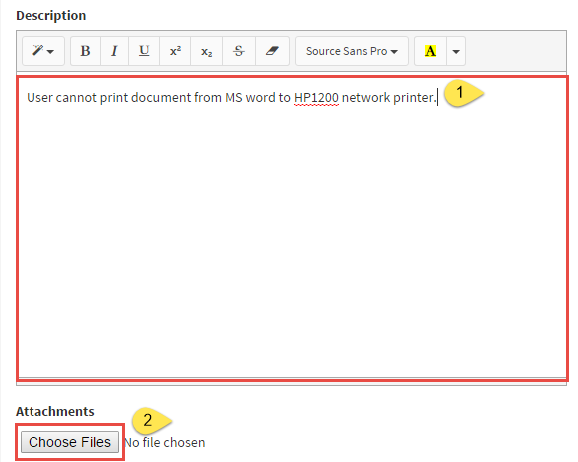 5. Add any supporting Attachments
Note: The Register Ticket Creation Time counter tracks how long the technician took to enter the ticket. To disable tracking uncheck the box.

6. Click Save
The Tickets page update - your new ticket displays.

Ticket creation via the CTRL+F12 hotkeys
Your customer can create a ticket by pressing the hotkey combination CTR+F12. In order for this to work the Helpdesk Agent must be activated. See Activate Helpdesk Agent.
Note: After installing the Helpdesk Agent, the customer must complete a short confirmation form to authenticate the Helpdesk Agent, the first time they use it. This is for the purpose of securely confirming the customer is associated with the correct company.
Customer ticket creation via the Customer Portal
In order for this to work the Customer Portal must be activated. See Configure the Customer Support Portal
Customer ticket creation via chat session
A ticket can automatically be generated from a chat session. After two minutes of conversation, a ticket is automatically created. By default, the new ticket name appears as follows: 'New Ticket Opened from Chat'. At the end of the chat session, you can edit the name of the ticket.