Welcome to Atera's Release Notes, where we keep you updated on all the latest and greatest features we've rolled out. Here, you'll find a comprehensive list of all the new additions to our platform, organized by the months in which they were released.
Note: For resolved issues and patches, check out Fixes and patches
March
Spam management: Say goodbye to spam and hello to productivity! We're excited to announce a new spam tagging feature in Atera that lets you automatically and manually tag spam tickets. You can even create ticket automation rules around it to streamline your support process. This means less noise and more time for the tickets that matter. Learn more
Note: Automatic spam marking is enabled by default.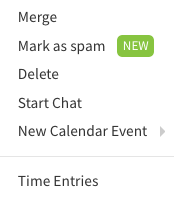 Advanced Reports:
New Assets dashboard: We've added a new built-in dashboard so you can manage and monitor your custom assets.
Hardware Inventory: The Hardware Inventory dashboard now includes a Disk Information report that displays the total, free, and used space of each device's drives.
Total time entries: Explore users can now keep track of how much time your team spends on tickets via the Ticket: Work Hours dataset, and make informed decisions that drive efficiency and growth.
Timesheet report: The Timesheet report is now available for IT Departments. With it, you can improve ticket resolution times and optimize technician productivity by gaining insights into ticket metrics, such as time spent on tasks per technician and per site. Learn more
ESET: We've teamed up with ESET to offer top-notch protection for your customers and sites. From endpoint protection to file server security, full disk encryption, cloud sandbox, and more, defending against emerging threats and zero-day attacks has never been easier. Learn more
Note: ESET is currently available for US-based customers only.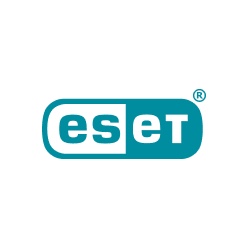 Generative AI script recommendations: We've teamed up with OpenAI so you can generate script recommendations — tailored to your specific needs — using AI. Learn more
Note: If you'd like early access to this beta feature, please contact support
Linux scripting: Atera's new agent for Linux devices has just gotten even more powerful. With our latest feature, you can now run scripts directly on your Linux devices, giving you greater control over your IT environments. Learn more
Mobile app:
Improved search: Search for tickets by name or ticket number.
Have your say: Submit feature requests via Settings > Feedback.
Learn more
February
Script-based threshold monitoring: You've got more control over your managed devices! Use threshold profiles in combination with scripts to monitor specific values and trigger alerts when certain conditions are met. Simply put, anything that can be scripted with PowerShell can be monitored with script-based monitoring — use this to monitor laptop battery health, device backup failure, and so much more! Learn more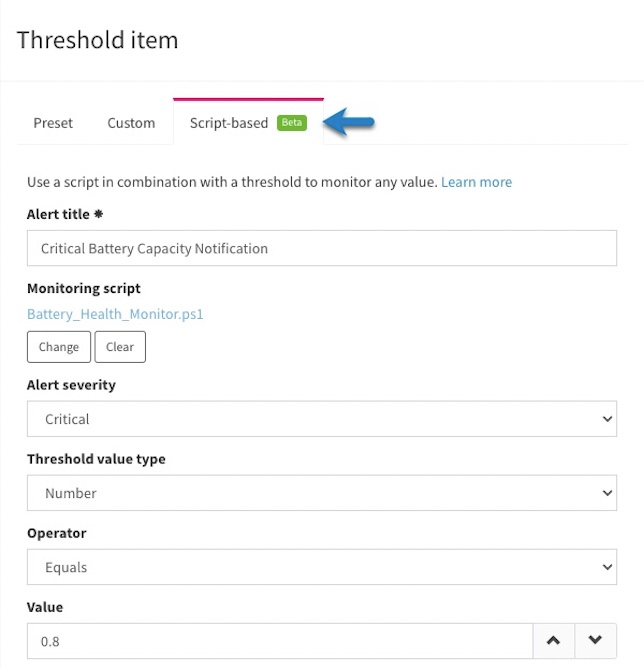 Azure AD filtering by groups: Streamline your Azure AD integration with group-based syncing. Learn more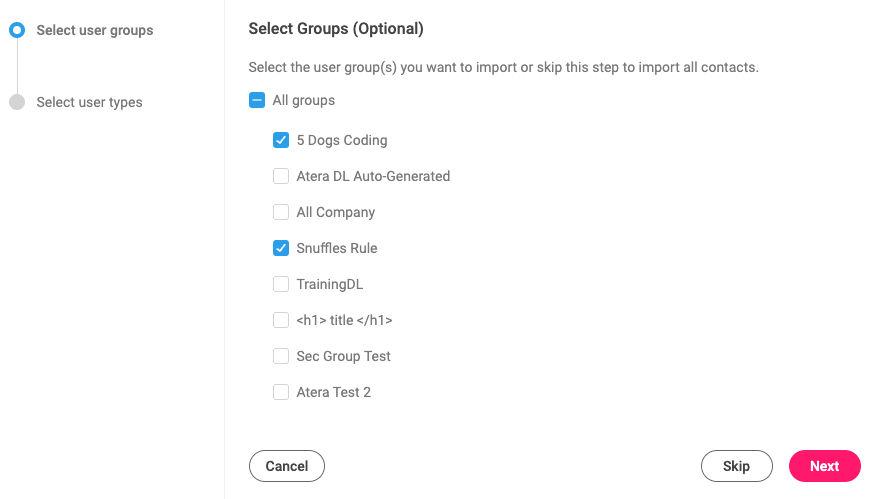 Azure AD continuous sync: Ensure your end-user information is always up-to-date with ongoing and automatic syncing between Azure AD and Atera. Learn more
Note: Azure AD continuous sync is available for the Enterprise and Superpower plans.
Service Portal ticket field visibility: So they relabelled "4got paswurd" as 'Critical' again, huh?... No worries! You can now set ticket field visibility for your end users in the Service Portal — choose from editable, read-only, or hidden from view. Learn more
Customer Portal ticket field visibility: So they relabelled "4got paswurd" as 'Critical' again, huh?... No worries! You can now set ticket field visibility for your end users in the Customer Portal — choose from editable, read-only, or hidden from view. Learn more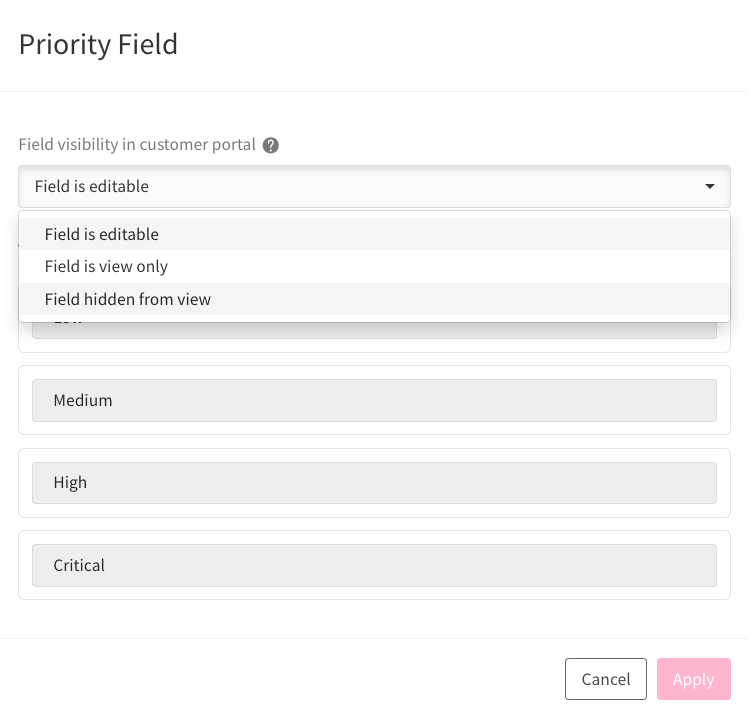 DKIM authentication: Microsoft is phasing out Basic authentication, which may affect your ability to send outgoing emails via your domain. To address this change, we've developed support for DKIM authentication.
Note: While you can still use your custom SMTP setting, it will have limited support. To ensure the authenticity and security of your outgoing emails from your domain, we recommend enabling DKIM authentication. Learn more
Advanced Reports updates: We've updated multiple features for the Explore package:
New Devices View: You've got a new 'Devices' View (dataset), for all device types.
Improved Tickets View: You've got new measures for the 'Tickets' View (dataset).
Same same but different: You can now dive deep into preset reports and dashboards — and copy and make adjustments to them!
Learn more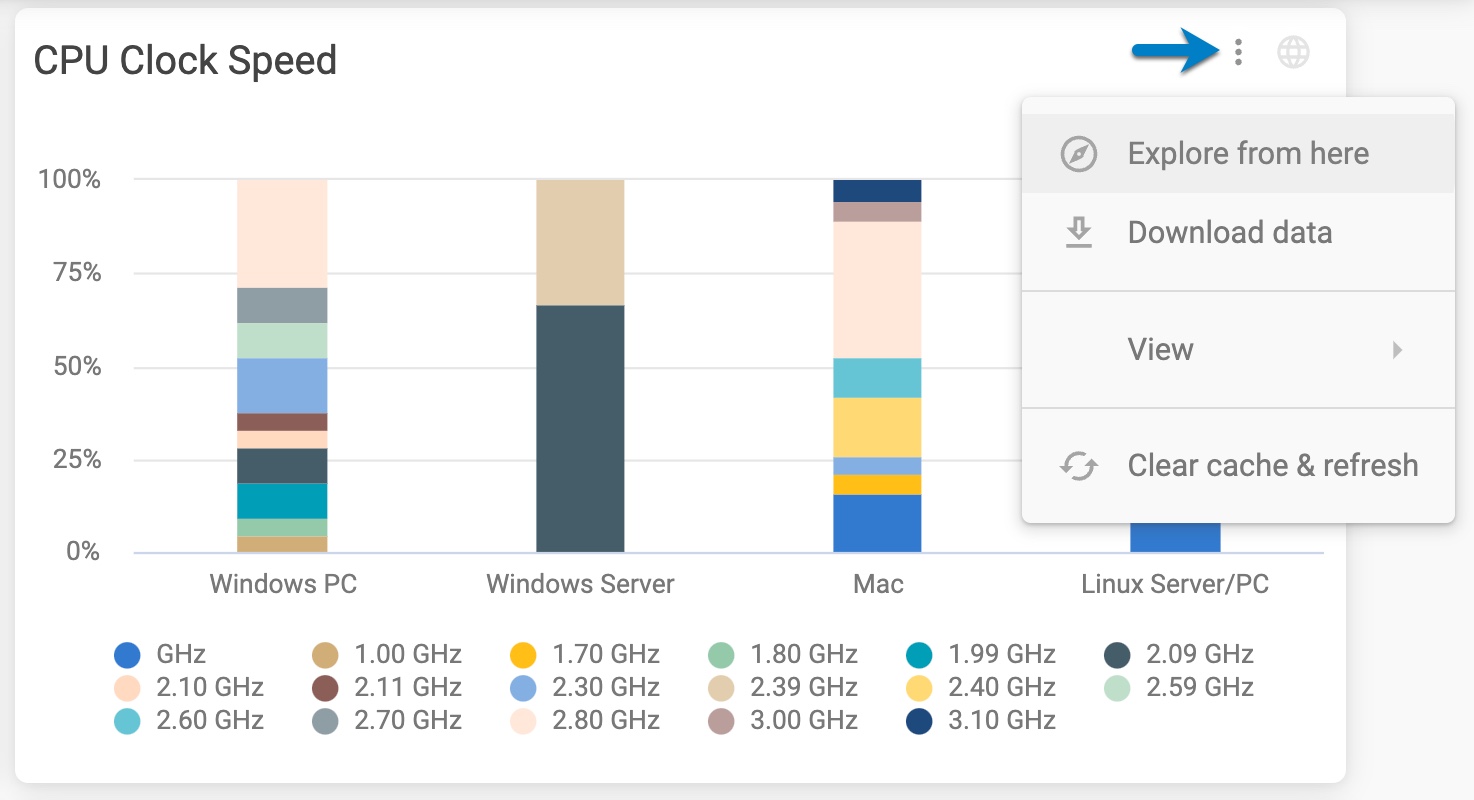 Mobile app updates:
Delete tickets: You've had plenty of practice discarding what you don't need by swiping left. Why should it be any different for tickets?
Close tickets: Unlike certain apps, swiping right closes the deal — 100% of the time.
Multi-ticket updates: You can now update the status of multiple tickets at once.
Detailed notifications: Never miss a beat with our improved notifications feature.
Learn more
Support article toggle: Say hello to personalized, solution-focused content! With our new article toggle, you can now switch between IT Department and MSP-related content. Best of all, your preference will be saved for future visits to our knowledge base for an even more efficient experience!
Note: We're gradually rolling this toggle out to our knowledge-base articles.
Improved article browsing: Navigate through articles effortlessly with the new and improved sidebar navigation. Simply click a heading to jump to the corresponding section within the article.
January
Linux Agent: The Linux Agent is now available for all IT Department plans as well as the MSP Growth and Power plans! The Linux agent monitors device availability, CPU load, memory usage, and disk usage. The agent console displays general, software, and hardware information, alerts, metrics (memory and CPU load), and more! Keep an eye out for updates as we continue to enhance the capabilities of our Linux Agent with new and exciting features! Learn more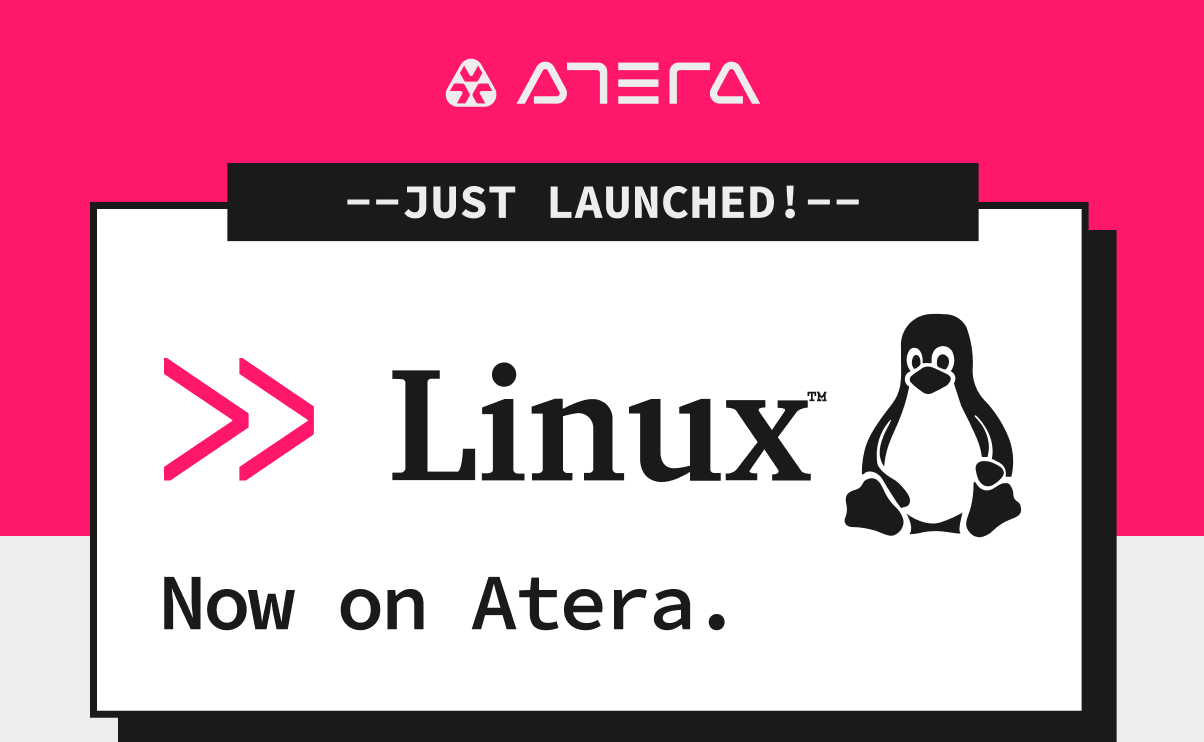 New Alerts page: You now have the power to customize the Alerts page! Have your say by reordering, resizing, and hiding columns, as well as by selecting between the default and compact views! Learn more

More granularity, more permissions: It's time to take off the training wheels! Admins, you can now grant your technicians the power to delete and merge tickets, so they won't have to rely on you to do all the heavy lifting! Learn more

Let's raise a glass to Emmanuele for the suggestion!
Deploy Emsisoft: You can now deploy the Emsisoft agent directly to your end-user devices from Atera! Learn more

Custom Assets: You can now create asset types and add assets to document unmonitored devices and important information related to them. Learn more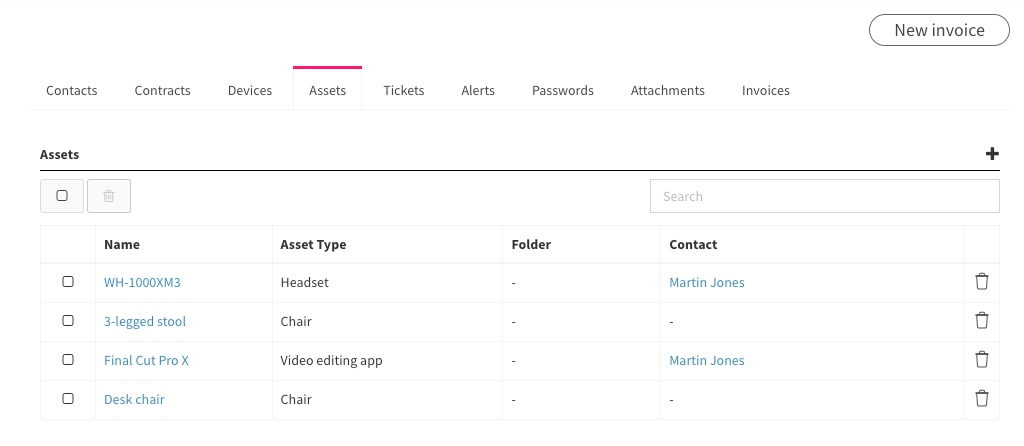 Threshold item upgrade: The Failed login Attempts threshold profile item is now fully customizable! Learn more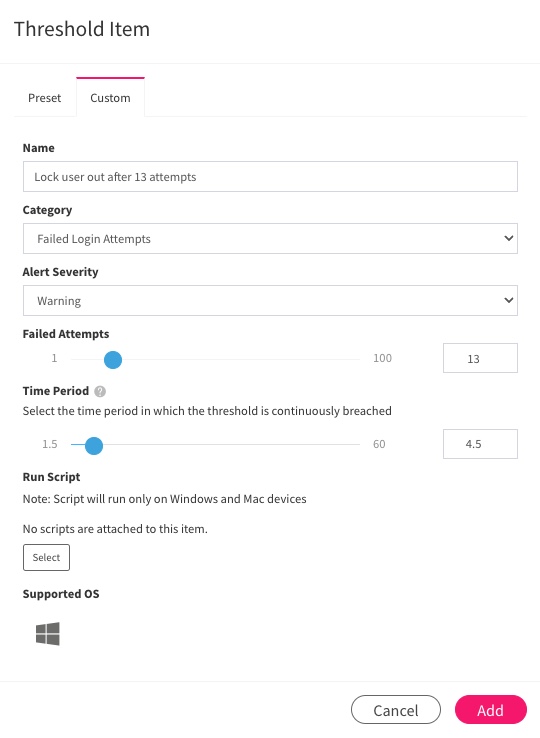 Mobile app updates:
Hopefully no "12345": View customer, contact, and device passwords from your mobile.
Equipped with scripts: You've now got the power to run scripts WITH VARIABLES on your end-user devices directly from your mobile!
Too many friends? We've added a search bar in the Contacts tab, for easier navigation!
But still want another friend? We've added support for Linux devices!