Welcome to Atera's Release Notes, where we keep you updated on all the latest and greatest features we've rolled out. Here, you'll find a comprehensive list of all the new additions to our platform, organized by the months in which they were released.
Note: For resolved issues and patches, check out Fixes and patches
Your trusted source of essential information just got better. Look for the light bulb in the menu bar — it's your gateway to instant knowledge, updates, and more!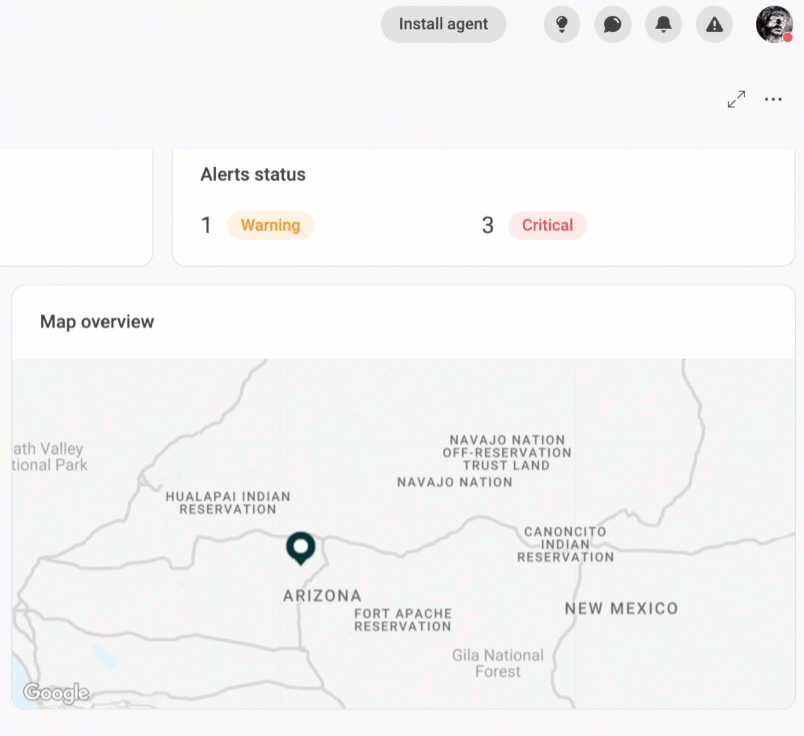 August
AI SNMP OIDs: Atera's AI-generated OIDs offer instant and accurate monitoring settings, making SNMP device monitoring a breeze! You'll receive a list of up to 10 tailored OIDs and thresholds for your device, eliminating the need for endless searches on vendor websites for the right configuration. Learn more

Zomentum: Zomentum is your new go-to customer relationship management (CRM) platform. Designed to automate and simplify sales, marketing, and customer service, Zomentum provides automatic assessments, proposals, quotes, and analytics to keep you in control of your leads and financial opportunities. Learn more

AI ticket sentiment: ‌Atera's AI-powered ticket sentiment feature lets you peer into your end users' feelings with almost supernatural insight. This will not only give you a better understanding of how your end users feel, but you'll be able to give them more relevant assistance, send thoughtful and understanding replies, and enhance their overall satisfaction. Learn more

New ticket page (plus a lil AI): We've updated the New ticket page! Beyond just the good looks and improved performance, you can now create ticket schedules using plain text and the power of AI! Learn more

Devices page: The Devices page has been redesigned to give you a modern, customizable experience. Choose from a classic look or explore a more detailed, condensed layout. Tweak columns by resizing, rearranging, or hiding them, and even create your own custom views!

Clone automation profiles: Speed up your device management by cloning automation profiles. Once cloned, all you gotta do is set the schedule and assign the profile — it's that easy!

July
AI Command Generator: It's a big one! Atera's AI Command Generator turns your plain language objectives into accurate terminal commands, which are seamlessly placed into your active terminal (Command Prompt, Powershell, Mac, Linux, or SSH). Unleash the game changer – explore, experiment, and have fun with Atera's AI Command Generator, and redefine your tech adventure today. Learn more
Keeper integration: Keeper Security gives you secure password management and robust protection for your personal and professional data, transforming the way you store your passwords, secrets, and confidential information. With multi-factor authentication, encrypted vaults for secure storage, advanced reporting, and more, Keeper makes data security and management efficient and easy. Learn more

Linux SSH terminal: Amplify your remote access capabilities with our newly added Linux SSH support, ensuring enhanced security and efficiency in your command-line operations. Learn more
Patch Management and IT Automation Feedback report: Get detailed info on software deployment and patching for third-party patching tasks. Learn more
Mobile app updates:
New Search tab: Search for devices, tickets, end users, agent fields, and more. Learn more
Full agent details: Take a peak into the droid factory by accessing ALL agent details from the Devices tab! Learn more
Ticket custom fields: You can now select custom fields for tickets. Learn more
Direct flight: Push notifications for alerts will now take you to the device's Alerts tab.
June
Approve, postpone, and exclude patches: It's a big one! Customize OS patch installation and exclusion settings on your end-user devices for greater control, flexibility, and protection. Tailor the configuration for critical, non-critical, and recommended updates, ensuring efficient management and safeguarding your systems. Learn more

Ticket automation rules: You can now create automation rules by using the ticket type (Incident, Problem, Change, or Request) when defining conditions or actions. Plus, you've got enhanced logic (such wow) for the 'Technician' ticket property condition, which now includes 'is empty' and 'is not empty'. Learn more
A place to call home: We've officially launched our new Atera community, where you can crowdsource best practices, network with others (make friends), and get rewarded with fun prizes and lots of swag! And the best part is, joining is super easy. Log in with your Atera credentials, pick your profile picture, introduce yourself, and you're all set! Learn more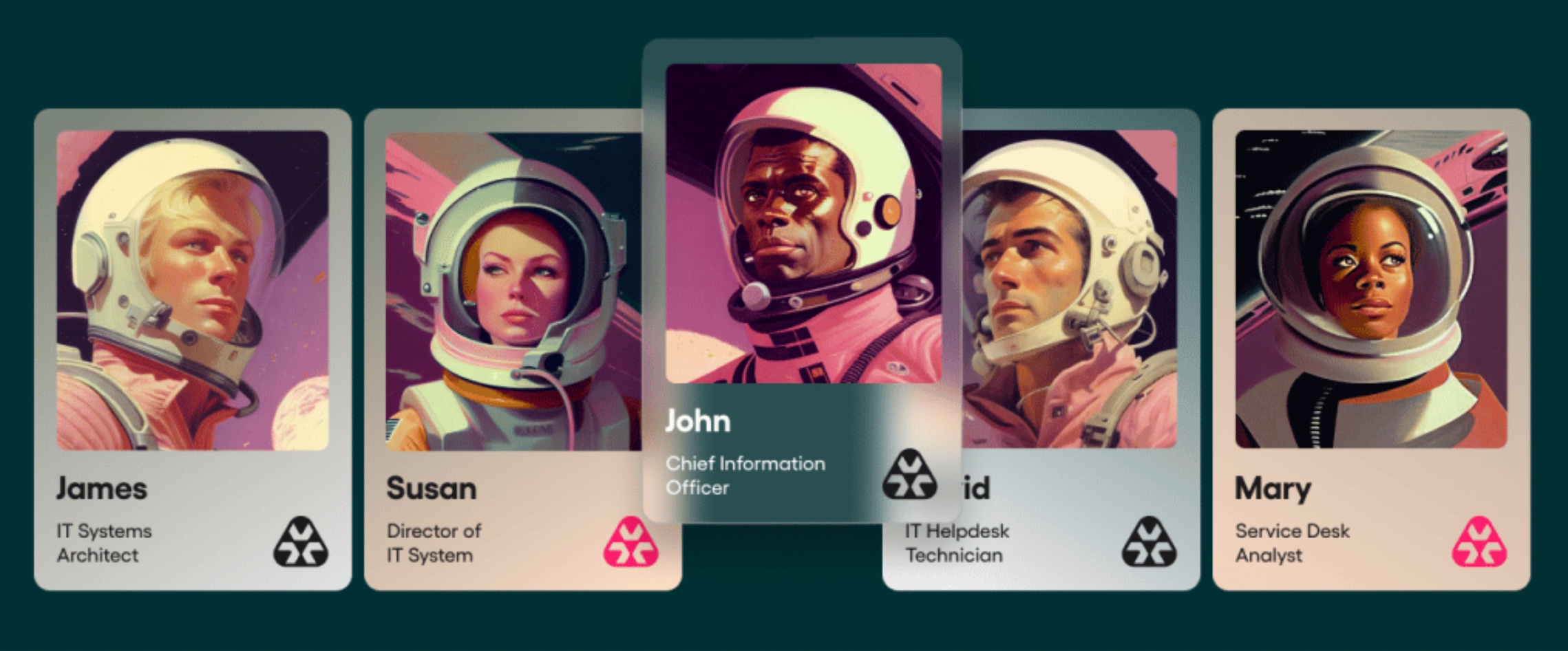 Upgrade to Windows 11: Want to ensure all your end users get a revamped design and enhanced performance? Easy! You can now upgrade devices running Windows 10 to Windows 11 via IT automation profiles. Learn more
Ticket API update: You can now retrieve all comments posted on a specific ticket using a new GET API call. In addition, you can now also add comments to a ticket via a new POST API call. Learn more
Mobile app updates: Out of the office? On the move? You can now add agents by sharing agent installer links and cURL commands via mobile. Learn more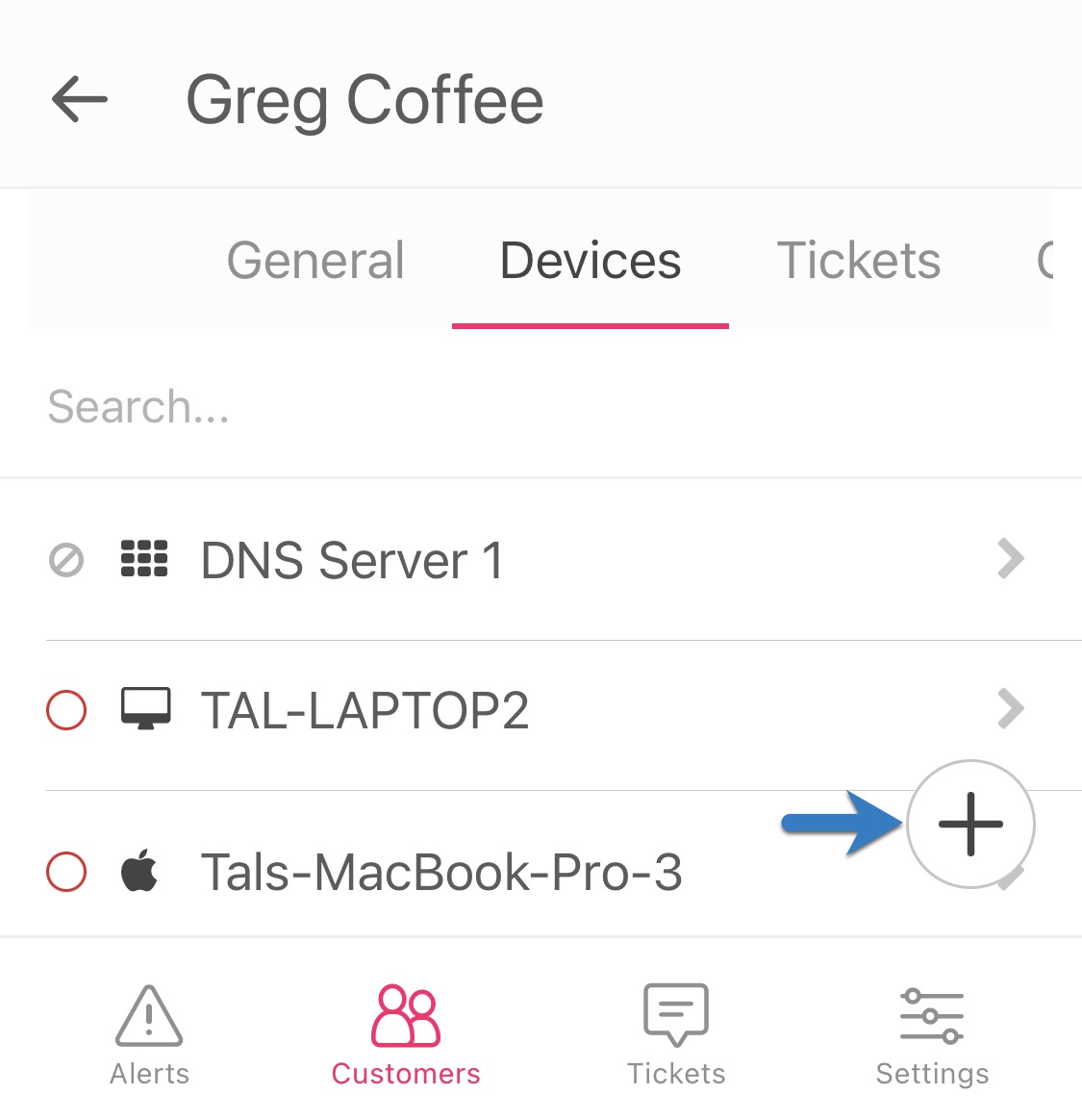 May
Configuration Policy updates / Windows local updates: Windows Local Updates have journeyed from IT Automation Profiles to Configuration Policies, to provide greater control and flexibility over patch management, along with a steadfast commitment to device compliance. Simply create a new configuration policy or edit an existing one, enable the toggle for Windows Update Settings, and hand over the reigns to Atera, (a move we wholeheartedly recommend for best results). Once that's done, it's all systems go (according to your IT automation profiles, of course). Confused about the musical chairs? We get it, it had us spinning at first too, but we've got it all mapped out for you here
Linux Agent updates:
Fold space and time by connecting to your Linux devices via Anydesk! Additionally, gain deeper insights into your Linux devices with the Auditor Report. Not only can you visualize detailed information on your Linux devices, but you can also customize visual thresholds, enabling you to tailor your monitoring to your specific needs. Learn more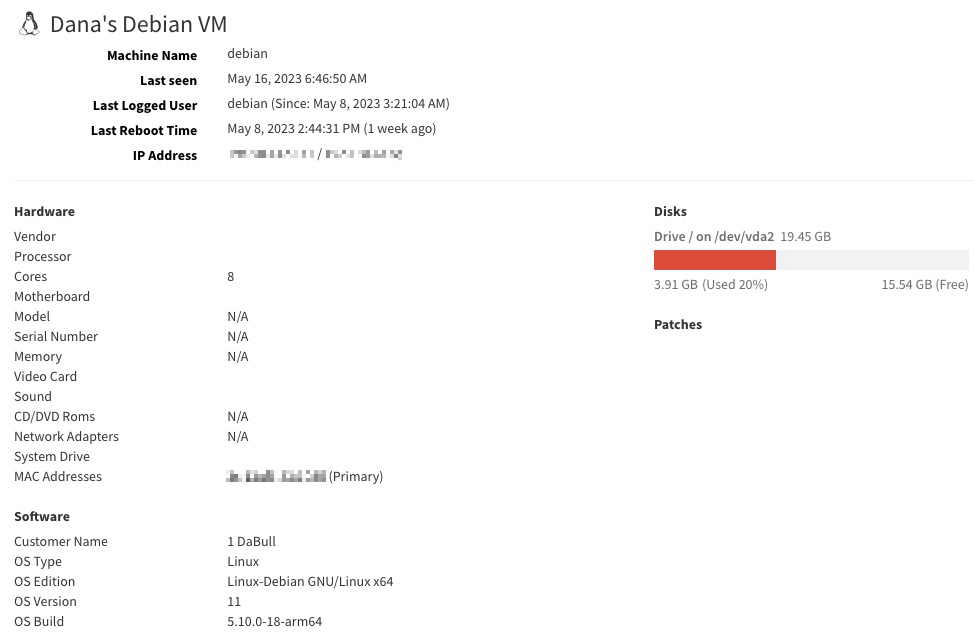 More from Bitdefender: Ensure your end users are protected with new products falling under familiar — and new — categories, including EDR (Endpoint Detection and Response) Standalone, XDR (eXtended Detection and Response), MDR (Managed Detection and Response), and Integrity Monitoring. Learn more
Axcient x360Cloud: Axcient subscribers can now activate x360Cloud (to complement x360Recover) via the App Center and experience rock-solid backup and protection for your Microsoft 365 and Google Workspace treasures. For those who haven't boarded the Axcient shuttle yet, don't forget to grab both of these superpowers when activating your Axcient account. Learn more
Dashboard makeover: Experience a fresh, adaptable interface! Widgets are effortlessly movable and resizable with just a click and drag of your mouse. And if you love a clean, big view, you can elevate your experience to full-screen mode! Learn more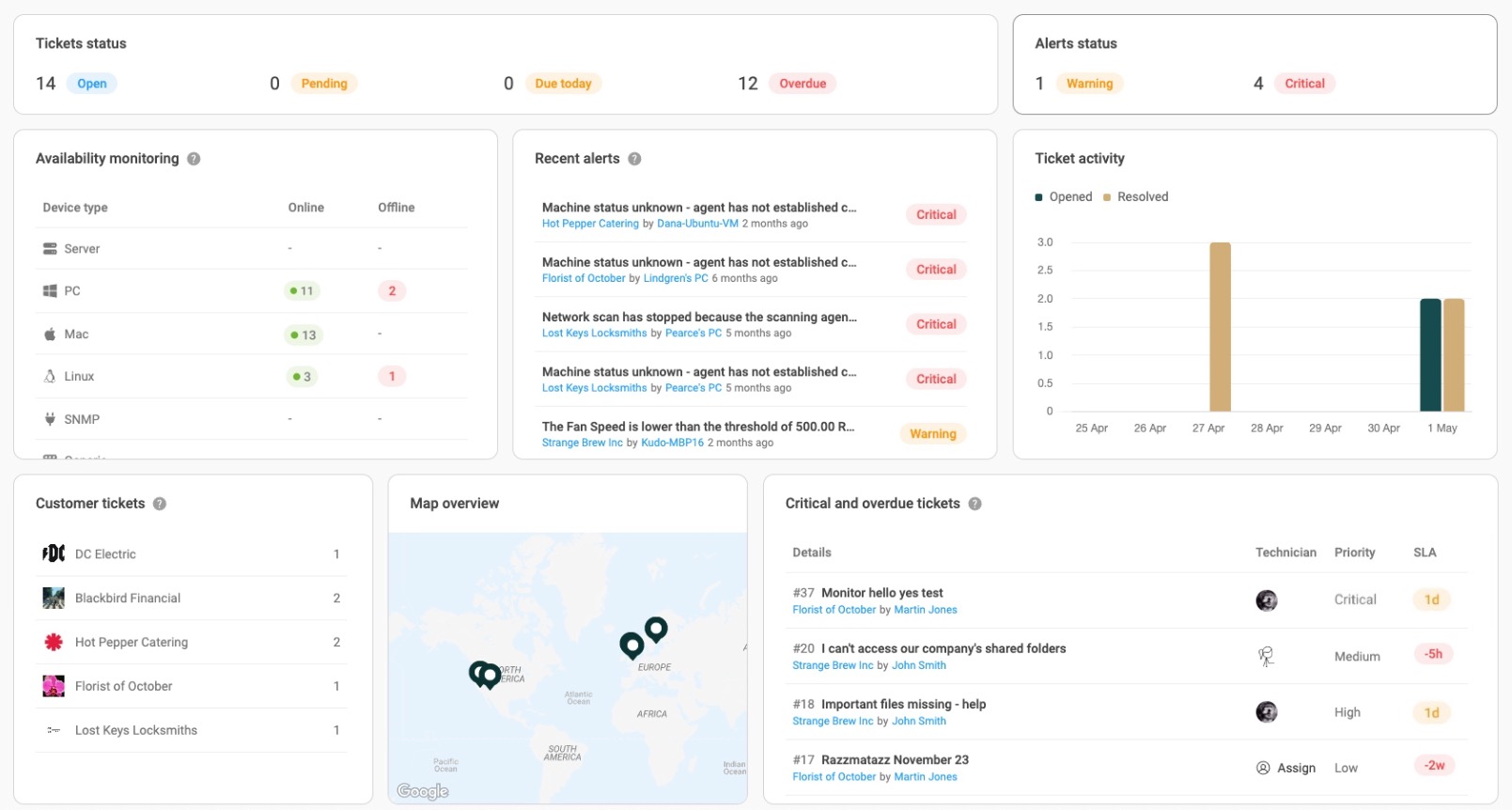 Classic Reports update: You can now hide excluded patches from relevant Classic Reports to streamline your decision-making processes and efficiently manage your devices.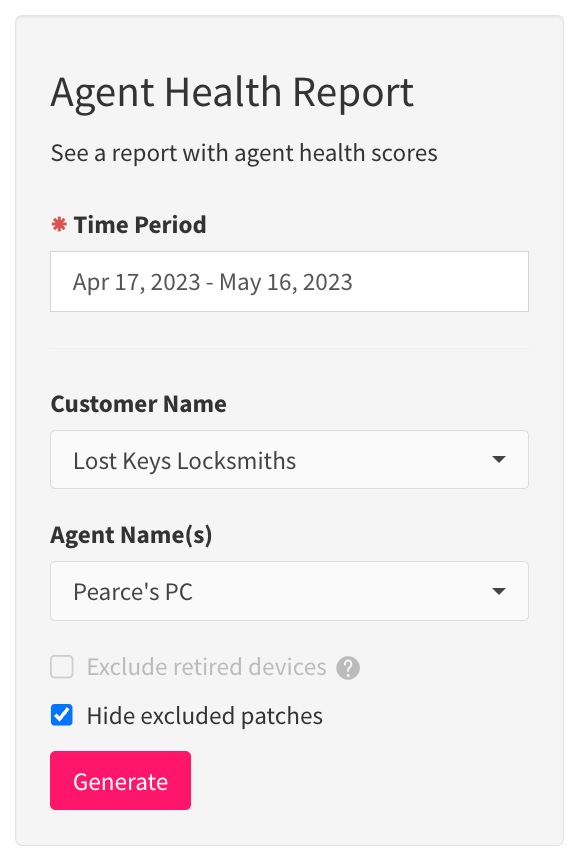 Mobile app:
Quick Reply templates: Respond to tickets in less than 12 parsecs!
Auto-Correct: Cna't sepll? All thmbus? You can now turn those typos into triumphs when replying to tickets!
Add Customer: Multiply your customer base at the speed of light by adding customers via mobile.
Bugs: Stomp stomp, squish squish.
April
Threshold profile upgrades: Enjoy a more refined alert experience by configuring alerts for Windows event IDs AND source names. With this, you can zero in on source-related alerts based on a specific event ID as well as prevent alerts from multiple sources that contain the same event ID. Learn more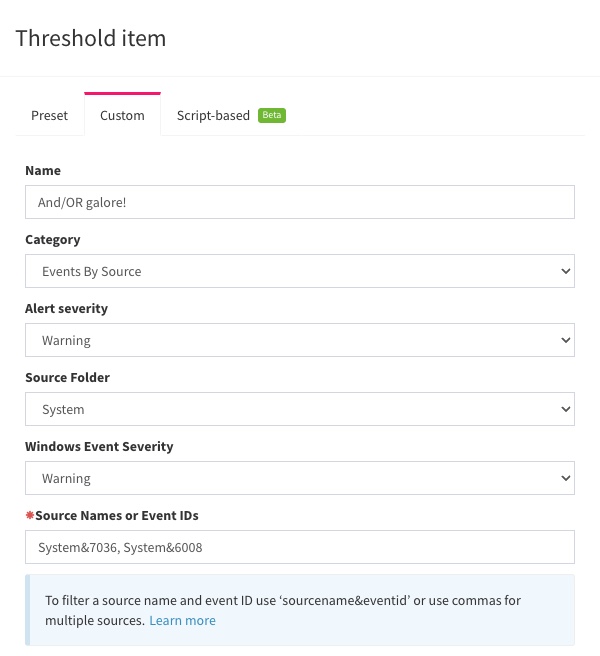 Define Microsoft event severity: Unleash your inner rebel and determine your own notification experience by configuring Microsoft event alerts as 'Information', 'Warning', or 'Critical' — the choice is yours! Learn more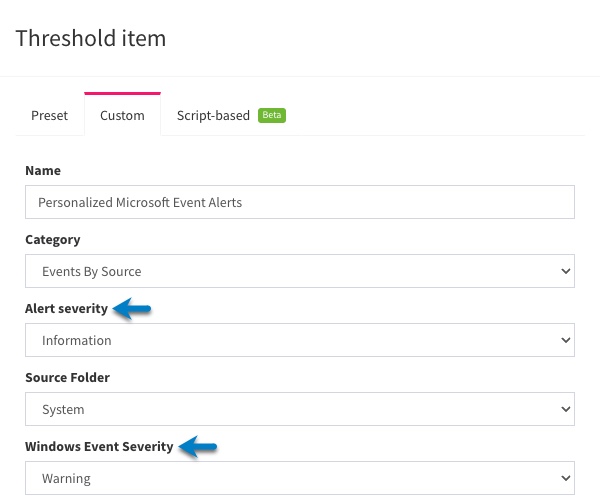 Configuration policy upgrades: Empower your end users to manage device restarts through customizable toast (pop-up) notifications for pending Windows update restarts. Customize the message, set its frequency, and determine the number of prompts. Learn more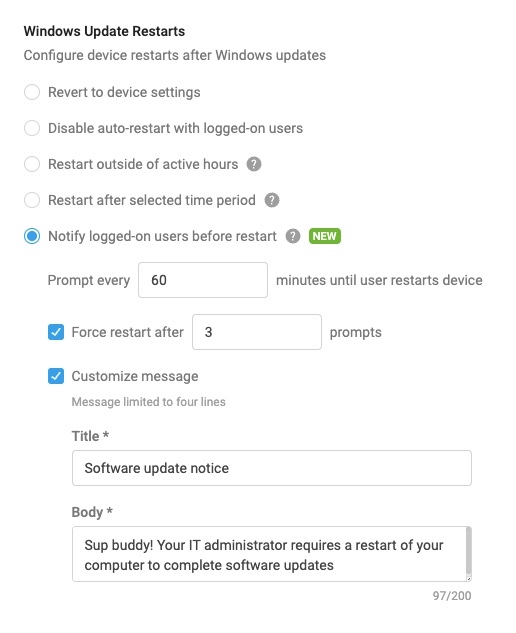 Service Portal: We've updated the Service Portal to give you and your users a fresh look and feel. Learn more
Customer Portal: We've updated the Customer Portal to give you and your contacts a fresh look and feel. Learn more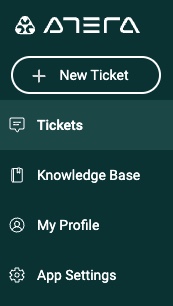 AI-powered ticket resolutions: Our partnership with ChatGPT now includes generated ticket summaries, solutions, and responses to save you time and free up your queue. Learn more

Mobile app:
Ticket updates:

Edit ticket titles and reassign sites, users, and contracts.
Edit ticket titles and reassign customers, contacts, and contracts.
Ticket comments are now auto-adjusted to internal/external based on your web app settings.
Push notifications for newly created tickets now include site info.
Push notifications for newly created tickets now include customer info.

User updates: You can now add and edit users.
Contact updates: You can now add and edit contacts.
Color correction: Unfortunately, a bestseller has 50 shades, while some of us can't differentiate any from green... so we updated our availability icons, ensuring everyone can now easily distinguish between available and offline devices.
March
Spam management: Say goodbye to spam and hello to productivity! We're excited to announce a new spam tagging feature in Atera that lets you automatically and manually tag spam tickets. You can even create ticket automation rules around it to streamline your support process. This means less noise and more time for the tickets that matter. Learn more
Note: Automatic spam marking is enabled by default.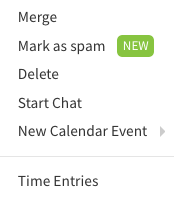 Advanced Reports:
New Assets dashboard: We've added a new built-in dashboard so you can manage and monitor your custom assets.
Hardware Inventory: The Hardware Inventory dashboard now includes a Disk Information report that displays the total, free, and used space of each device's drives.
Total time entries: Explore users can now keep track of how much time your team spends on tickets via the Ticket: Work Hours dataset, and make informed decisions that drive efficiency and growth.
Timesheet report: The Timesheet report is now available for IT Departments. With it, you can improve ticket resolution times and optimize technician productivity by gaining insights into ticket metrics, such as time spent on tasks per technician and per site. Learn more
ESET: We've teamed up with ESET to offer top-notch protection for your customers and sites. From endpoint protection to file server security, full disk encryption, cloud sandbox, and more, defending against emerging threats and zero-day attacks has never been easier. Learn more
Note: ESET is currently available for US-based customers only.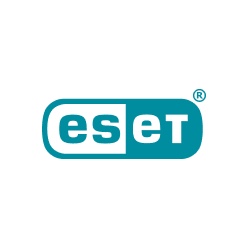 Generative AI script recommendations: We've teamed up with OpenAI so you can generate script recommendations — tailored to your specific needs — using AI. Learn more
Note: If you'd like early access to this beta feature, please contact support
Linux scripting: Atera's new agent for Linux devices has just gotten even more powerful. With our latest feature, you can now run scripts directly on your Linux devices, giving you greater control over your IT environments. Learn more
Mobile app:
Improved search: Search for tickets by name or ticket number.
Have your say: Submit feature requests via Settings > Feedback.
Learn more
February
Script-based threshold monitoring: You've got more control over your managed devices! Use threshold profiles in combination with scripts to monitor specific values and trigger alerts when certain conditions are met. Simply put, anything that can be scripted with PowerShell can be monitored with script-based monitoring — use this to monitor laptop battery health, device backup failure, and so much more! Learn more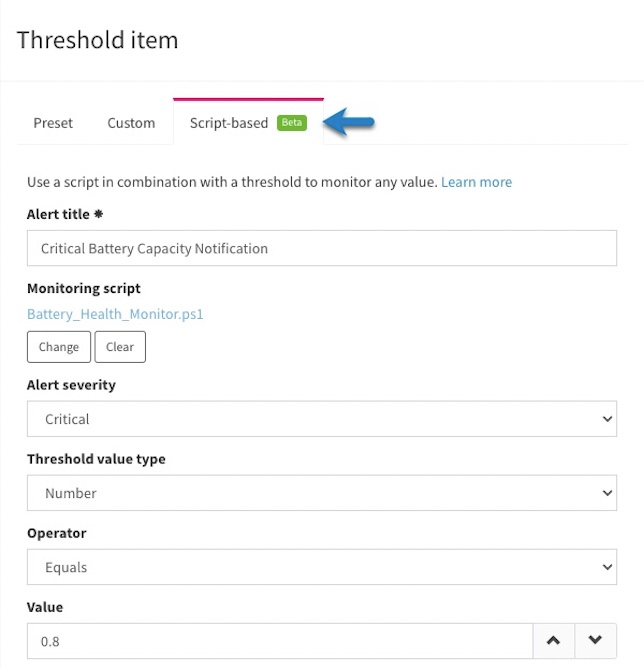 Azure AD filtering by groups: Streamline your Azure AD integration with group-based syncing. Learn more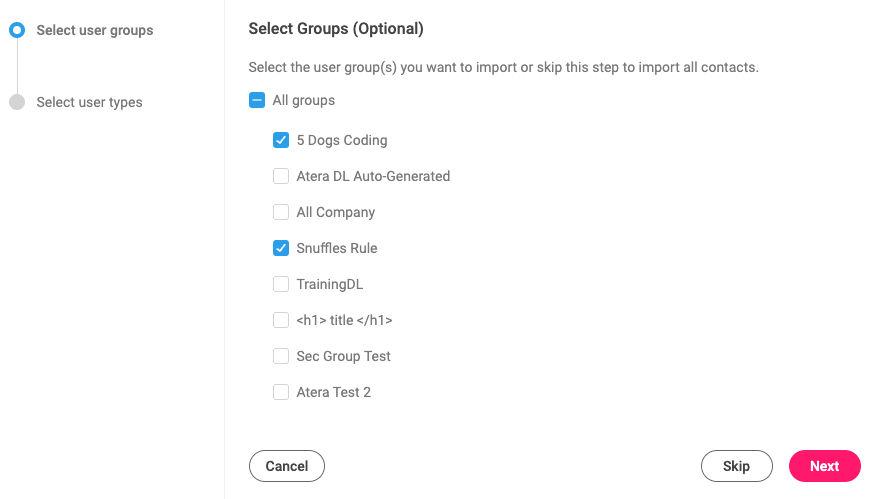 Azure AD continuous sync: Ensure your end-user information is always up-to-date with ongoing and automatic syncing between Azure AD and Atera. Learn more
Note: Azure AD continuous sync is available for the Enterprise and Superpower plans.
Service Portal ticket field visibility: So they relabelled "4got paswurd" as 'Critical' again, huh?... No worries! You can now set ticket field visibility for your end users in the Service Portal — choose from editable, read-only, or hidden from view. Learn more
Customer Portal ticket field visibility: So they relabelled "4got paswurd" as 'Critical' again, huh?... No worries! You can now set ticket field visibility for your end users in the Customer Portal — choose from editable, read-only, or hidden from view. Learn more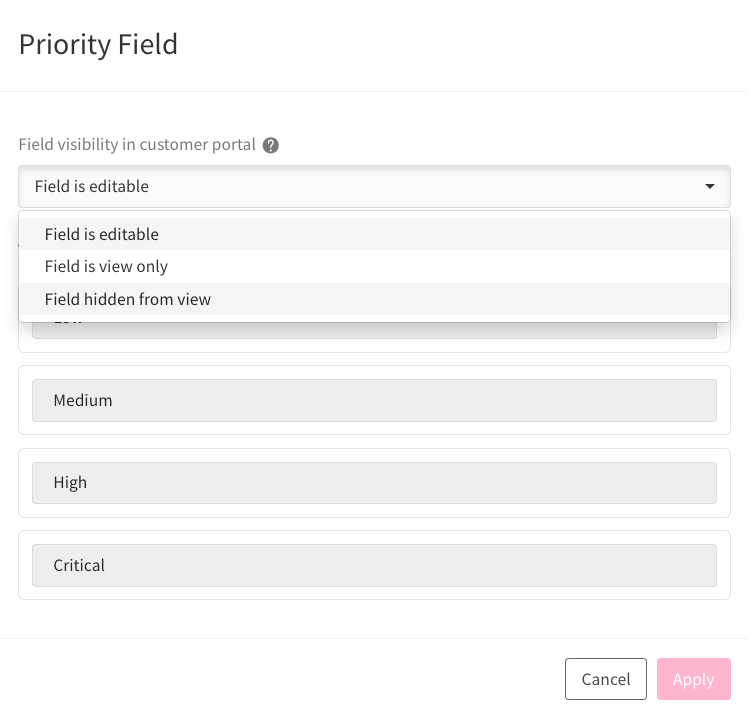 DKIM authentication: Microsoft is phasing out Basic authentication, which may affect your ability to send outgoing emails via your domain. To address this change, we've developed support for DKIM authentication.
Note: While you can still use your custom SMTP setting, it will have limited support. To ensure the authenticity and security of your outgoing emails from your domain, we recommend enabling DKIM authentication. Learn more
Advanced Reports updates: We've updated multiple features for the Explore package:
New Devices View: You've got a new 'Devices' View (dataset), for all device types.
Improved Tickets View: You've got new measures for the 'Tickets' View (dataset).
Same same but different: You can now dive deep into preset reports and dashboards — and copy and make adjustments to them!
Learn more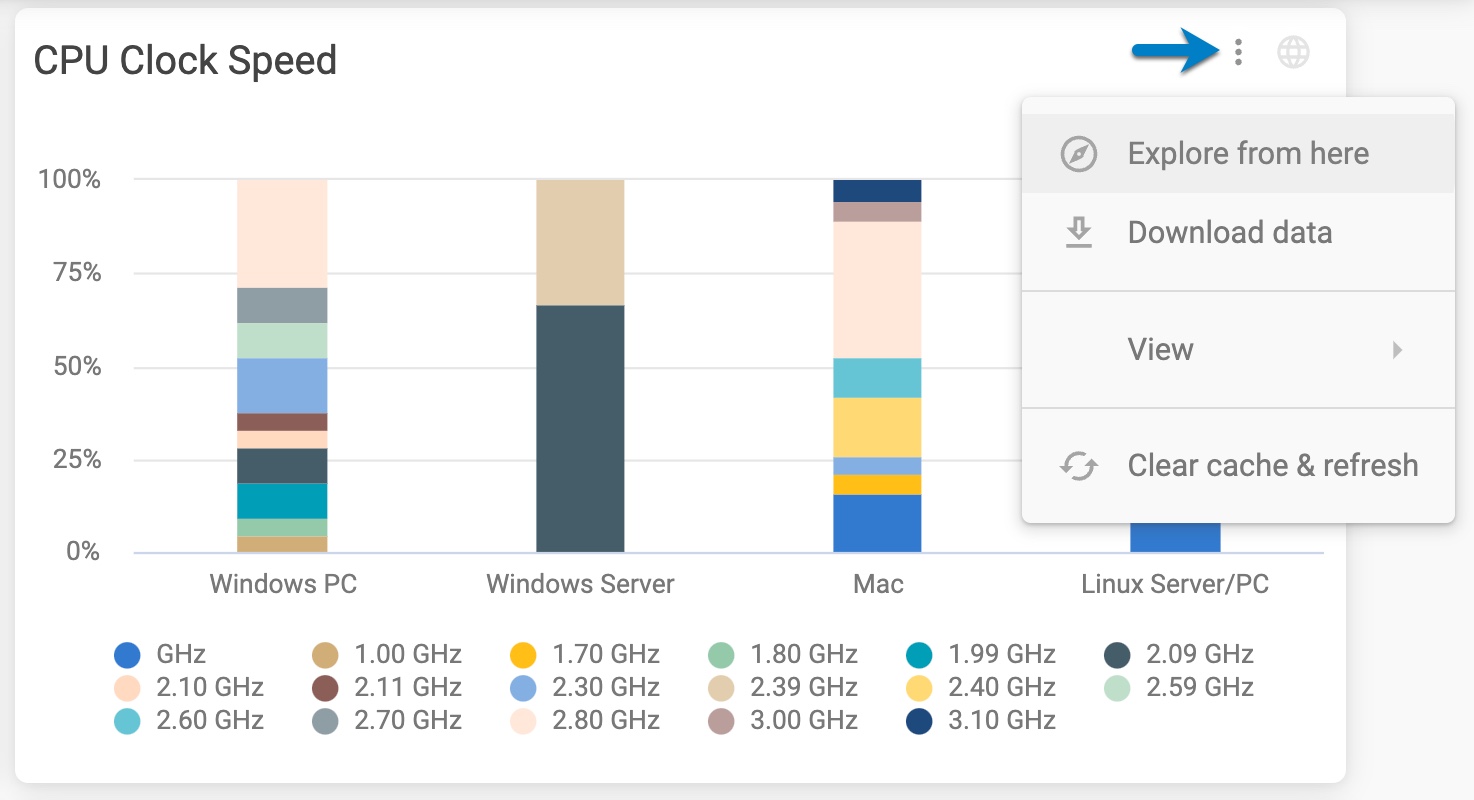 Mobile app updates:
Delete tickets: You've had plenty of practice discarding what you don't need by swiping left. Why should it be any different for tickets?
Close tickets: Unlike certain apps, swiping right closes the deal — 100% of the time.
Multi-ticket updates: You can now update the status of multiple tickets at once.
Detailed notifications: Never miss a beat with our improved notifications feature.
Learn more
Support article toggle: Say hello to personalized, solution-focused content! With our new article toggle, you can now switch between IT Department and MSP-related content. Best of all, your preference will be saved for future visits to our knowledge base for an even more efficient experience!
Note: We're gradually rolling this toggle out to our knowledge-base articles.
Improved article browsing: Navigate through articles effortlessly with the new and improved sidebar navigation. Simply click a heading to jump to the corresponding section within the article.
January
Linux Agent: The Linux Agent is now available for all IT Department plans as well as the MSP Growth and Power plans! The Linux agent monitors device availability, CPU load, memory usage, and disk usage. The agent console displays general, software, and hardware information, alerts, metrics (memory and CPU load), and more! Keep an eye out for updates as we continue to enhance the capabilities of our Linux Agent with new and exciting features! Learn more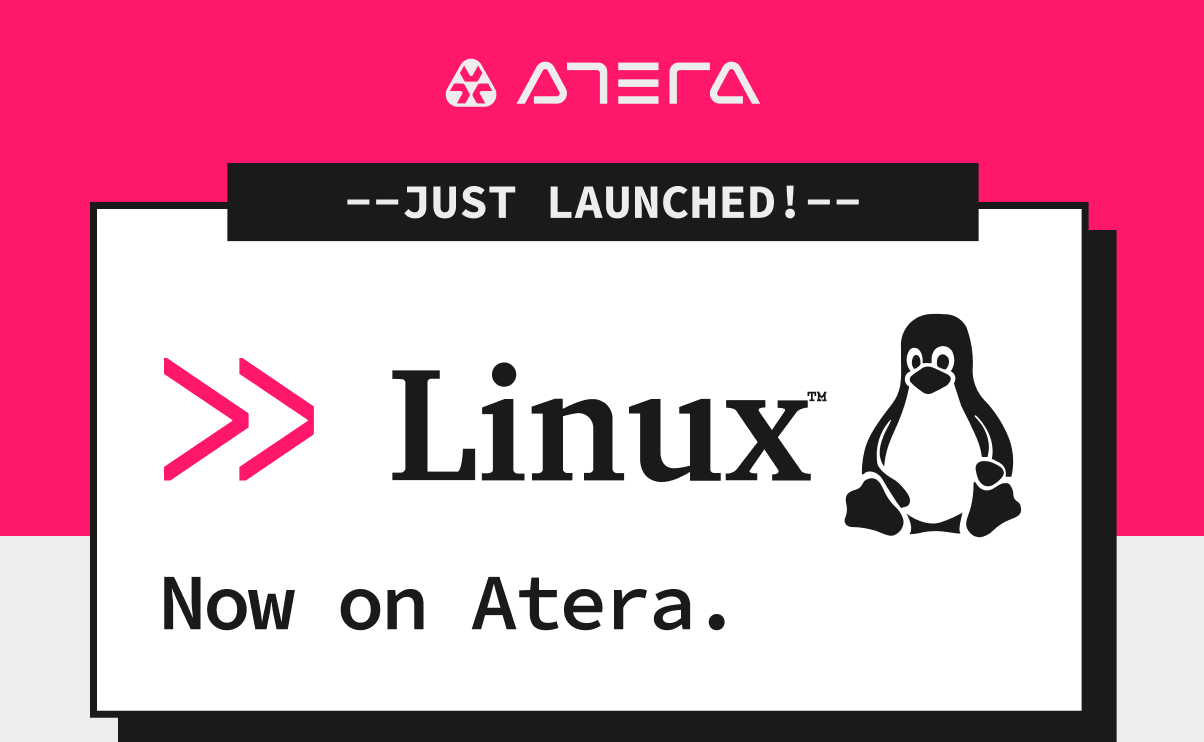 New Alerts page: You now have the power to customize the Alerts page! Have your say by reordering, resizing, and hiding columns, as well as by selecting between the default and compact views! Learn more

More granularity, more permissions: It's time to take off the training wheels! Admins, you can now grant your technicians the power to delete and merge tickets, so they won't have to rely on you to do all the heavy lifting! Learn more

Let's raise a glass to Emmanuele for the suggestion!
Deploy Emsisoft: You can now deploy the Emsisoft agent directly to your end-user devices from Atera! Learn more

Custom Assets: You can now create asset types and add assets to document unmonitored devices and important information related to them. Learn more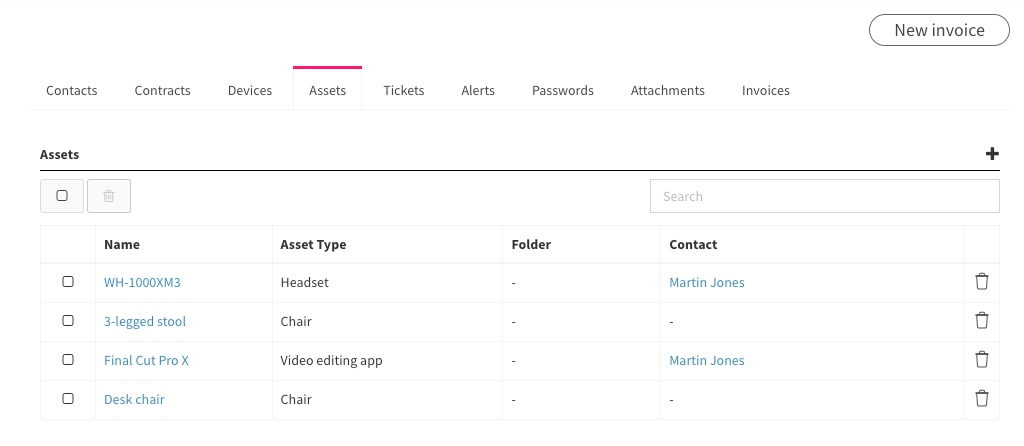 Threshold item upgrade: The Failed login Attempts threshold profile item is now fully customizable! Learn more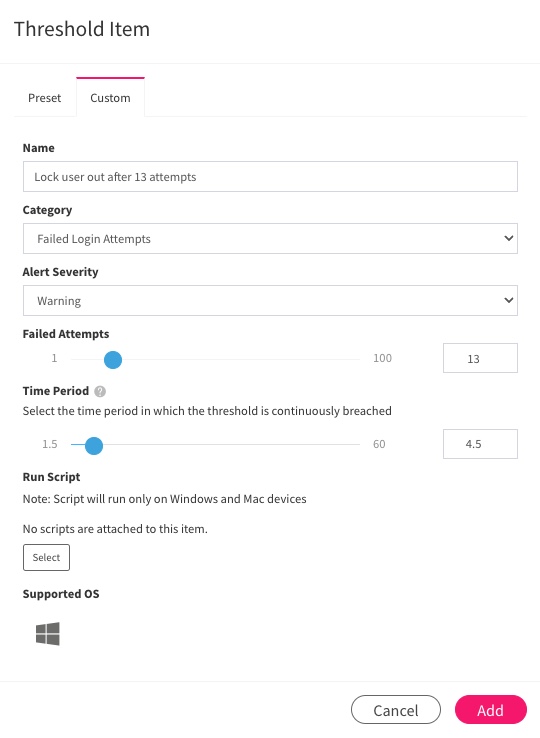 Mobile app updates:
Hopefully no "12345": View customer, contact, and device passwords from your mobile.
Equipped with scripts: You've now got the power to run scripts WITH VARIABLES on your end-user devices directly from your mobile!
Too many friends? We've added a search bar in the Contacts tab, for easier navigation!
But still want another friend? We've added support for Linux devices!
Fixes and patches
For resolved issues and patches, check out Fixes and patches